"You have given me the confidence to indulge and try new experiences, especially when it comes to food in far off places." – Andrew
Getting started with Migrationology.com
Hey, I'm Mark Wiens, author, blogger, and video maker, but mostly I'm just a food lover obsessed with tasting things.
I'm glad you're here, and I want to take this opportunity to share a little about what Migrationology is all about and direct you to content you're interested in.
But first, click "play" to watch the video below.
What is Migrationology.com?
In short, it's all about food… delicious food!
But the reason it's all about food, is because that's what I love learning about most.
There's nothing more enjoyable than traveling the world experiencing different combinations of ingredients.
While Migrationology is mostly about food, it's also my hope to inspire you to not only get out of your comfort zone and eat all sorts of foods that might be new to you, but to also pursue your dreams and passions.
"Dude, I just want say YOU ARE AWESOME! Believe it or not, when I stumbled upon your blog 11 months ago, it changed my life and gave me hope and realized my dreams can come true, Keep doing what you love, I hope it inspires more people to enjoy life and see that the world is big and full of surprises and GREAT!" – Horacio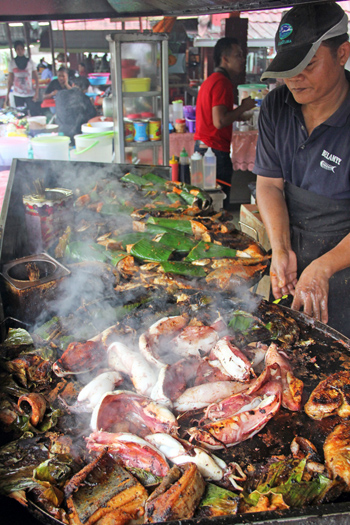 Food Inspiration
No matter where you're from or where you travel, from Mexico to Malaysia, food is a fundamental part of every culture.
Being interested in the foods that are so important in cultures across the globe, and tasting the local cooking, is a definitive way to connect with people when you travel.
When you pursue the local cuisine when you travel, I guarantee you'll accumulate memories and flavors your mouth will never forget.
Eating and genuinely enjoying another culture's food is like having a VIP access to incredible world travel experiences.
And for the more daring…
Sign up to get free food updates and travel tips!
Travel Inspiration
Travel Tips
Are you ready to turn your passions into your lifestyle?
Here are a few articles you might be interested in:
I graduated from university in 2008 and the absolute last thing I wanted to do was go straight into an office and get a job.
Instead I wanted to travel the world, pursue my passion of food, and ultimately find a sustainable way to make and save some money.
Along with traveling and eating, Migrationology is also a travel website that is aimed to help you turn your interests into a sustainable lifestyle.
Mark, how do you make money?
This is the most common question I get asked.
For years I struggled to figure out how to make enough money while continuing to live out my dream for food and traveling.
Though I'm still learning along the journey, I've figured out a few methods to gain income while being free.
I don't make enough to live in the US, but I do make enough to be able to travel on a budget in Asia while eating outrageously delicious food.
You can learn more about how I afford to travel here.
Thank you for visiting Migrationology.com.
– Mark Wiens (Want to know more about me? Click here)
Lastly, have you signed up for my e-mail updates yet?
I'll be sending you delicious food and travel tips, so sign up now!