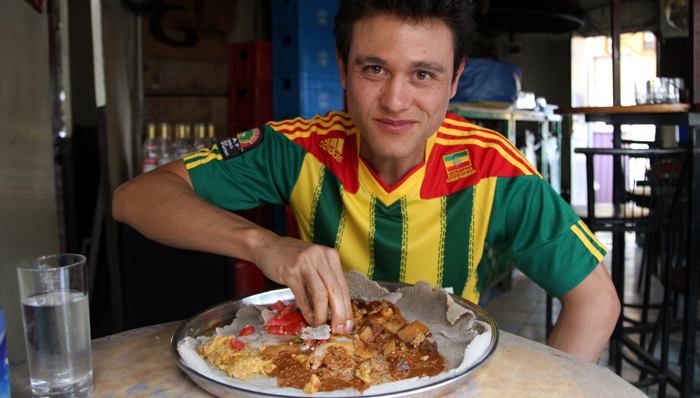 Hey, I'm Mark Wiens!
There's nothing I enjoy more than eating and tasting food. And after sampling delicious food, I love sharing it with others.
Migrationology.com is where "people who love to eat and travel" come to experience and get a flavor for delicious food from around the world and from across cultures.
You see, no matter what culture or country you're from or you choose to visit, food is of utmost importance. And across the world, when you travel, you can connect and relate to other people through food.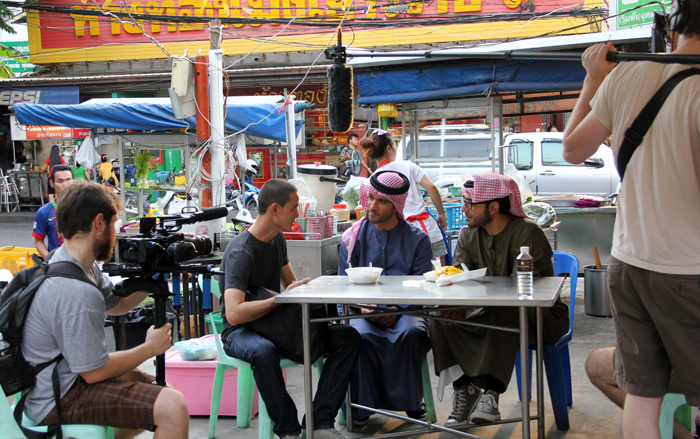 What is Migrationology?
It's not about backpacking around the world, and it's not about taking a one week vacation.
It's a longterm process. It's the study of doing what you're passionate about.
You love to travel and eat, don't you?
Migrationology.com is here to serve you mouthwatering food, but my other goal is to inspire you to get out of your comfort zone, set goals, and pursue what you're most passionate about.
If you love food and travel, enter your email address below and click "Sign Me Up!", and I'll send you mouthwatering food updates.
Sign up to get free food updates and travel tips!
Here's a little more about me…
I travel. I eat. I blog, take food photos, and make food videos.
And that about sums it all up!
Well… ok, there's a little more to it than that…
First off, I'm a Christian and give God the glory in everything I do.
I was born in Phoenix, Arizona, attended my first year of school in the tiny town of Albertville, France, was home-schooled for 3 years in the jungle of the Democratic Republic of Congo, and attended a Christian international school (Rosslyn Academy) in Nairobi, Kenya, for 8 years.
After high school, I returned to the US, attended Arizona State University, and graduated in 2008 with a degree in Global Studies.
My hunger to learn more about this world and eat more delicious food grew.
In 2008 I set out to travel through South America. A few months later I found myself grazing through Southeast Asia.
Money soon ran out, so I caught a flight from Manila to Bangkok and signed a contract to teach English for a year.
English teaching was not for me (it was a great experience, but teaching English is just not my passion).
But during that year, I set a goal that I would never teach again, and that I would find a way to make a living online, so I could travel (and eat) and earn money at the same time.
It wasn't easy.
Every spare moment I would blog and sit glued in front of my laptop until my eyes went crazy.
At the beginning, when I made the decision to earn a living online, I'll admit that I had to live on the cheap (really cheap!). In fact, it took about 3 years before I really started making enough to live off.
In Thailand I met Ying, the most amazing girl in the world. We got married in July 2013, and she's been traveling with me ever since.
I love to eat and travel, and I'm so happy to meet you.
Now where to begin? Click here to get started.
– Mark Wiens
Get my food updates and travel tips (it's FREE)!
You don't want to miss out on the deliciousness!
Mark Wiens has been featured in CNN Travel, The New York Times, Mabuhay Magazine (Philippine Airlines), Agoda.com blog, and the Phuket Gazette.