My Travel & Food Guides
Thank you for checking out my guides. I've put a lot of time and effort into making these eBooks and they are packed with lots of my personal food and travel tips. Enjoy!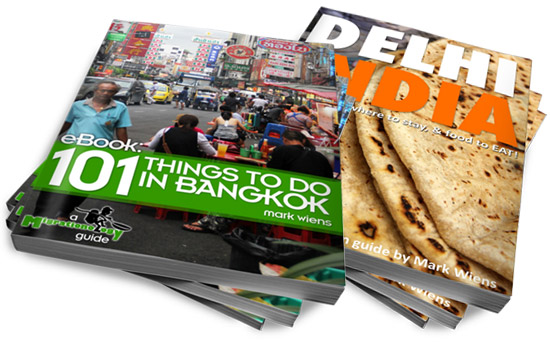 Travel resources
Accommodation
Agoda.com (hotel booking) – Now that I'm married, I think more about booking hotels in advance than I ever used to before, and my wife and I usually use Agoda.com because it's quick and easy, and they offer great deals on accommodation, especially throughout Asia. If you're coming to Asia, Agoda is one of the best hotel booking websites that offers thousands of choices, great deals, and it's really easy to make a booking.
Travel Insurance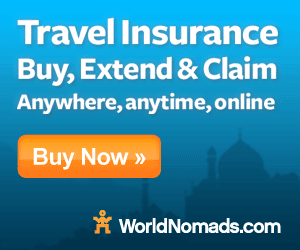 World Nomads Travel Insurance – As a full-time traveler, my wife and I are now using an expat based insurance, but for short term travel, World Nomads is a reputable and excellent company. Keep in mind that they don't replace normal insurance, but they can cover you, just about anywhere you travel.
Travel Guides
Lonely Planet (Printed guidebooks and ebooks): I don't always use travel guides, but sometimes I do, and they can be really useful. I especially like them for background information about attractions, maps, routes, and phrases, in a destination. What I really like about Lonely Planet is how all their guides are available as ebooks, and you can even purchase just by the chapter (if you're going to a certain city and don't want to buy the entire country guide).
How to start a travel blog:
Start a blog in 5 steps: One of the questions I receive frequently, is "how can I start a travel blog?" So I decided to write (and made a video) about how to start a blog in just 5 steps – and the best part about it is that you don't need to be a graphic designer or a coder.
My friend Dave has an excellent online course that walks your through the exact steps to take to not only create a travel blog, but how to maintain it, do marketing, and earn a living from it.
This is a resource that wasn't around when I first started migrationology.com, but it would have definitely been extremely helpful and valuable. I would highly recommend Travel Blog Success if you're serious about building a travel blog.
Here are a few of the mains tools and resources I use to maintain this blog.
WordPress – All of my websites run on WordPress, a wonderful blogging and content management platform. It's sort of like the engine of a car, the powerful backend part of the blog. But to use WordPress, it's best to first register a domain, like "migrationology.com," then sign up for a host, and then install WordPress.
Once WordPress is installed, here are the blog resources I use:
Website design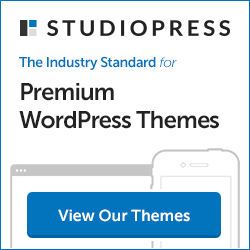 Studiopress with Genesis Framework (WordPress Theme) – A few years ago I decided to re-design migrationology.com, and I chose to use Studiopress and Genesis, which is a framework for running a woredpress based blog. I have been extremely happy with Studiopress (which is a part of Copyblogger.com). The framework is fast and reliable, and the code is clean and it's quite easy to figure out how to use – includes lots of drag and drog features for building your blog. I'd highly recommend it for any WordPress website.
Ally Child Theme (from Appfinite) – While I use Studiopress as the framework for migrationology.com, the child theme, which is basically the main design of my blog, is the Ally Theme from Appfinite. They have some nice, modern, clean, and mobile friendly designs, which I really like. From this theme, I made a few modifications, but nothing too difficult.
Website hosting
Web Synthesis (Website Hosting) – Hosting is another part of owning and running a blog – it's basically the server space that stores all your files, so anyone can access your website around the world. I recently migrated migrationology.com to Web Synthesis hosting, which is a premium service. It's a great service, with good security and customer service, but it's quite expensive (I pay about $100 per month). If you're just starting out, I would highly recommend Bluehost, a great host as well, and it's quite affordable.
Bluehost (Website Hosting) – Like I just mentioned above, if you're starting out with a blog, Bluehost is a great blog host, with good customer service, and plans at just $4 – $5 per month. If you don't have a domain yet, you can even register a domain (your website URL) when you sign up for hosting.
How do I sell my eBooks?
E-junkie (selling eBooks) – One of my main sources of income is selling my eBook food guides. Once someone clicks to buy, E-junkie is the service that directs customers to PayPal to pay, and then automatically handles sending customers the guide. All you have to do is upload your digital product, fill out some information, and E-junkie will handle the rest. I've been quite happy with it so far, and it's pretty affordable and easy to set-up if you're looking to sell a digital product.
E-mail marketing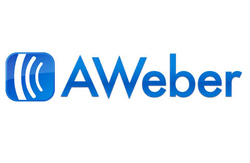 Aweber e-mail – Easily one of the best ways to keep in touch with supporters on your blog, and to maintain your relationship with them, is through e-mail. There are a number of services, but I use Aweber, which I've been very happy with. It's easy to create sign up forms, and send both automated messages, and broadcast messages.
Photography and Videos
If you've been following my blog for a while, you know that photos and videos are a HUGE part of everything I do – one of the main reasons is I'm a visual kind of guy, and food is best represented with photos and videos than with words.
One of the main questions I get asked is, "Mark, what do you use to make your videos?"
Here are the tools I use, and some resources you might find useful as well:
How to Make Videos for YouTube – In this article I go over some of the top strategies I used to grow my YouTube channel – from making videos to marketing them.
Here are the main tools I use for the photos and videos you see on Migrationology.com.
Canon 70D (DSLR Camera) – At the moment, this is my main camera that I use for both still photos and for all videos. It's a middle ranged DSLR camera, and I've used this model for about 1.5 years now and I've been very happy with it. Highly recommended.
Canon S20 (Point & Shoot Camera) – You may have seen on my YouTube channel that I started experimenting with vlog style self filming. I bought a Canon S120, which is a great quality point and shoot camera that records full HD video, and stereo sound (with built in mic). It's a wonderful compact camera, and both video and photos are great quality.
Tamron 17-50 mm F/2.8 lens (DSLR Lens) – This is kind of a budget lens in the expensive world of camera lenses, but I've been using it for a few years now, and I like both the range and the F/2.8 which allow me to take photos in darker conditions and also to use a shallow depth of field for video (to focus on something small, and get a blurry background).
RODE VideoMic Pro (microphone) – If you ever take video on a DSLR camera, you'll immediately notice the sound quality is pretty terrible – and I learned early on making videos, that bad sound is a HUGE turnoff for watching videos. So if you want to film videos with a DSLR, like I do, I would highly recommend the RODE VideoMic Pro. It takes a 9V battery, but then it's just plug and go, and the sound quality is fantastic.
MacBook Pro Retina 13.3 Inch (laptop) – As you can probably guess, I spend a lot of time on my laptop. Right now I'm using a 13 inch MacBook Pro with Retina. I use it to edit videos, edit photos, write blog posts, make eBooks, answer emails, and spend what seems like a majority of my life staring at its screen! Anyway, it's a great laptop, and it's powerful enough to allow me to do what I need to get done.
WD External Hard drives – Since I take a lot of photos and videos, I simply cannot store them all on my laptop hard drive, or it would probably be full in a few days. Also, when I travel, the internet is not always very good for backing things up, so I normally back up and store everything on 2 external hard drives. Yes, you heard right – 2 – I buy them by the 2's and backup everything twice.
SmugMug

(online photography) – I formerly used to just upload photos to my blog, but that started to really slow down the speed of my site. So a while ago, I invested in SmugMug, and amazing and professional photography portfolio site. I pay an annual fee and have unlimited upload space. I backup my food and travel photos on SmugMug and also upload photos, then embed them into blog posts here on migrationology.com.
Adobe Creative Cloud – It costs about $50 per month, but having access to the entire suite of Adobe programs, like Photoshop, Illustrator, Lightroom, Premiere, and InDesign, allows me to create all sorts of things.
Other guides I recommend
How To Get a Job on a Cruise Ship
Working on a cruise ship is a great way to earn money while traveling around the world.
Derek (a fellow blogging friend of mine), who has years of experience working on cruise ships, shows you how to make a lot of money in just a few months working on a cruise ship.
Getting Out of Auto – Photography Guide
When I first got my DSLR camera, I bought this guide.
It is packed full of useful tips and photo taking suggestions. I learned a lot and continue to utilize a lot of the photography tips mentioned in this great photography guide.
Have you downloaded your free
"41 Irresistible Meals" guide yet?
If you haven't, make sure you grab your free copy right now.
Disclosure: I want to let you all know, that some of the links on this page are affiliate links, meaning that if you decide to make a purchase, I will receive a small commission – but that comes at NO extra cost to you. I hope these resources that I use, can also be of help to you. If you choose to purchase through my link, I would be extremely grateful, and it will help me to continue to maintain this food and travel blog. Thank you!