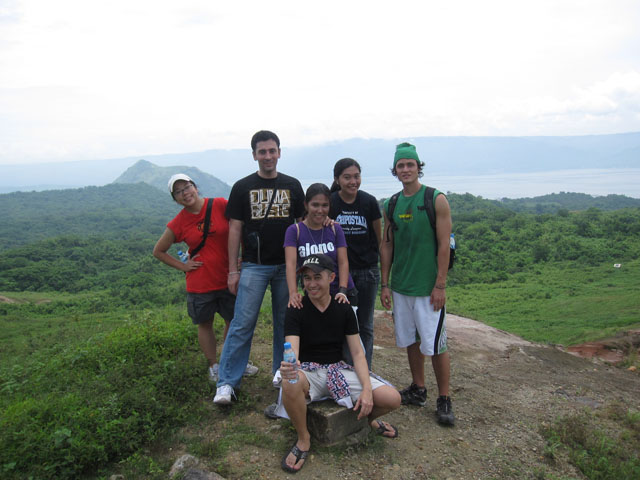 One hour, or three hours, depending on traffic conditions, and where from Metro Manila one is starting from, there is a small volcano, the smallest active volcano in the world known as Mt. Taal (slightly ironic as the world's smallest volcano…pronounced taw-all).
Mt. Taal is located near the town of Tagaytay (probably the most pleasant city in Asia- according to the website) and is very easy to navigate to from the Metro Manila area.  Buses can easily be caught from the Cubao station.  The close proximity to Manila makes Taal Volcano a nice day trip for some fresh air and relief of the massive cloud of black pollution.
It is necessary to catch a boat across Taal Lake to the volcano that is surrounded by water.  Upon arrival on the island everyone is required to pay the 50 PHP (Philippine Peso) charge.  It is then possible to either hire a brutally scrawny horse (500 PHP) or hike (burn a few calories from the excessive white rice and bicol express that I consume) the short trail.  Our group opted for the latter option which took a mere hour to climb.
Get exclusive updates
Enter your email and I'll send you the best travel food content.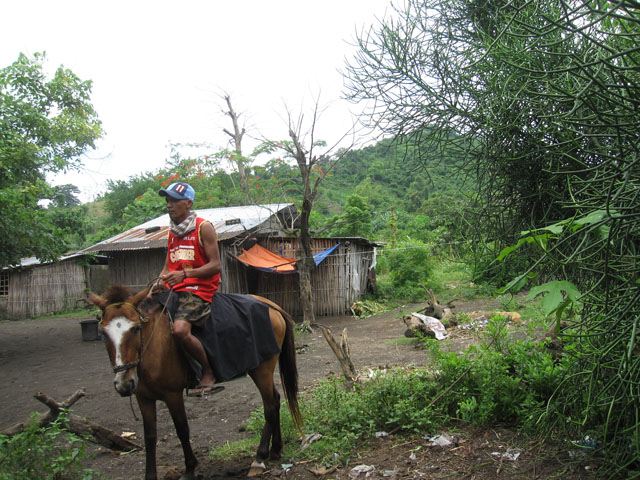 Although the humidity was intense the hike proved to be quite enjoyable.  Before long we had reached the summit and were peering at a crater lake with steam rising from the world's smallest active volcano.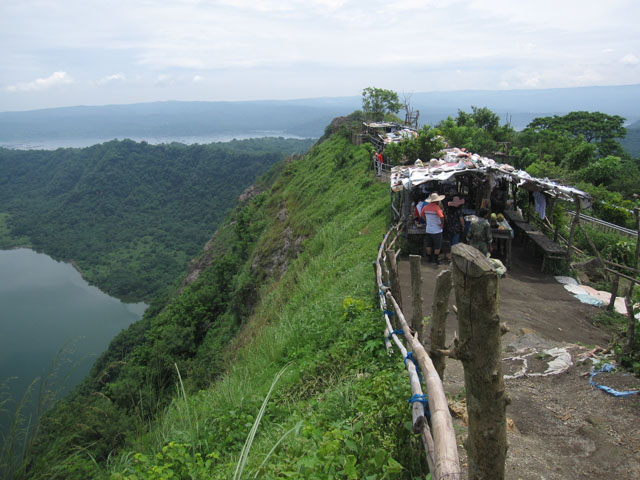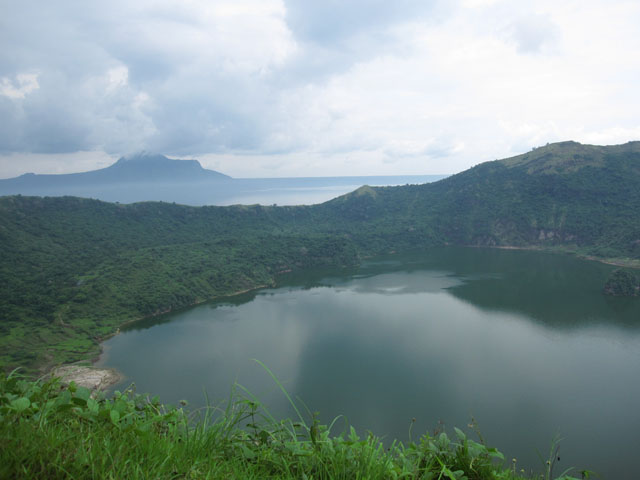 Though it's not the most spectacular site in the world (I have yet to go to Mt. Pinatubo), the trip to Taal Volcano was worthwhile.  Costing around 800 PHP round trip (we had an entourage of 6 people and hiked rather than rode horses), it is also affordable.  I cleared my polluted lungs and I can now say I summitted the world's smallest active volcano (who doesn't want to check that off their world achievements list?).
-Migration Mark