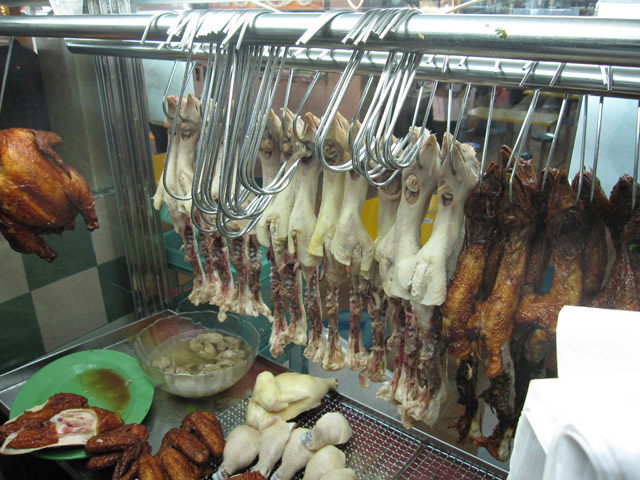 Throughout my brief stay in Singapore, I willingly indulged in various famed Hainanese style chicken rice platters.  Chicken rice is rather famous in Singapore for being a food to rely upon, something that is made with simple ingredients, but made correctly as a homey comfort dish.
Singapore chicken rice is as far away from regular chicken on top of rice as possible, yet still chicken and rice.  Artfully created by hands that have been making the same style chicken for countless years, boiled or roasted perfectly so the flesh is cooked through yet entirely juicy and tender, rice that has been cooked with chicken fat and stock, a few fresh parsely sprigs chopped over the poultry, and a homemade hot sauce that has the perfect blend of tang and zest to spice and heat.
I have heard that some love chicken rice for the juicy chicken, others love the aromatic rice that tastes like the chicken itself, still others such as myself would agree that the homemade chili sauce is the key to the plate, uniting all the glorious tastes.
Get exclusive updates
Enter your email and I'll send you the best travel food content.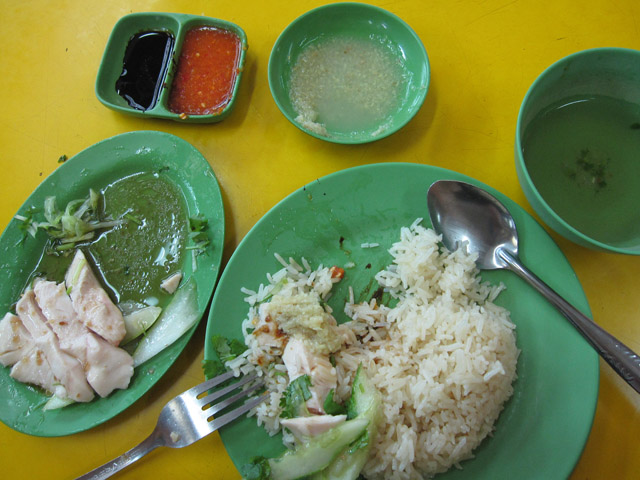 One bite, which in my opinion should include a piece of chicken, a bit of rice, a sprig of cilantro, and more than a drizzle of the chili sauce, is like a symphony playing harmonious melodies in your mouth.  I would highly recommend just closing your eyes, slowly chewing, and enjoying the textures and the simple flavors.
As a true comfort food and something that has a special place in Singapore, chicken rice is not to joke about, but to be eaten seriously and it is guaranteed to satisfy.
My particular favorite place I ate Singapore chicken rice was on the bottom level of the Golden Mile Food Center.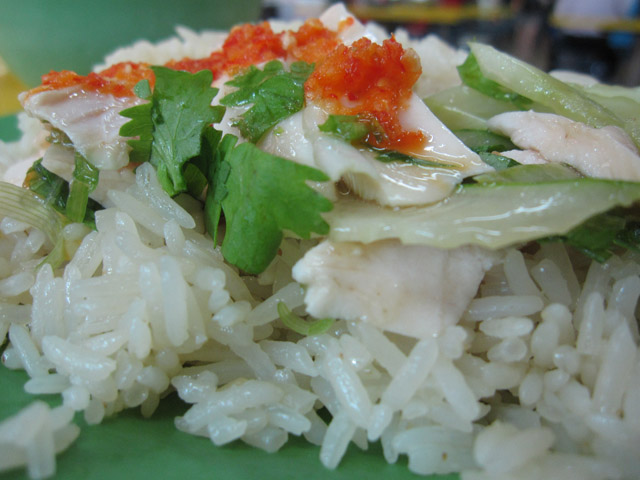 -Migration Mark
Get exclusive updates
Enter your email and I'll send you the best travel food content.