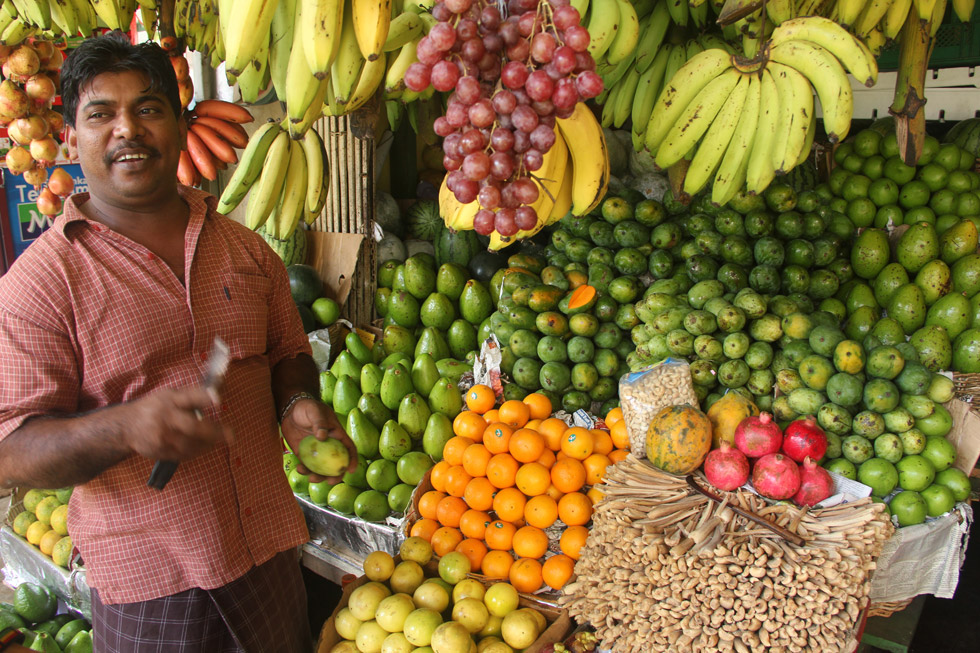 Fruit Store, Kandy, Sri Lanka
If you've read Migrationology before, you probably already known that I consider fruit to be one of the world's most amazing things.
Fruit is specifically designed only to be eaten. The delicious fruit store in Kandy, Sri Lanka, was beautiful – and the vendor was slicing away and giving us samples of fruit!