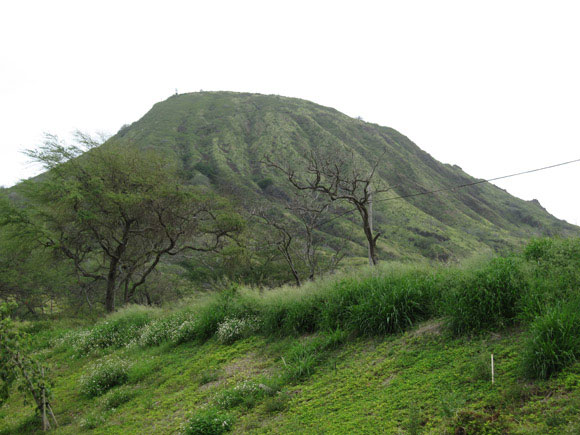 Koko Head Crater is a cone volcano located in the Hawaii Kai area close to Honolulu, Hawaii on the island of Oahu.  The steep formation of the mountain allows for a short but tiring hike to the top offering incredible views along the way.
An abandoned railway tram track formerly used to transport goods to the military bunkers on top now acts as a convenient path straight up the side of Koko Head crater.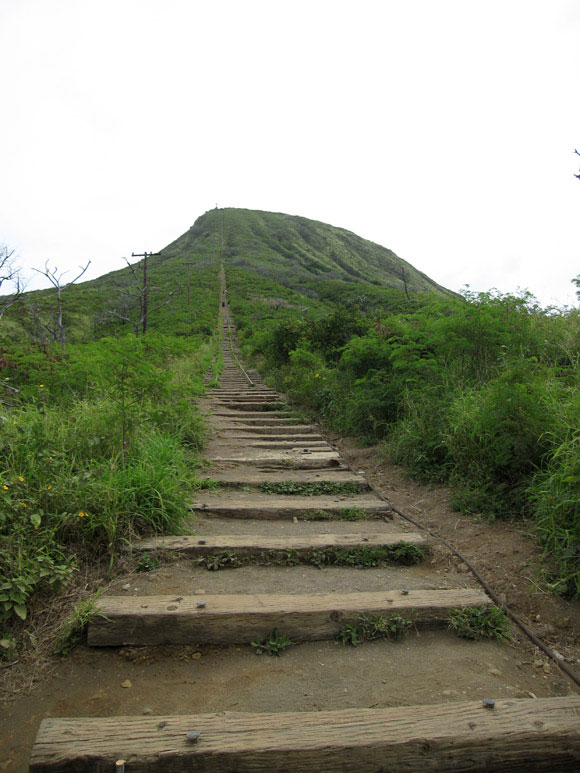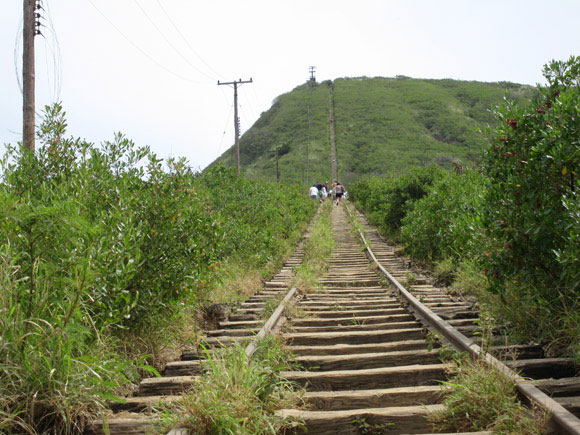 Get exclusive updates
Enter your email and I'll send you the best travel food content.
We began by parking the car at the Koko Head Park in Hawaii Kai, Honolulu.  If you park here you need to navigate around the baseball field by foot where a scramble up-hill path is evident and will lead to the main railway track.
The path begins with a gradual incline before getting steeper and steeper with every railroad step.  With each step comes a gain of elevation and the view of the ocean and city of Honolulu becomes more and more scenic.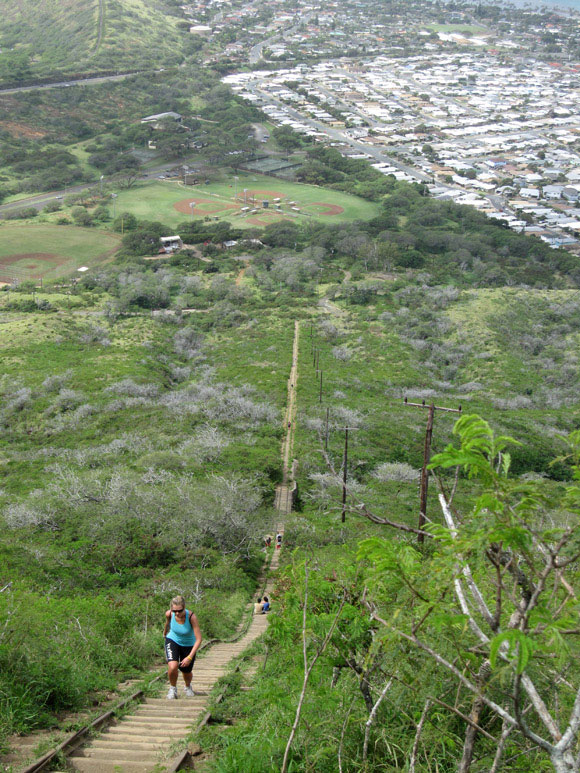 If you are fit you can practically run up the trail, however, if you have been eating huge of amounts of Hawaii's incredible cuisine like Mitsu Ken garlic chicken or Waiola Shave Ice, you might need a few breathers along the way.  Should take anywhere from 25-45 minutes to reach the top.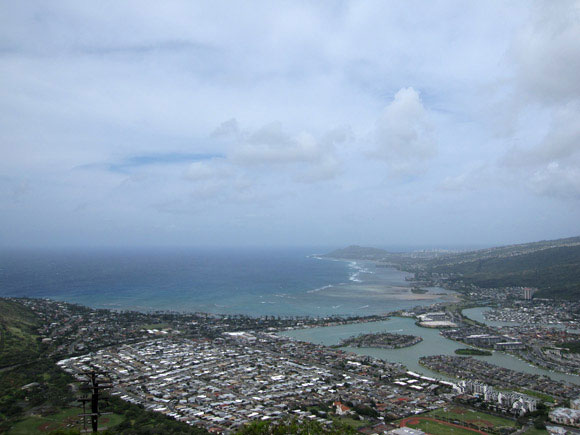 At the top of Koko Head Crater there are the remains of ex-military bunkers making great places to sit and cool down while enjoying the cool breeze and intaking the spectacular views.  The journey downwards is amazing without having to turn around to see the view, though I wished they had installed the tram car to have a thrilling ride down in a flash.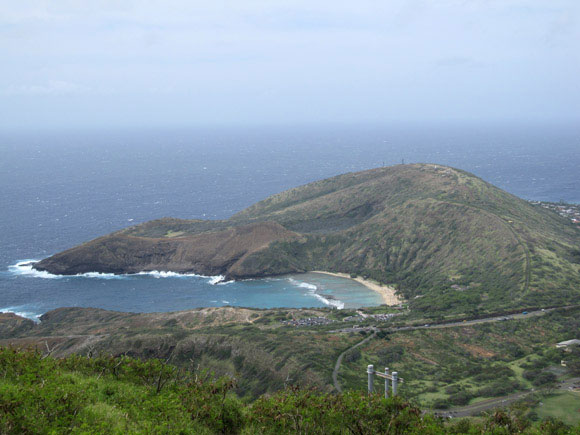 It's not a long hike, but all 1,100 steps are worth the view to the summit.  The entire round-trip hike took me about 1 hour, so it's not hard to fit the Koko Head hike into a tight schedule.  The hike is great excercise that will get your heart pumping and excite you with fascinating views and a cool refreshing breeze on Oahu.
If you are in the area, you can easily get to Hanauma Bay, take the stroll to the Makapu'u Lighthouse, or do all kinds of other attractions on Oahu.
For more information on hiking Koko Head Crater check out Dan's Hiking Pages or check out directions on how to get there from Hawaii Web.
Get exclusive updates
Enter your email and I'll send you the best travel food content.