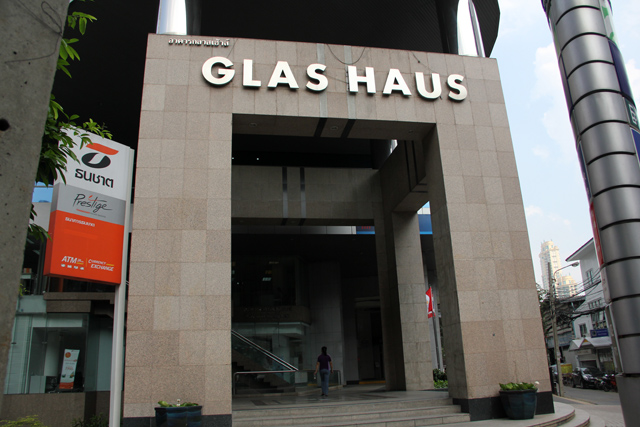 I recently got my Indian visa in Bangkok, and though at first I though it may be a nightmare like getting a China visa in Bangkok, it was actually quite a smooth and simple process. That is, if you precisely follow a few essential steps, which are listed below.
Overall, I probably spent less than 2 hours (plus 8 days of leaving my passport at VFS) for getting the visa.
It was quite a smooth and hassle free process.
Let me clear up a few things first:
For getting an Indian visa in Bangkok, you don't need to go through an agent or tour guide, but you can do it all yourself easily.
VFS (Thailand), is the official company that handles all India visa applications in Bangkok.
Here is their official website: http://ivac-th.com/
As long as you follow these directions, you should have a pretty effortless time getting a tourist visa for India while in Bangkok.
What you will need:
Passport
2 photocopies of main passport page
2 photocopies of Thai visa in passport (that is if you're a foreigner in Thailand)
2 passport photos (must be 2 inches by 2 inches square – rectangle photos will be rejected). If you do show up with wrong photos or need new photos, there is a booth within the visa office that takes photos for I think around 200 THB (also, they actually only took 1 photo from me for the visa, but it's safer to have 2 photos with you)
Important: You must fill out the online Indian visa application (takes about 20 minutes), print it off, and bring it with you.
Also, if you are non-Thai, you must also print off the extra Reference form, fill it out, and bring it.
Money – 3,230 THB (may vary by nationality, but this was exactly how much I was charged with an American passport). Make sure you have exact money in Thai Baht (they won't give change).
Note: I did not need to provide any proof of entrance (plane tickets) to get the visa. However, on the online application, you are required to add a few travel plans and a name of a hotel you'll be staying at.
Steps:
1. Go to VFS (company that handles Indian Visa & Passport Services)
2. Wait in line in the hallway until you talk to the receptionist who will look through all your documents, confirm you have them all and have them filled out correctly. You will be given a number and then granted permission to proceed into the real waiting room (it's not a bad waiting room either).
3. Once your number is called, just go to the counter and give them all your documents. The employee will browse through them once more, look through your passport, and then tell you to take a seat for a few minutes (about 15 minutes in my case). He'll call you back up and give you a copy of your passport stapled to a receipt containing all sorts of important information like your reference number.
Get exclusive updates
Enter your email and I'll send you the best travel food content.
You're then done for the day and must return to pick up your visa 7 – 8 working days later (depending on where you're from is how long it will take).
If you need some lunch, head over to the Terminal 21 food court.
Hours: Drop off time is in the morning from 8:30 am – 2 pm. I went at about 10 am on a Monday and there were just 10 or so people ahead of me in line for a tourist visa. I was out of there in about 30 minutes!

Collection:
You can check the status of your Indian visa application online following this link.
Once you get the approval and your visa is ready for pickup, head back to the same location from 2 – 5 pm, along with your reference number receipt.
I went at about 3 pm and had to wait for around 30 minutes until my number was called for me to collect my visa. After my number was called I went up to the counter and they presented me with my passport in an envelope.
Make sure you look at your visa to confirm everything is correct.
I was given a 6 month double entry visa, valid starting the exact day my visa was approved. The double entry is not too useful as one must leave the country for at least 2 months before being permitted to enter a 2nd time.
How to Get to the Indian Embassy (VFS) in Bangkok:
It's located on the 15th floor of the Glas Haus Building, at the corner of Sukhumvit Soi 25. Take either the BTS Skytrain to Asoke Station or the MRT Metro to Sukhumvit Station. Walk across giant Asoke intersection (use the skywalk), and Soi 25 will be on your left hand side (north side of the road).

View Migrationology World Map in a larger map
Address: 1 Glas Haus Building, 15th Floor, Room no. 1503, No. 1 Soi Sukhumvit 25, Sukhumvit Road, Klong Toey Neua, Wattanan District, Bangkok 10110
Email: [email protected]
Phone: +66 (0) 2665 2968
Last Information:
Here are the fees (as written on my receipt):
Visa Fees: 1,700 THB
Additional consular fees: 70 THB
Additional fee: 1,000 THB
VFS Service Charge: 60 THB (including 7% VAT)
Referral Fee: 400 THB
Total VAT: 4.20 THB
Total Payment: 3,230 THB
Best of luck for getting an Indian visa in Bangkok. If you have any updates, please leave a comment!
Get exclusive updates
Enter your email and I'll send you the best travel food content.