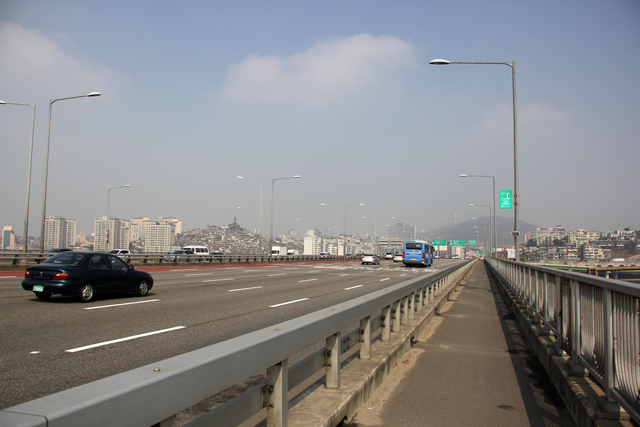 I've gotten Thai visas in quite a few different countries now, and honestly it was a breeze to get a Thai visa in Seoul, South Korea.
Note: If you only intend to visit Thailand for one month, (depending on what passport you hold) you probably don't even need to apply for a Thai visa until you arrive in Thailand. This article is specifically for those that wish to get a longer Thai visa for 2 months.
I was also happy when I arrived at the Thai embassy in Seoul that I could get a double entry visa, unlike getting a Thai visa in Yangon.
What you'll need:
Passport (valid for at least 6 months)
1 passport photo
1 copy of passport
1 copy of flight into Thailand
1 filled out application (available at the Thai embassy)
40,000 Won per 2 months visa (I paid 80,000 Won for the 2 month double entry visa)
The process was extremely easy, I'm not sure if I just happened to get there on a good day, or if it's never very busy. Anyway, I arrived a few minutes before 9 am on a Monday morning and was only 3 people in line.
The visa consular section of the Thai embassy in Seoul is open from 9 am to 12 noon, Monday through Friday. Make sure you check Thailand and South Korean holidays so you don't show up on a closed day.
Get exclusive updates
Enter your email and I'll send you the best travel food content.
I filled out my application as normal, handed in all my documents (listed above), and paid 80,000 Won.
Time to get visa:
Thai visas normally take 2 – 3 days from the time you drop off your passport to the time your visa is ready. It could potentially take 2 – 3 days in Seoul, but when I went they told me to return the following day from 9 am – 12 noon for pick up. Again, not sure if I just went at a non-busy time, but it was convenient and fast.
Along with getting a Thai visa in Savannakhet, getting a Thai visa in Seoul, South Korea, is a smooth and easy process.
Also, one of the great things about the Thai embassy in Seoul, South Korea, is that they actually have a website that's filled with useful information (many of the embassy sites don't really include practical information). Check out the official website here.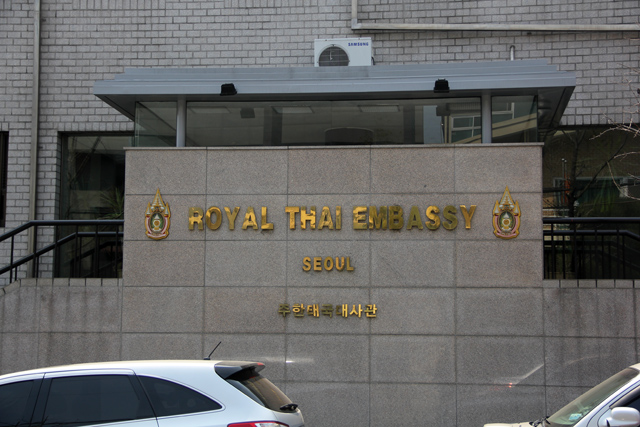 How to get to the Thai embassy in Seoul, South Korea:
Address: 653-7, Hannam-dong, Yongsan-gu, Seoul 140-210
Phone Number: 02-790-2955,02-795-0095
Hours: 9 am – 12 noon, Monday to Friday
I took the subway to Itaewon station and then walked 10 minutes to the Thai embassy.
Here's a map so it's easier:

View Thai Embassy, Seoul in a larger map