Step 1: Flight from Manila to Busuanga
Board a Zest Air flight from the congested city of Manila, Luzon to Busuanga, Palawan in the Philippines for PHP 488 (Philippine Pesos).
Note: Cebu Pacific Airlines also offers affordable flights and some might say they are a bit safer.
Total- PHP 488 (US $10.13)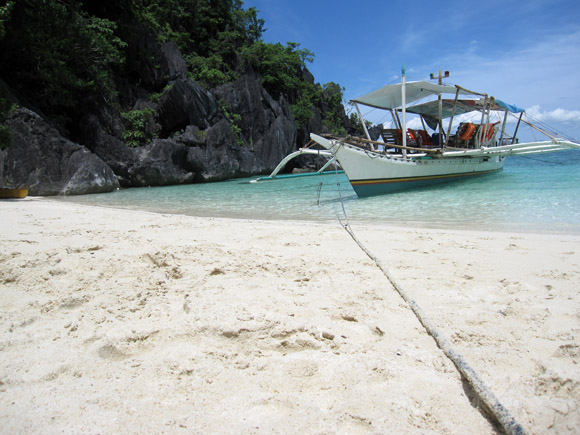 Step 2: Rent a Boat and Crew
Once you arrive in the town of Coron (a 30 minute comfortable mini-bus ride from the Busuanga airport), gather a group of friends and arrange to rent a boat for the day or next few days.
Should cost anywhere from PHP 500-1500 per person depending on how many people you can arrange in the boat.
Total- PHP 1000 (US $20.76)
Step 3: Island/Lake Hop
Gently float in the crystal clear waters, admiring the razor sharp limestone cliffs caressed in greenery and the isolated turquoise coves.
Visit various amazing sights around Coron Island like Twin Lagoon, Kayangan Lake, Twin Rocks, and Banol Beach.
Get exclusive updates
Enter your email and I'll send you the best travel food content.
All have PHP 100-200 entrance charges.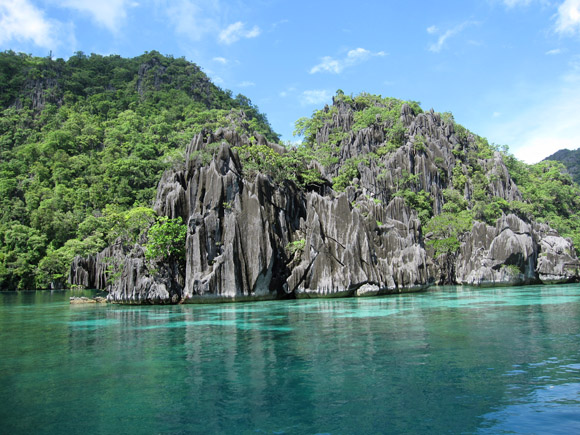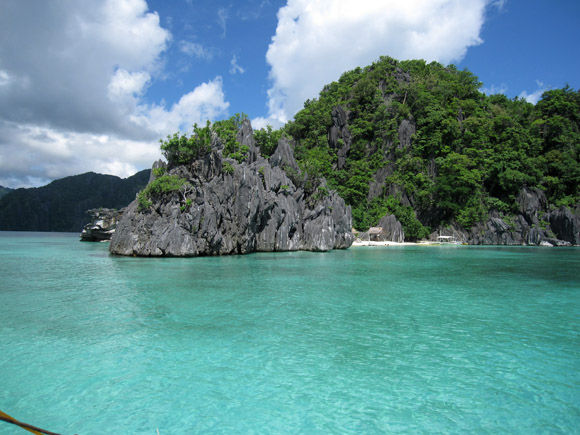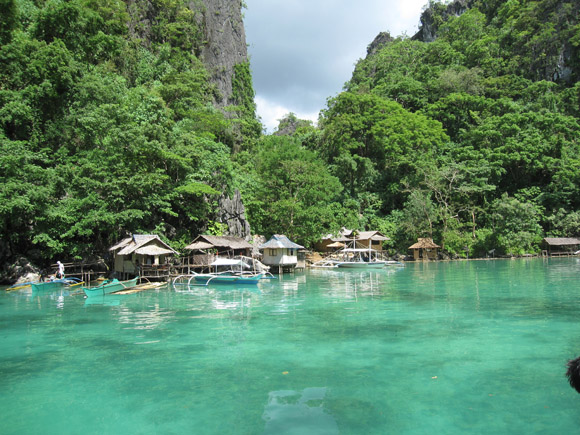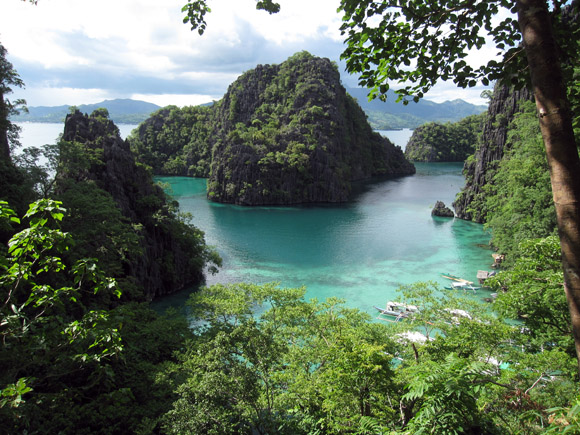 Total- PHP 1400 (US $29.07)
Step 4: Eat Crab and Fish
Before departure in the morning ask the boatmen to purchase fresh caught seafood, rice, vegetables, and fruit for the daily intake.
Stop on an isolated serene private beach (we chose Speed Beach) and really save your calories as the boatmen fix a perfect millionaires lunch.
The people on my particular boat went straight in the direction of engorgement, feasting on whole grilled fish, boiled succulent crabs, rice, and everything garnished with a lemon, soy, tomato, onion, and hot chili sauce.
If that wasn't enough we had a huge supply of fresh mangoes, bananas, and pineapples.
This all out buffet of tasty items from the sea and land cost approximately PHP 300 per person (and I ate an absurd amount of fish and crab).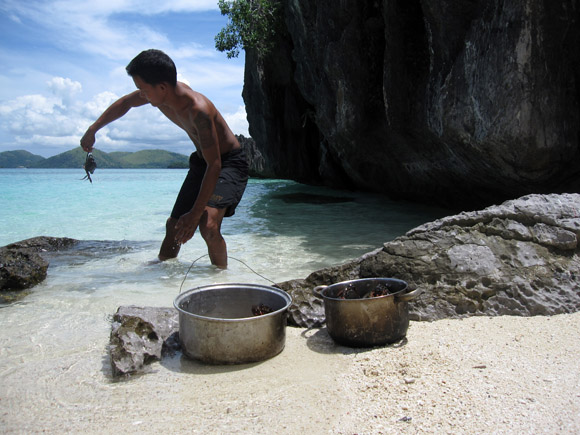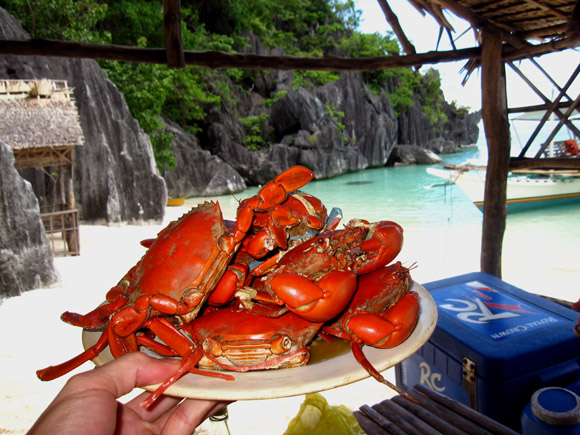 Total- PHP 1700 (US $35.32)
Step 5: Relax on a Private Beach
Take the afternoon lazy, sprawling out on a perfectly white sand private beach, floating in the clear bath water, grab occasional fist fulls of ripened pineapple, and really take a mental picture of paradise.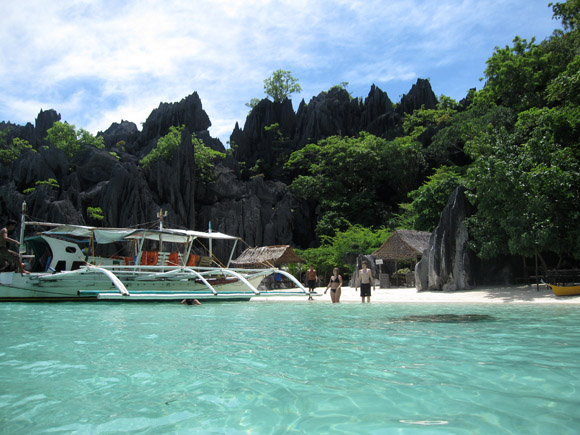 Step 6: Recline on the Bow of the Boat
When the sun starts to make its way downwards, re-board the vessel and start slicing through the water back towards Coron town.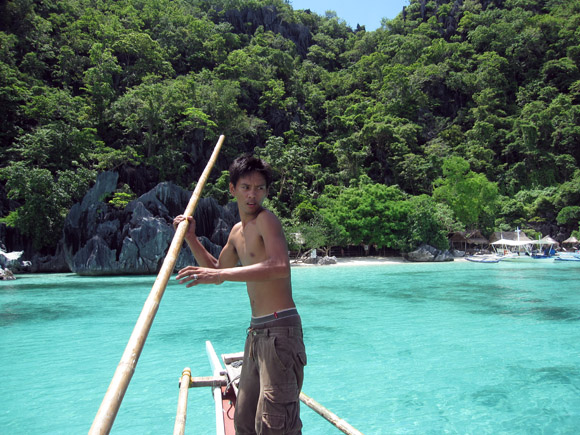 Total Cost- PHP 1700 = US $35.32
Sitting on the front bow of the boat, turquoise ocean spray misting in my face, limestone cliffs passing, warm waters lapping across 10 meter picturesque beaches, I was  thinking, "even if I was a millionaire, I wouldn't have loved this day anymore than I did as a traveler in the same outfit for the last month."
It's beautiful times like this that I am a millionaire for being able to travel.
Get exclusive updates
Enter your email and I'll send you the best travel food content.