At 4,095 meters, Mount Kinabalu reigns as one of South East Asia's highest peaks.  Situated in the Northern tip of the world's 3rd largest and tropical island, Borneo, in Sabah, Malaysia, Mt. Kinabalu is a jaw dropping environmental stunner that sprawls into the heavens!
The grueling vertical ascent of Mount Kinabalu is a trek that usually takes 2 days.  The 1st day is spent climbing to the base camp, Laban Rata, and spending a fortune on accommodation.  On the 2nd day, climbers scale to Low's peak for a glimpse of the sunrise peaking over the gnarly rocky peak.  This normal hiking agenda of spending the night on the mountain is a
monetary nightmare for a mere Migrationologist or English camp teacher.
The Cheapest way to climb Mount Kinabalu is to attempt the hike in a single day without the hassle of Laban Rata or the intense morning frigidness.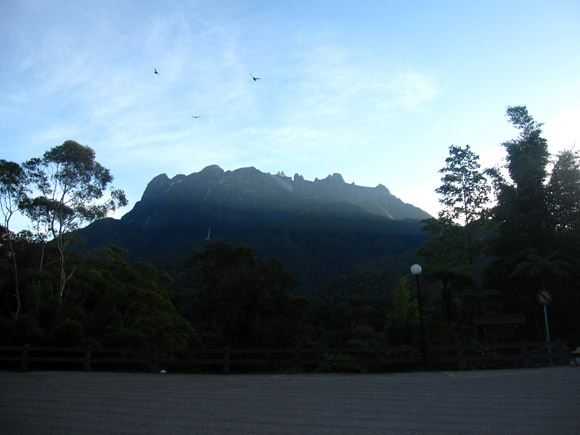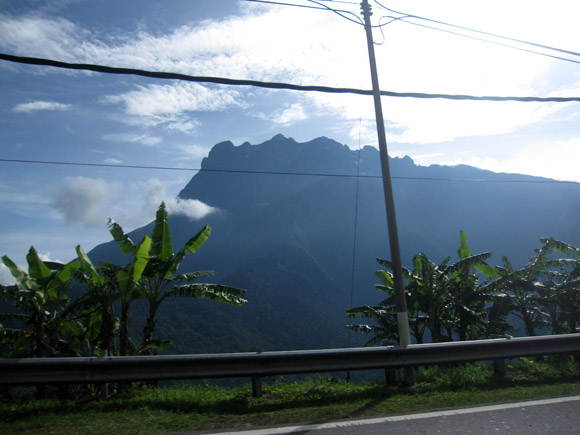 How to Climb Mount Kinabalu in 1 Day:
Note: The climb up Mount Kinabalu in a single day requires very good fitness, a strong will, and top mental condition.  It can be quite strenuous, very exhausting, and unkind to joints.
Arrive at the park headquarters a day in advance to book your single day hike at the booking office.  Another option is to contact a guest house in the area and have them arrange the permit for your group.  I contacted Aristo Kinabalu Resort at Kundasang by e-mail and reserved a dorm room for 2 nights at 30 Ringgits per person/night.  The retreat center took care of all my hiking reservations without any extra charges and zero hassle.  The guest house is about 10 km from the park entrance so it was a little difficult to get to and from the park.  However it was an extremely quiet and serene place to stay at a decent price.
To get from Kota Kinabalu to Mount Kinabalu park headquarters, you can take a mini van headed towards the town of Ranau (15 Ringgits).  The van will take about 2 hours to reach the park entrance.  If you need to get off at a guest house along the way, just let the driver know and he will drop you off.
On the day of the hike, if you can pre-arrange for the guide to meet you early before the registration opens, around 7 am, do so to get an early start on the hike.  If not, begin the trek whenever the guide arrives and is sorted, should be before 8 am.
Fees for a single day summit hike of Mt. Kinabalu are as follows and can be paid the day of the hike,
15 MYR- Park Entrance/Conservation Fee
100 MYR- Climbing Permit
7 MYR- Insurance
85 MYR- Guide (we divided guide price by 2)
16.50 MYR- Shuttle bus to trailhead
5.  From this point on, the guide will take care of everything else, except your strained calves and thighs, and the drastically changing weather.
Get exclusive updates
Enter your email and I'll send you the best travel food content.
6.  Around 11 am, you should reach Laban Rata base camp before continuing to the summit.  Hope for good weather (no rain).
Risk of Climbing in 1 Day:
Making it nearly to the summit in great timing, we were forced to turn around due to sour weather.  Rain started falling, visibility decreased, rocks became slippery waterfalls, and our guide with word from park headquarters instructed us to turn back immediately for our safety.  1 kilometer from the summit and heart broken, we had to turn around.  Unpredictable weather conditions are the trade-off risk you take when attempting to climb Mount Kinabalu in 1 day.
Note: Water is plentiful at many checkpoints along the well established trail. Bring plenty (over estimate) of energy filled snacks to eat along the way.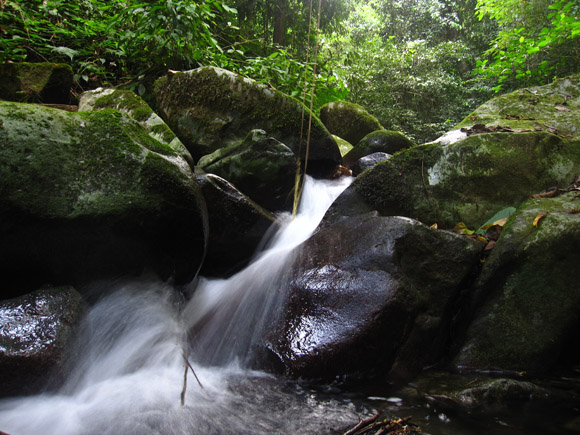 Towards the beginning of the hike, you will enjoy some beautiful forest and lush scenery.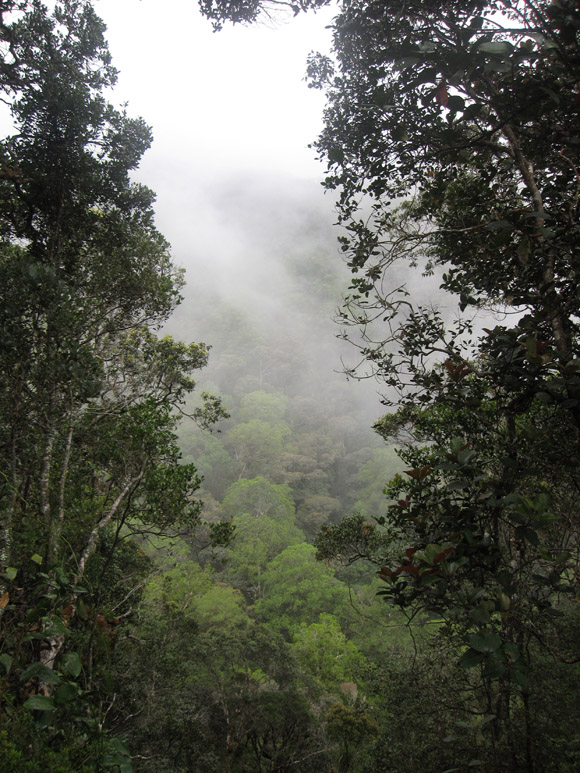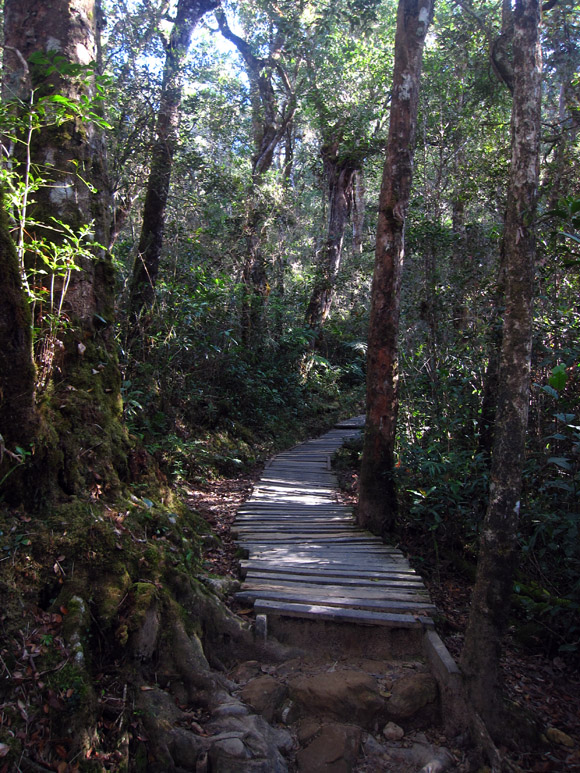 If you are not in too much of a hurry while scurrying up Kinabalu, keep an eye our for interesting flora and fauna including the famous Nepenthes pitcher plant.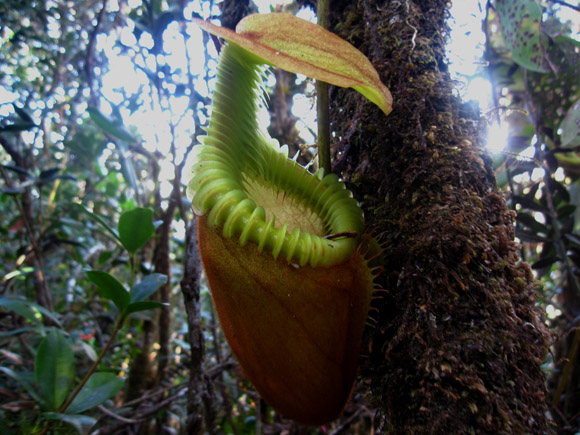 Be sure to look back over the horizon for gorgeous views.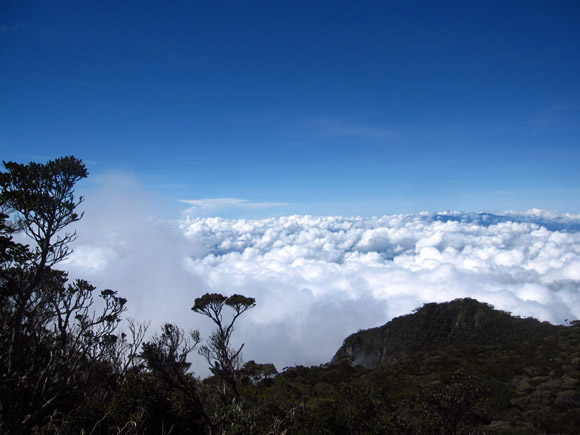 The environment drastically changes from tropical rain forest to altitude high shrubbery and stunted vegetation.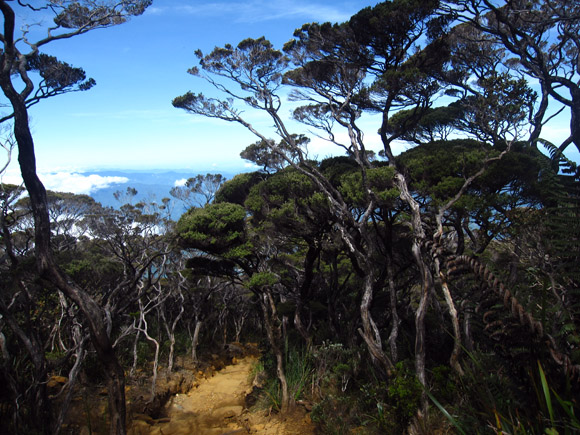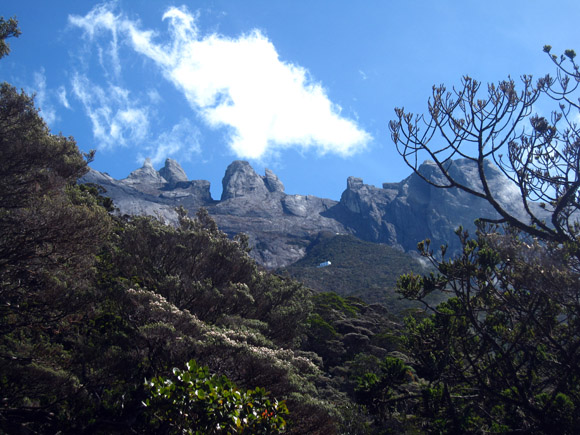 Approaching the top you will begin to trek on solid rock surfaces with thick rope railings.  The ropes are mostly for stability as the climbing is not technical, but be careful along these stretches.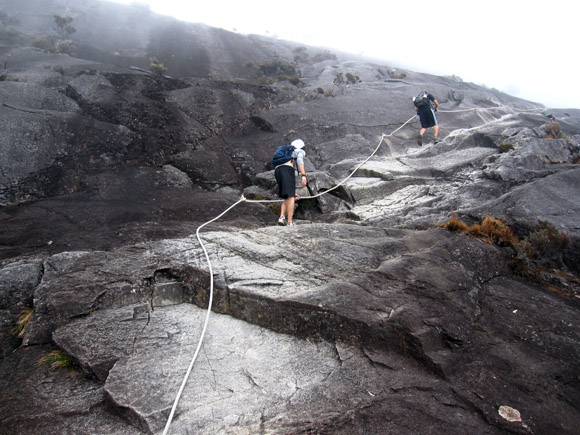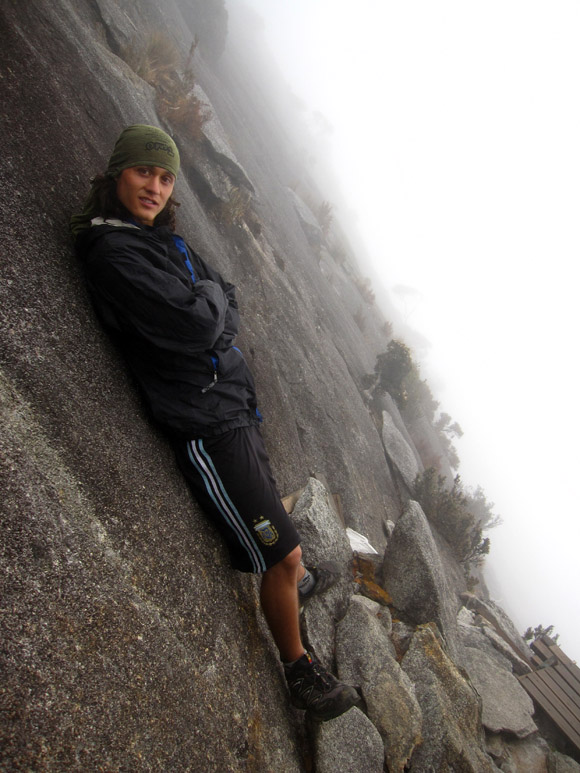 Unfortunately, we did not make it all the way to the top of Mount Kinabalu.  On our 1 day hike to the summit we ran into dreadful weather conditions close to the top and our guide instructed us to turn around for our safety.  Not exactly what I had planned, but it was still an amazing mountain climb!
Good luck climbing Mount Kinabalu, I hope you all have fantastic weather, especially on a single day hike!
-Migration Mark
Get exclusive updates
Enter your email and I'll send you the best travel food content.