Brazilian Beef Ribs just may be the newest top item (our opinion) at Brazil's board of tourism's 'Top 10 Reasons to travel to Brazil.'
What is not a secret to eaters at Costelão Do Gaúcho though, is that this BBQ destination serves the most wonderfully juicy ribs you'll ever find.
This Curitiba restaurant is a great place to introduce yourself to Brazil's traditional barbecue recipes, and one destination for the best Brazilian Beef I can't wait to tell you about right now!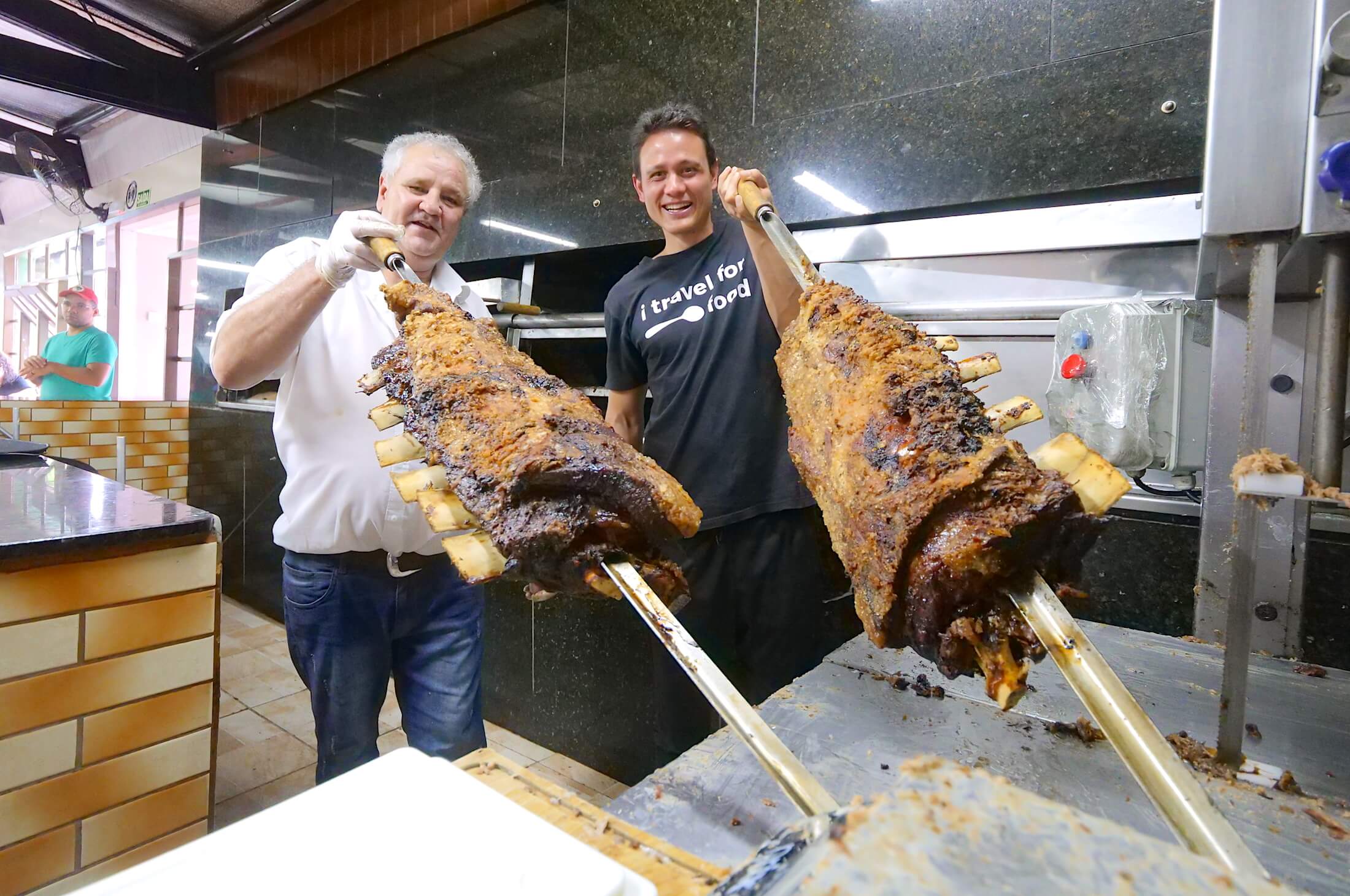 Costelão de Gaúcho
Costelão de Gaúcho is a steak house operating for over 40 years near downtown Curitiba, Brazil. They open just before noon (and are staying open until almost midnight), open for full service on every day except Sunday (see hours and location info below).
Specialising in massive sides of deliciously tender Brazilian beef, you will love their wonderfully family-friendly environment and an atmosphere that holds the trust of every barbecue lover in town.
Brazilian Beef and Deliciously Tender Ribs
This is a great place to find yourself on any day of the week, but your best plan yet is a full-on weekend feast with your entire family and friends.
Enjoy all the tasty photos below, and learn all about this Brazilian beef barbecue action!
Introductions of Meat and Smokiness
You can smell the mighty aroma of these beef ribs before you even walk in the front door. Walking up from the parking lot, look up at what might be a smokestack, the column rising high above the back rooms of the restaurant.
Allow me the chance to excite your imagination, because this is definitely not a smokestack – at this restaurant its the meat smoker smokestack, and the result of a small field of Brazilian beef all cooking over charcoal.
Like visiting any of the world's heavyweight meat establishments, this is when the barbecue lover just finds their self grinning uncontrollably.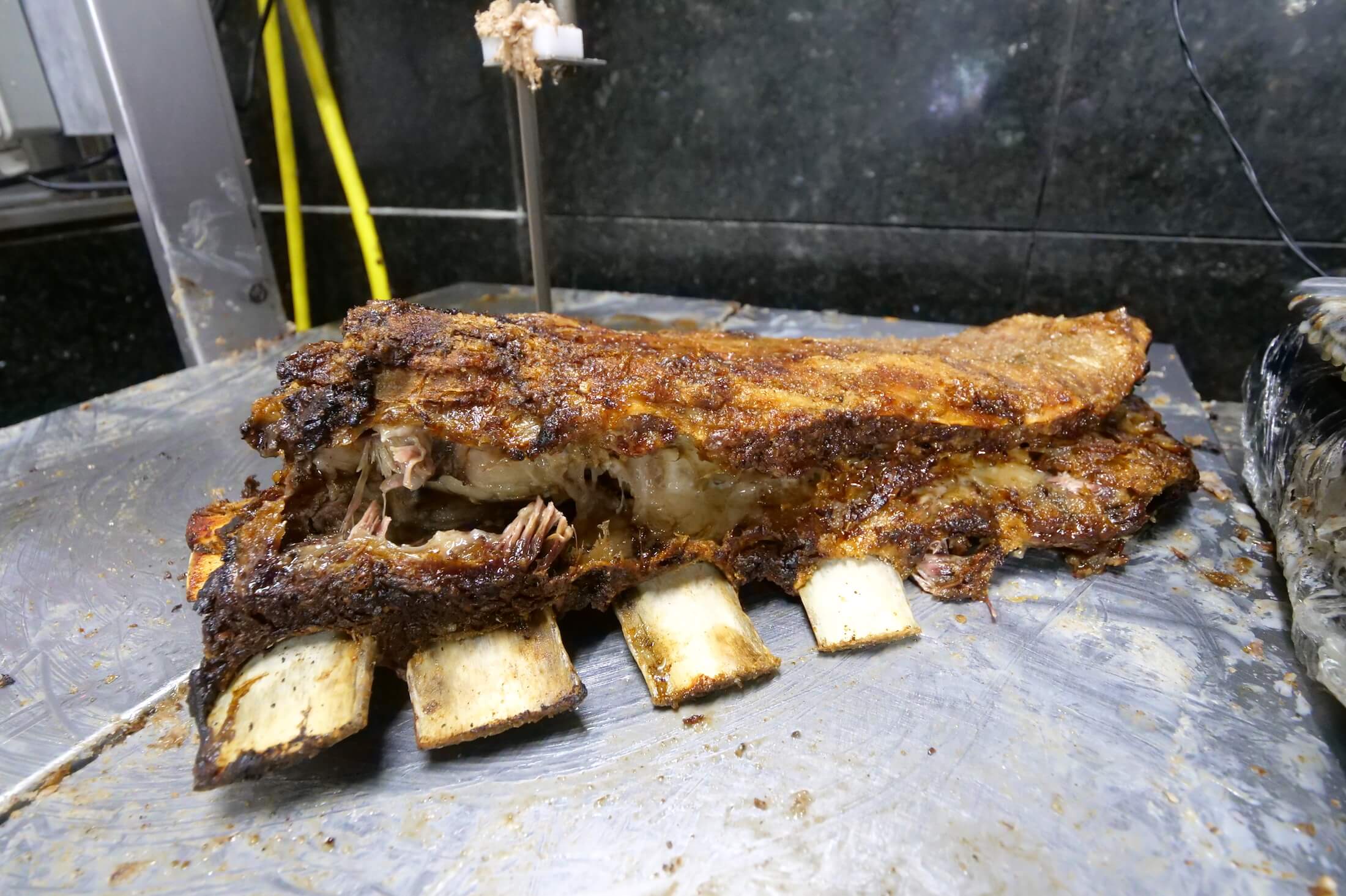 Brazilian Beef by the Sword-Full
The gigantic Brazilian beef ribs, and the unique style of their preparation, are both great examples of the type of dreamy meaty-ness you can expect when you Travel for Food in Brazil.
The ribs here slow-cook for hours, back in a separate room behind the head chef's serving area. Roasting here almost to completion by the way, is the source of that constantly wonderful-smelling meat smoke pervading the entire restaurant.
Assistant chefs transport the huge sides of ribs to the front grill (where you go to pay), where the owner himself is basically giving them an expert eye, and a few final loving rotations, before cutting each piece off himself.
Get exclusive updates
Enter your email and I'll send you the best travel food content.
These Gigantic Ribs Are Worth The Visit
Every side of ribs is run entirely through with a literal sword of metal. The chef wields these expertly while wiping excess salt, and trimming off any extra fat. The final step is a gentle prod with his finger, checking each individual rib for texture.
It is tantalising to watch these juices all squeeze out, and getting to watch the final cutting process is amazing as well. At this restaurant, its happening on a level that I have never seen before (watch the video on YouTube) – the head chef is a magician, a master, a life-long connoisseur of South Brazilian beef barbecue.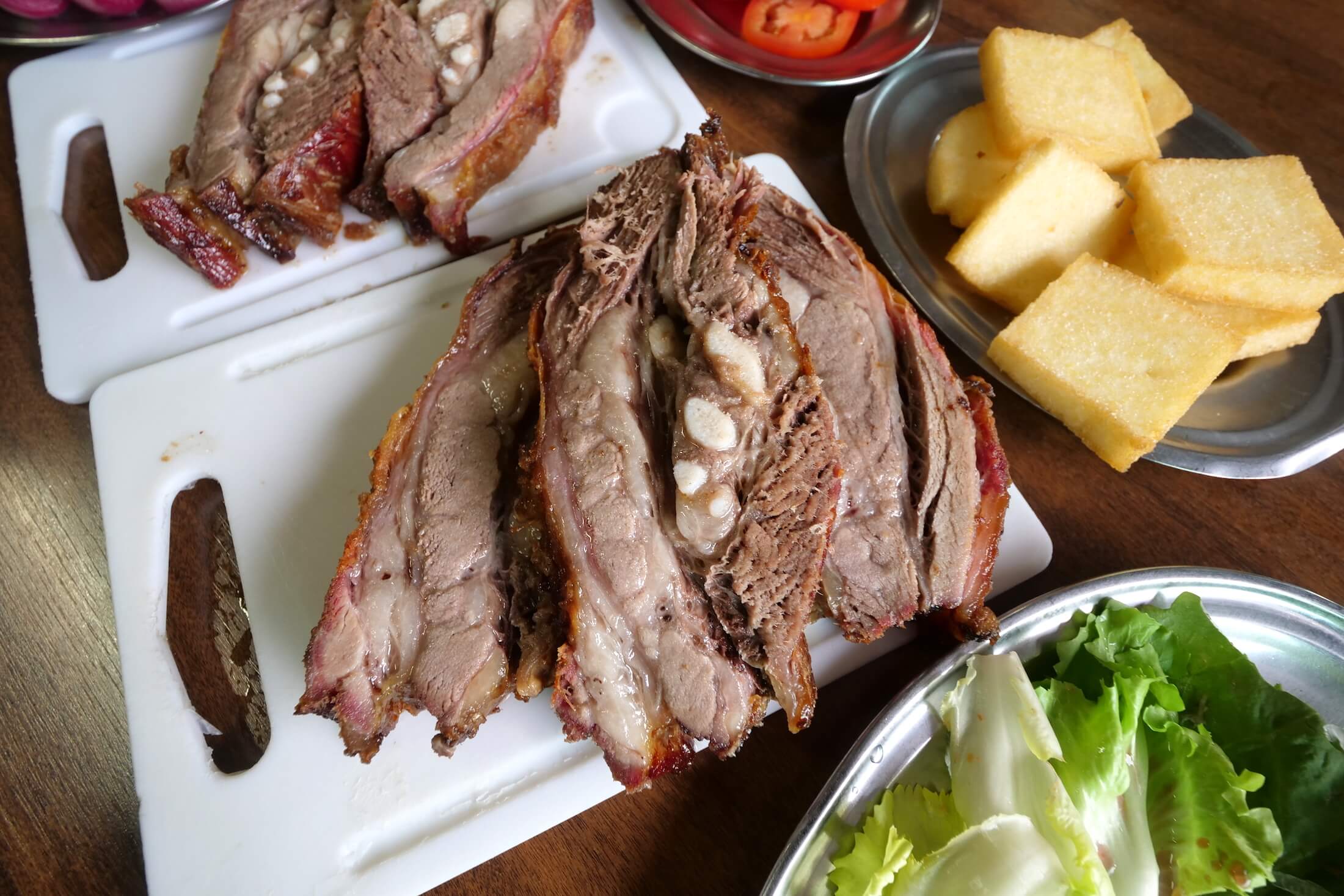 Brazilian Beef Cutting Machine
The ultra-tender beef shows its fall-apart consistency as it is nearly tearing in half just moving from the triple-decker grilling area to the cutter.
The machine the owner uses to cut through the beef ribs is incredible – I am sure I've never seen a carpenter's jigsaw in use to prepare food.
Cutting ribs in his own special style is clearly something that this chef enjoys to the maximum. Only here can you notice him smiling as he works, he really is an amazing and hard-working man.
Just look at the photo above to see how clean those slices can be!*
The Rib-Saw
Obviously comfortable with the constantly moving blade, the chef wastes no time right here.
With one hand bare, and just a small knife in the other, he quickly and expertly navigates 15-20kg sides of beef ribs with his rib-saw.
Sliding against the vertically spinning blade, smoothly slicing through the outer layers of fat, tendons, and the 2-3 inch thick giant rib bones as if they were butter.
Selecting, Sliding, and Dividing
With ease he selects, slides, and divides the moving sides of meat to and from the saw blade, and then onto a nearby scale.
The measurements are not going to be exact of course, but they'll weigh each section exactly (usually about 20oz (around 1kg for each plate of these beef ribs)) – feel free to ask for custom sections.
They charge you for the Brazilian beef by weight, and you can ask for smaller cuts of course… but wait. Why would you ever ask for a smaller cut?
Let's get into the meal!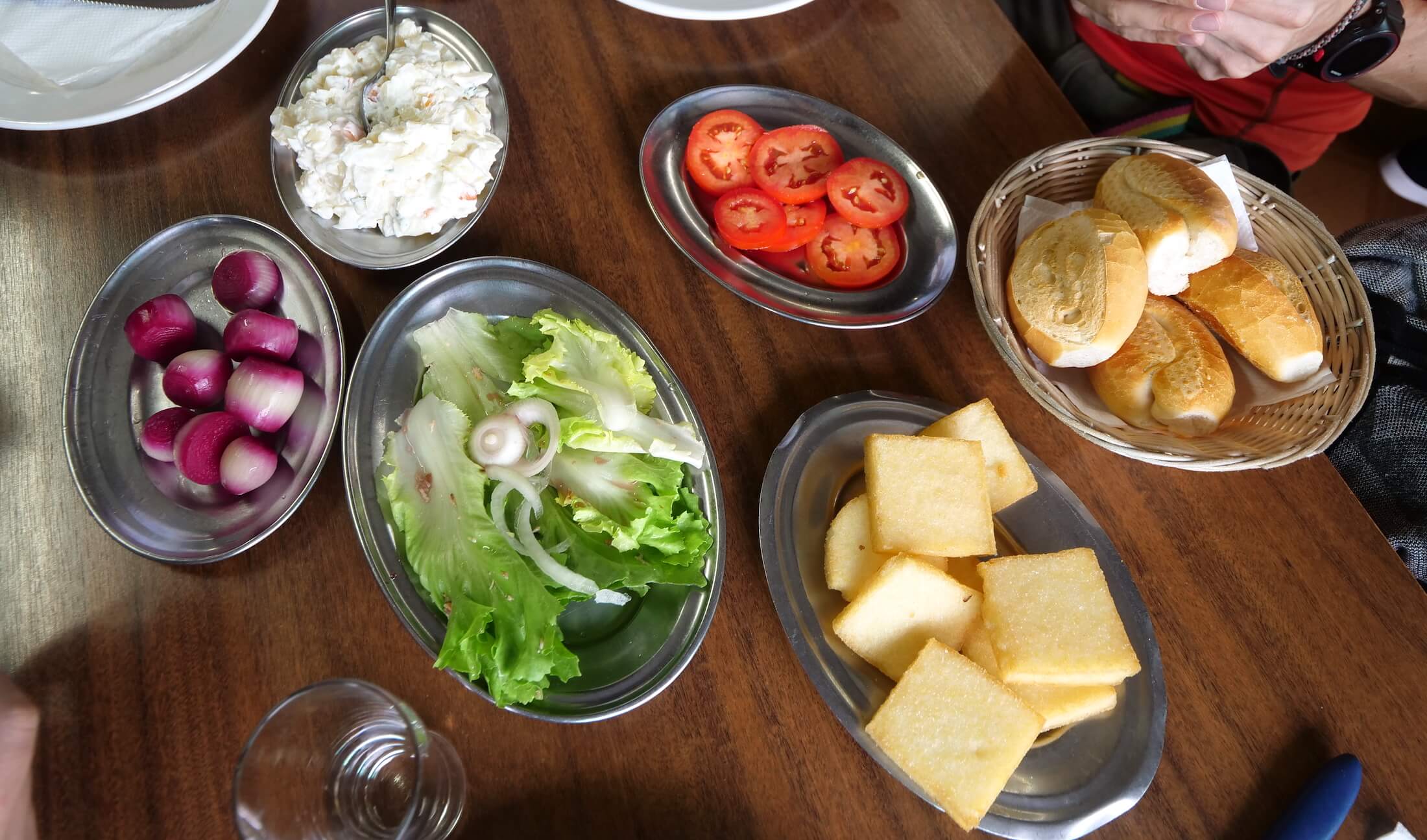 "Bottomless Lunch"
When you stand in front of a chef who is this in love with his job, throwing around this incredible supply of juicing meats, its all too easy to want every piece you see.
Besides the meat (and drinks), every other charge is on a per-head basis – it is R9$ per person, which gets you any and all of the side dishes you choose.*
The prices for the different cuts of beef are on the wall behind the table saw, so just pick a few slices (maybe some very quick mental math), and then run to follow your ribs.
*See other great local restaurants to visit on your trip to Brazil using these links to our other articles (Rio de Janeiro), and (Salvador).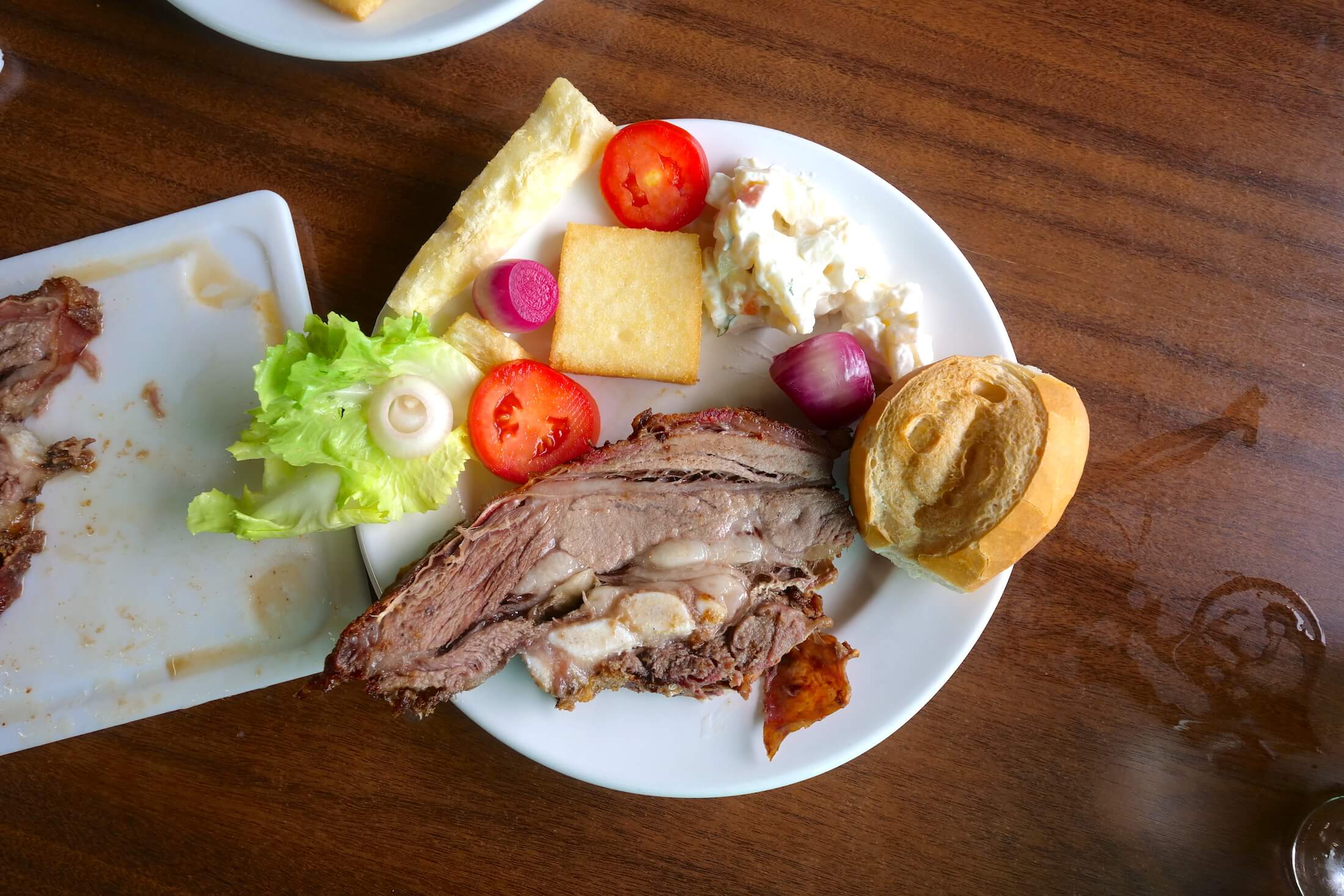 Buffet-Style, but Served to Your Table
The waiters are bringing food around to each table, but there's a difference at Costelão do Gaúcho (as well as many meat restaurants we visited during our time here). Almost like a buffet, you can order each included item as many times as you want.
I absolutely love this serving style – it is just the ultimate in comfort when you can order each batch of whatever it is they are serving, and always have it fresh, without having to ever get up from your table.
The main course of meat, all those huge ribs, in the comfort of such an unhurried atmosphere – this is a great place to eat – I am getting hungry just remembering it now.
Some Sides
A thick and crusty bread comes first, and then a few cool plates of various vegetables. The veggies have a deliciously sour vinegar dressing, and these go well with another plate of sliced beets.
Make up your plate as you wish, taking a few bites of everything on the table, coming back for more of whatever you like the most.
Staples of the Americas
You have a choice of two starches, the first one polenta, and the second manioc. The sticks of deep-fried polenta are thick (this is a local favorite mix which contains corn flour), and these are great for dipping in a few various sauces.
Finally, the salty but delicious manioc, a starch very similar in consistency to a potato. Slightly more texture though than a potato, inside each bite you can feel the strands of the fibrous interior. The color is a beautiful gold, and ever so slightly translucent in appearance.
This food, along with corn, are the basic staples of the entire super-continent of the Americas.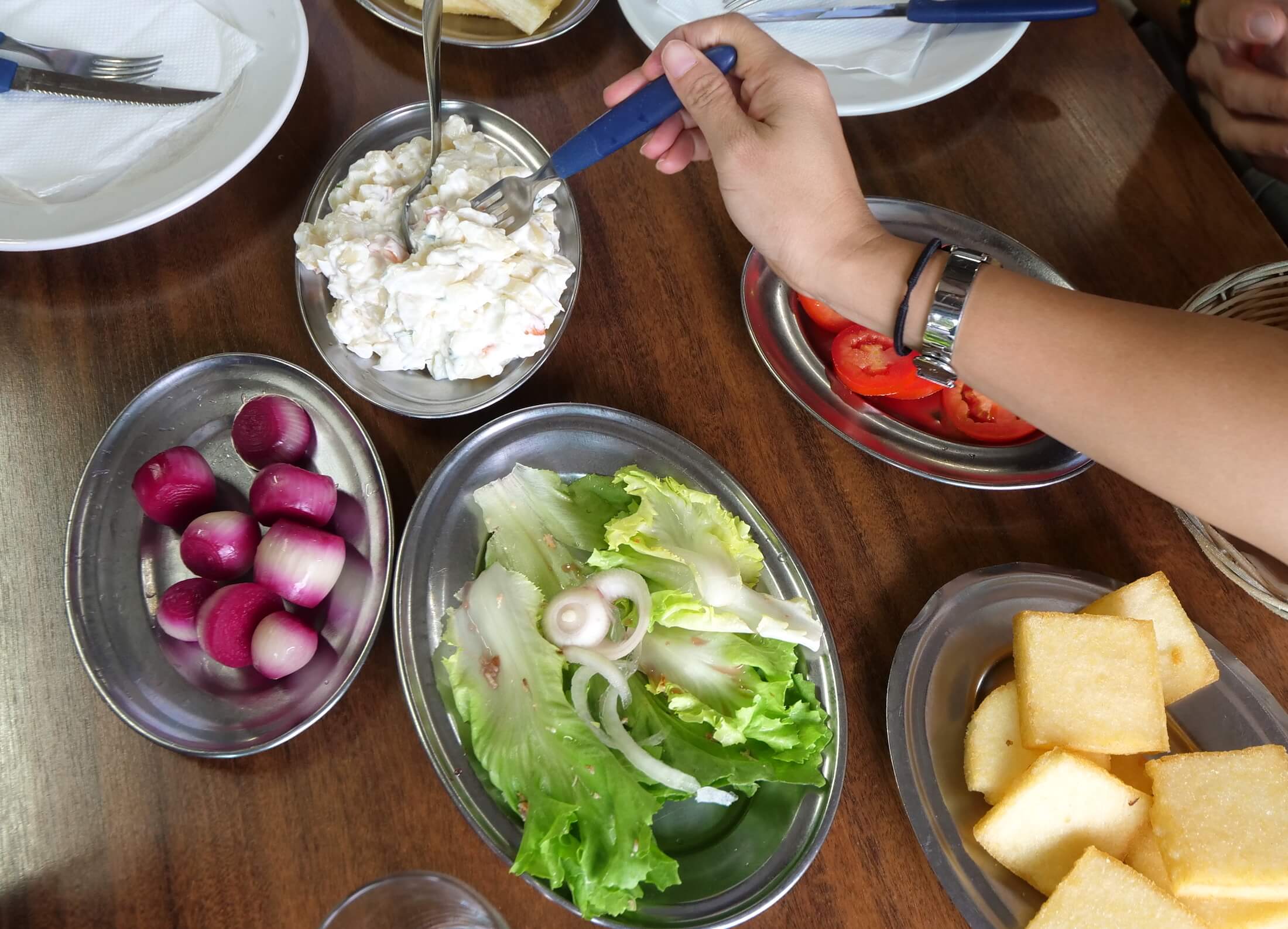 Personal Favorite – Incredible Onions
My favorite non-meat item though, was probably this plate of green and purple entire shallots (green, with a purple tinge around the outside). The insides of these onions is so soft, making me think that the chef is steaming them ever so slightly, but the crispy outermost layer makes me think that they're also frying them very quickly before serving.
These onions are glorious, and we needed several refills on this plate throughout our meal.
Note: The side dishes may vary from day to day, but it will always be a full and well-rounded set of sides to go with your meal. Get your vegetables here, as the main meals tend to center around meat, meat, and more meat when you are in Brazil.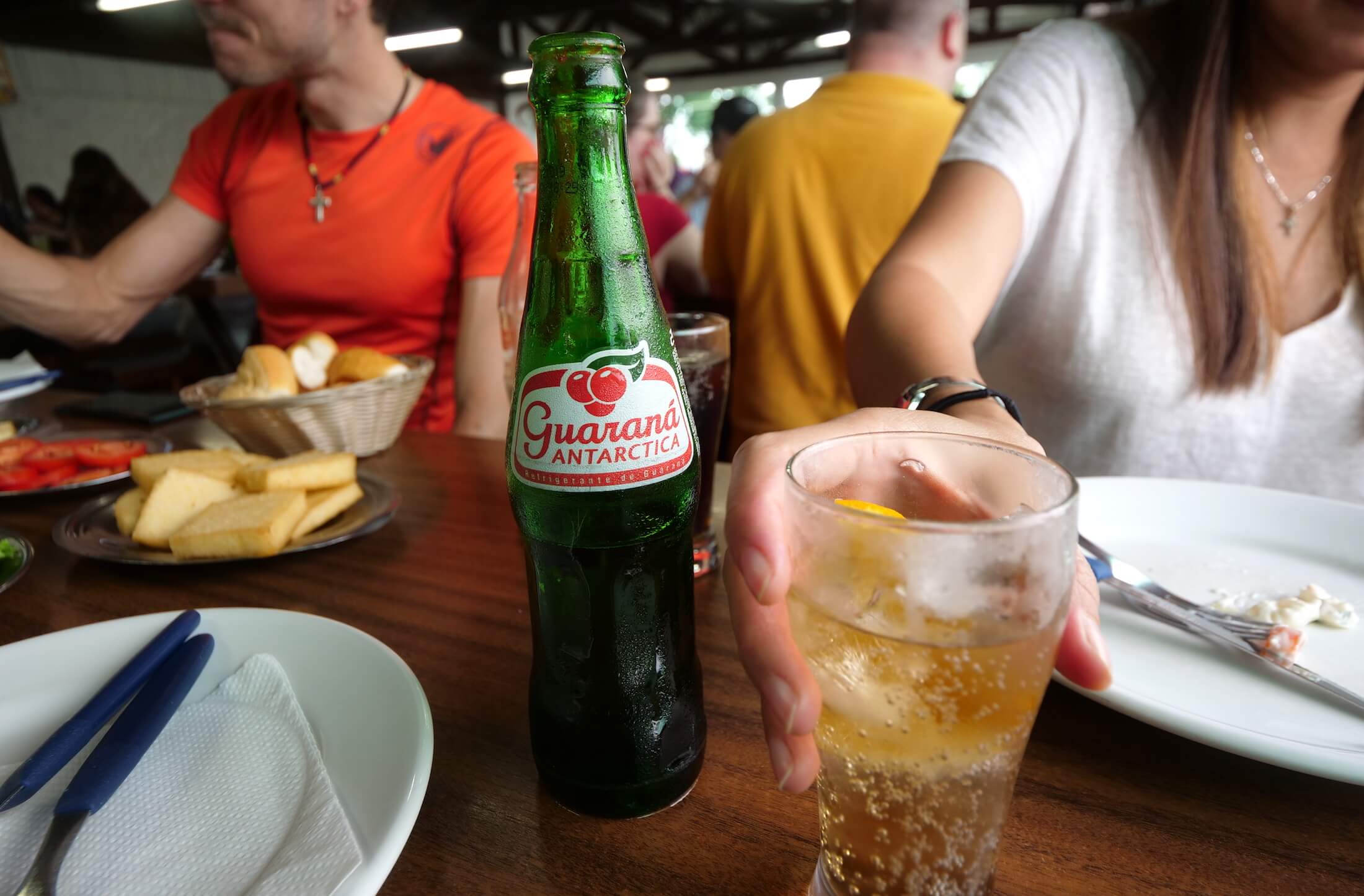 Restaurant Notes
The atmosphere in Costelão do Gaúcho is wonderfully laid-back, you can sit for hours on a weekend morning and enjoy a few drinks, order appetizers, and finally make your way to the meat counters in front.
Those Beef Ribs are the prize, the main menu item of the restaurant, and they are clearly the owner's pride and joy. He pours his love into these ribs, with technique and a resulting delicious flavor that he has been mastering for over 40 years. Incredible.
This amazing chef (with 40 years experience just grilling meats!) blessed us with this meal, and when we were asking to take some photos with him he said, 'please, we are busy enough already, you can take a few photos, but please don't post them.'
Visit Costelão do Gaúcho for an amazing meal of Brazilian beef ribs, trusting that you are in good hands for the entire time you're here.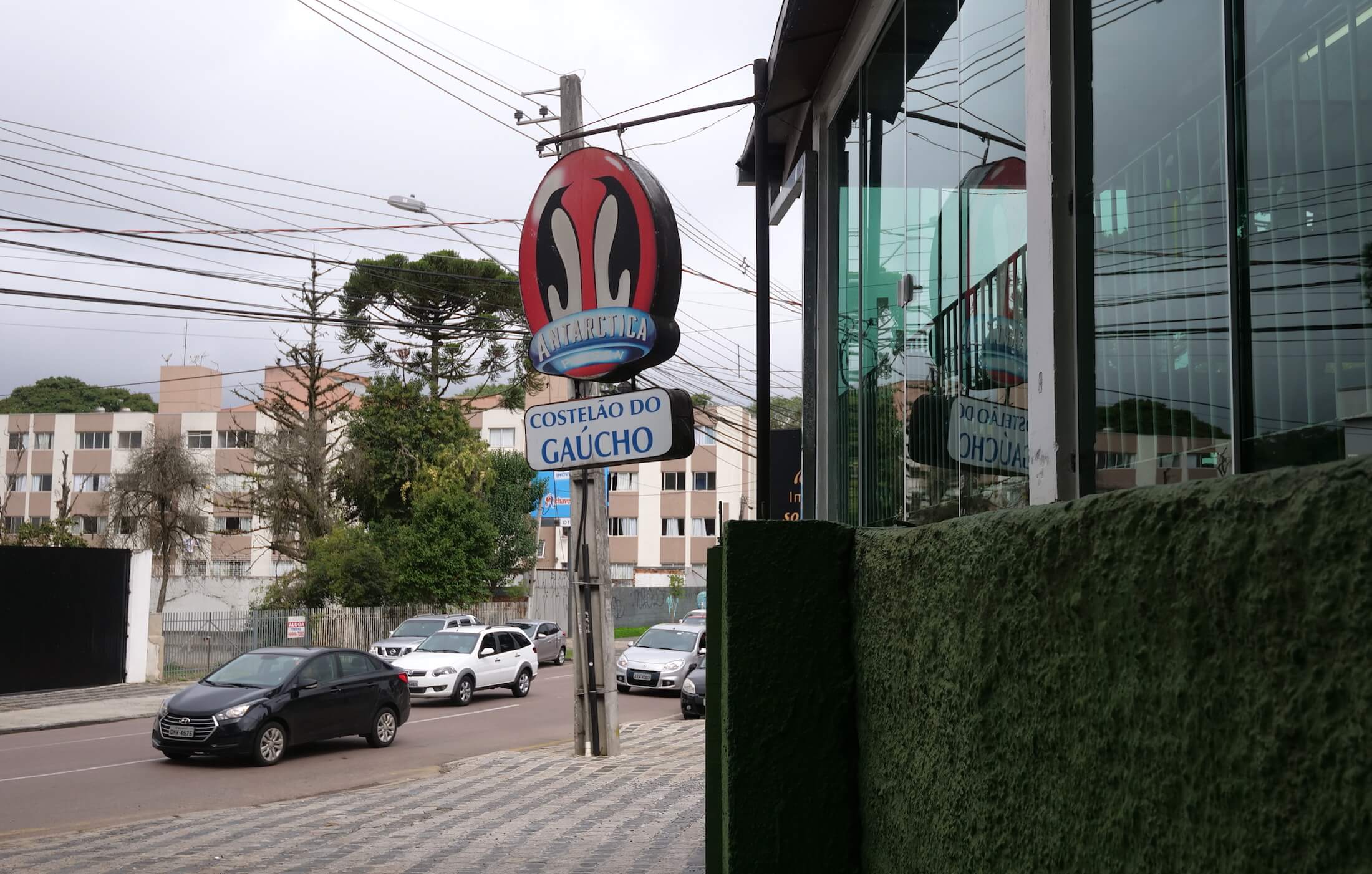 Name: Costelaão Do Gaúcho
Location: Google Maps (link here)
Hours: 11am – 11pm, Monday through Saturday, and 11am – 4pm on Sunday.
Price: The staff will weigh each piece of meat as it is cut from the giant portions of ribs, but expect to pay around R$30 per person (prices of meat are done by individual piece, but all other items can refill for free).
Get exclusive updates
Enter your email and I'll send you the best travel food content.