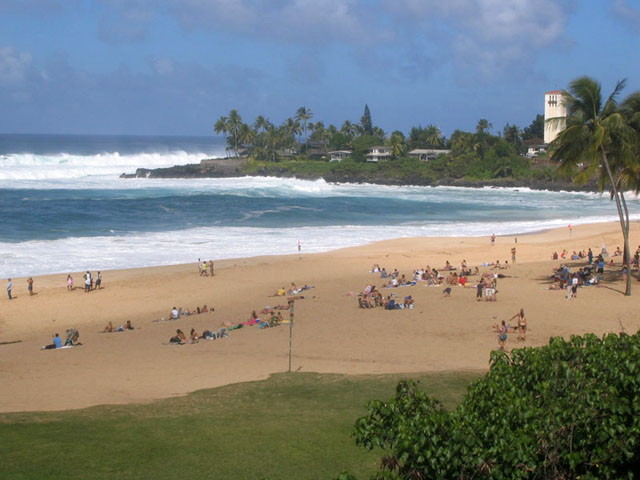 The natural beauty is enough to entice anyone to Oahu's shores.
Combine it with the luxury of Waikiki hotels, ideal weather, and a buzzing collection of cities worth exploring, and you've got all the makings of a perfect vacation.
But what gives Hawaii its character that is so often mentioned?
The Islands celebrate a rich cultural heritage that is evident the second you step off of the plane. When visiting Oahu, getting a taste of island life is essential, and there is no better way to do so than by attending a luau!
With the music, food, heat, dance, clothing, and the atmosphere, you'll acclimate yourself quickly to the Aloha spirit that is celebrated worldwide. Here are a few of the more famous ones that you can attend when visiting, so that you can return home with the Hula perfected!
Get exclusive updates
Enter your email and I'll send you the best travel food content.
Polynesian Cultural Center
Raved about by locals and tourists alike for its authenticity, the Ali'i Luau at the Polynesian Cultural Center promises a full evening of food, dance, and music.
You'll taste freshly cooked Pua (Pig in Hawaiian), as well as other authentic Polynesian and Hawaiian dishes, all while watching traditional hula dancing set to beautiful music and surrounded by palm trees and lit torches.
Germaine's Luau
Closer to Waikiki and Honolulu, but still distant enough to maintain a less-touristic feel is Germaine's Luau. The luau has been going since the '70s, and shows no signs of letting up. Buffet style eating will let you sample a number of different dishes. Make sure you head back for dessert before the start of the show, which features many different Pacific Island dances, including the Slap Dance, which comes all the way from Samoa.
Paradise Cove Luau
For a luau that features some very hands on elements, turn to Paradise Cove Luau for an evening of fun. With arts, crafts and games available, it's perfect for young children, while moments like the "Shower of Flowers" can contribute to a romantic atmosphere you and that special someone can appreciate. When you're handed your Mai Tai upon arrival, you'll know you've found the right place!
Taste, feel, and hear some of the many elements that make Hawaii special at an authentic island luau! You and your companions won't regret it!
About the Author
This guest post was written by Leslie. Obsessed with new adventures in new places, great food and good company, she describes herself as a simple girl from a big city looking to assert her imaginative vision against the creatures of the common place, in hopes of finding something extraordinary in the process.
Photo credit #1 – daryl_mitchell, photo credit #2 – markjms, photo credit #3 – cryoborg
Get exclusive updates
Enter your email and I'll send you the best travel food content.