I landed in the semi chaotic and slightly overwhelming, sprawling capital city of Sumatra, Medan. The streets were loaded with hungry motorists, racing for an edge over their competition. Hawkers hustled for the next Rupiah, eating portions of rice along the way, yelling their product for the street to hear. On my first night I met nearly 20 locals who were all extremely friendly, talkative, and loved to help in any sort of way. It was from this moment that I discovered the warmth and hospitality of Indonesians that was to come.
The next day my body was rattling around like dice in a cup in a mini bus to the village of Bukit Lawang, in search of the Orangutan rehabilitation forest. I signed up for a 2 day trek through the jungle, which included sliding through jungle thickets, up and down mud logged hills, and scrambling over the roots of giant trees and vines. It didn't take more than an hour to spot our first orangutan, basking in the morning sunshine in her nest with her offspring. A few minutes later, the tables turned and the mother and child were hastily swinging from tree to tree, avoiding an aggressive male on the prowl. Orangutans swinging on the vines or as the guides called them "jungle taxis," was a rushing sight.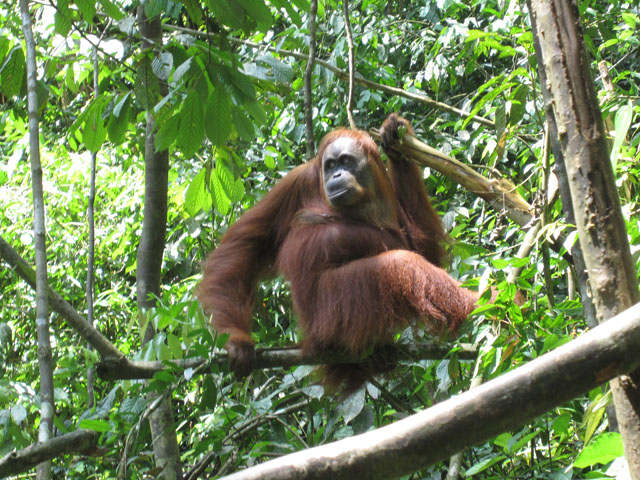 Get exclusive updates
Enter your email and I'll send you the best travel food content.
Moving on I visited Danau Lake Toba, one of the largest and deepest volcanic lakes in the world. The town of Tuktuk on the shores of the Samosir Peninsula on Lake Toba was a quiet, ultra relaxing village, sure to inspire even the most amateur poet. Calm warm waters, sharply cutting into green volcano edges, slowly paddling fishermen, and flickering sunsets, all added to the scenic atmosphere. I could have spent a month here, pondering ideas, and writing my thoughts.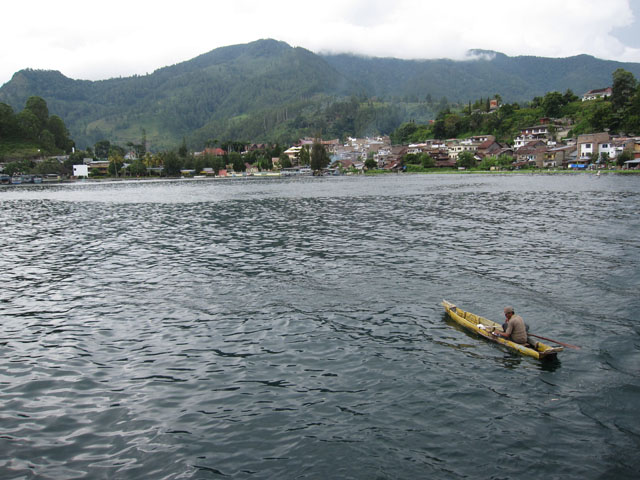 Nine days in Sumatra and it was time to move on to the next island, Java. Though in that time I barely scratched the surface of endless possibilities on Sumatra let alone the Indonesian archipelago, I dove from the appetizer to the main dish with some incredible experiences. I would love to encourage you to travel to Indonesia as well as other countries around the globe. Sumatra is an incredible island with amazing activities, adventures, flavorful food, and friendly people.
Get exclusive updates
Enter your email and I'll send you the best travel food content.