I spent 2 enjoyable months in Manila doing things like volunteering in Payatas, jogging through chaotic side streets, eating peculiar fried and boiled edible items, and making ultra spontaneous decisions. 
Though Manila is not the cleanest or nicest looking city in Asia, it has a unique atmospheric buzz and presents amazing opportunities of adventure and submersion.  Here is a list of 16 things to do in Manila that will always be a Thrilla.
1. Spanish Old Town (Intramuros)
The colonial Spanish walled in area of Intramuros is an interesting place to walk around and explore. Churches and schools built with complete Spanish influence make it hard to believe you are still on an Asian island.
Horse drawn carriages with guides are available for small fees (probably around $3) to take you around and show you the main and important sites. However, the thick surrounding walls make Intramuros a friendly walking environment as rowdy traffic roars outside. Visiting this area is one of the top things to do in Manila.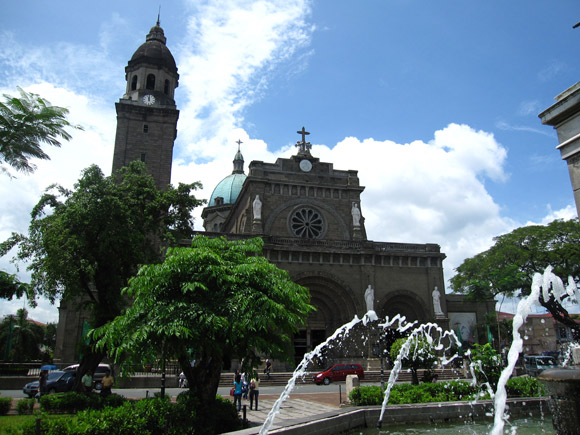 2. Binondo: The World's First Chinatown
Strolling through various Chinatown's around the world from Yaowarat in Bangkok to Chinatown in Buenos Aires, is always a delicious culinary expedition.
The world's first Chinatown also known as Binondo in Manila is no different. It's an exquisite place to stimulate your senses. Walking the cluttered streets are particularly interesting with hundreds of people going about business, napping, and chowing down great things.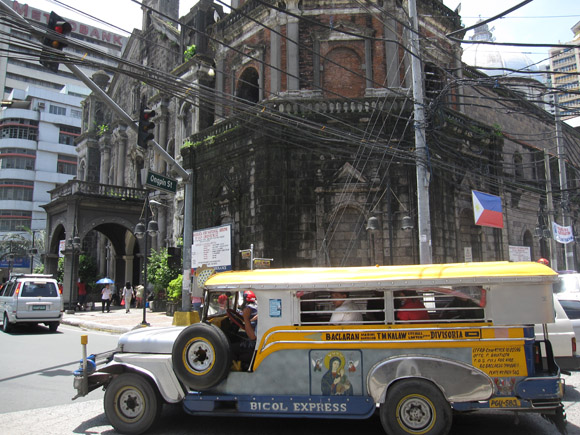 Eating Recommendations:
Ho-Land Bakery: purchase a few Chinese Filipino baked treats
Dong Bei Dumpling: Serves incredible dumplings and fresh noodle soups
Wai Ying Fastfood: Stunner dim sum and other Chinese foods
Many Restaurants: the notorious Soup Number 5: Discover the aphrodisiac soup that remains mysterious (see for yourself)
3. Get in Touch with GK
Gawad Kalinga known as GK, is an organization that provides homes for the poorest of the poor with aim to create sustainable villages with safe environments. GK has numerous volunteering opportunities, or just opportunities to visit some of the development sites around Manila and chat with some amazing folks.
You can get in touch with Gawad Kalinga on their website, it's one of the best things to do in Manila!
Get exclusive updates
Enter your email and I'll send you the best travel food content.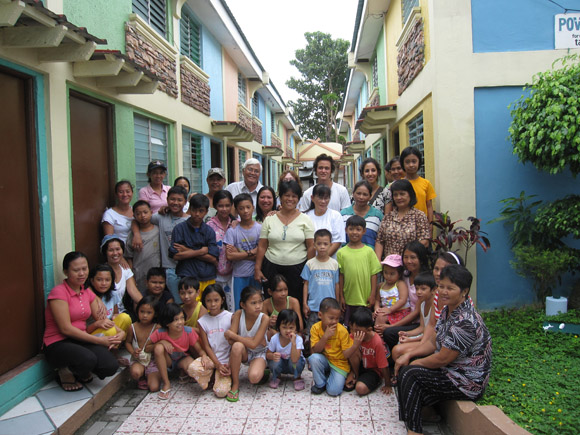 4. Quiapo Church and Market
In and around the Quiapo Church in Manila, is a wonderful place to see Manila's finest trinquets and a chance to scan a storm of bizzare inhabitants. On Friday, the area is buzzing with people lighting candles, fortune tellers contemplating lives, and vendors trying to sell junky items.
Walking around the church and under the highway is the sprawling Quiapo Market where infinite shopping options are to be discovered.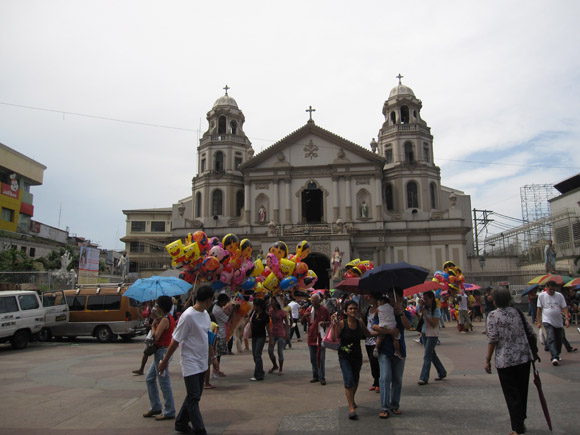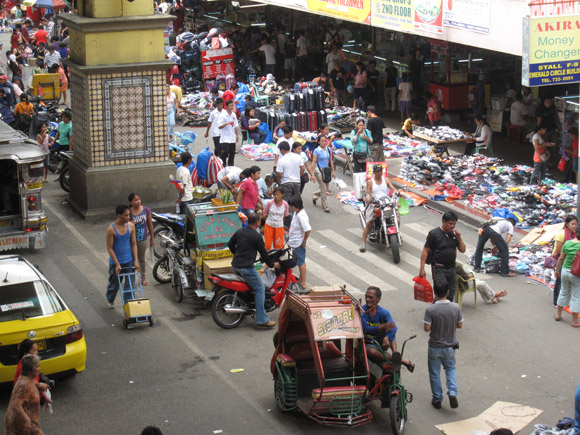 5. Manila Bay Waterfront
A decent place to see the sunset over Manila Bay or to let the kids run around, is directly outside the avoidable Mall of Asia. The huge crowds may be discouraging, but the sunset and ice cream carts with their tunes are always worth it.
There are lots of good hotels around Manila Bay like Hotel H2O Manila among many others.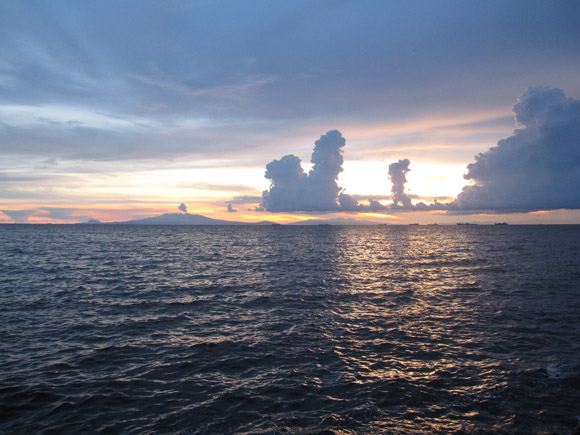 6. Seafood Dampa
If you care about attempting to finish buffets (like I do), or are just passionate about the utmost in fresh food from the sea, Manila's Dampa Seafood extravaganza is a gig you will never want to miss. Seafood Dampa works like this: At the market, purchase kilos and kilos of seafood from the extensive catch selection, walk it over to the next door restaurant, and have them transform everything into a tasty art form of your liking.
Some of the delicious dishes include, cheesy mussels, stir fried prawns, chili crab, and ginger fish. Eating a good seafood dampa is one of my favorite things to do in Manila!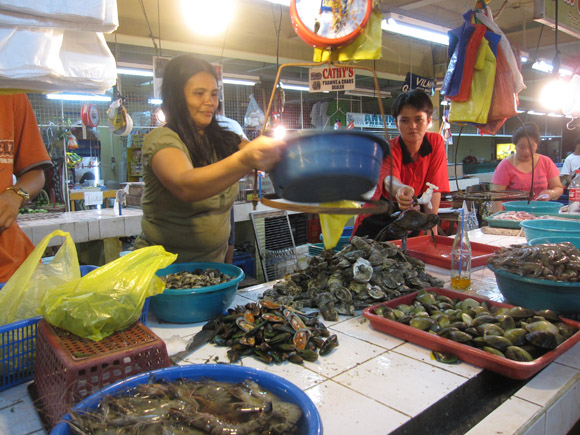 Recommendation: There are a number of Dampa Seafood markets but the greatest one I went to was in Pasay City near Manila Bay called Seaside Dampa.
Location: Diosdado Macapagal Blvd., Pasay City, near Manila Bay and close to Mall of Asia
7. Filipino Karaoke
It is without doubt that most Filipino's love to sing and it seems that all of them can sing quite well. The widely popular karaoke booths are outfitted with high tech sound systems and there's nothing like a little evening sing-off with a crowd of friendly Filipino's.  In fact, Karaoke makes one to believe that singing is not actually all that difficult and can act to really boost the self esteem.
8. Jog Through Manila
Though jogging in Manila sometimes feels like you are smoking a pack of cigarettes, it is a greatly beneficial experience. The observations you will make from the side neighborhoods and side streets while breezing through at an unobtrusive speed will surely enrich your life. Jogging is one of the more rewarding things to do in Manila!
9. Jolly Jeep
If you find yourself in the highly business oriented and yuppie community of Makati City, pay a rewarding visit to a Jolly Jeep.  Jolly Jeep's are the street food stalls in Makati City that resemble parked jeeps and serve greasy Filipino foods from plastic bag wrapped bowls.  Filipino specialties like bicol express, pork adobo, and pork carbona are sure bets.
10. Hang Out in Payatas
If you want to see a pig being slaughtered and squealing on the side of the road or see homemade pushcarts and motorcycle devices that should never work, hang out in Payatas. The cities largest dump is located here and most of the humans struggle to eek out survival.  Payatas is a real reminder of how we should stop complaining and be thankful for what we have.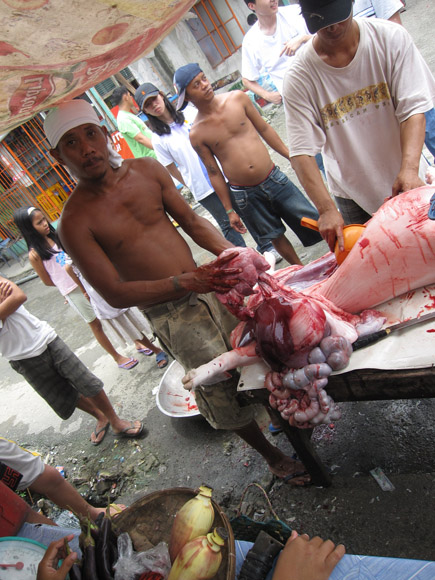 11. Cockpit
A cockfight in Manila, though may be considered brutal by some, is one of the more interesting things to do in Manila. The men in the bleachers shout at the top of their lungs and blurt their gambles for their choice rooster.
The premises then goes silent and the fight begins. The roosters fight till death do them part to cheers and then shrieks of the men who lucked out. Money rolled into tight balls is angrily thrown to collectors from the not so lucky's. There are various cockpits around Manila to check out and maybe win a few pesos on the fiercest rooster.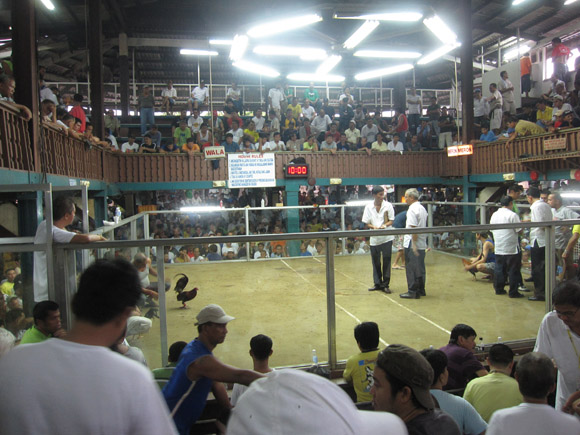 12. Nightlife
From greasy midgets boxing each other to hard thumping electro mixed nightclubs, Manila is full of a vibrant community of party attenders.  There are also countless neighborhood restaurants serving San Miguel (local beer) and Sisig (fried pig's face) till the wee wee hours of sunshine.
13. Balut /1 Day Old Fried Chicken
Balut is one of those can't miss bizarre food opportunities that is rampant throughout Manila and which some love as others despise. Search for a styrofoam chest with "BALUT," written on the side. Crack the egg, drink the soup, eat the egg white, and feast on the fetus with 5 Steps to Eating Balut. You simply can't go to Manila without putting a few of these precious eggs into your gastronomic system.
If you are on the go, grab yourself a brightly orange colored, and triple deep fried, One day old fried chicken too!  They are sure to beat out all KFC similar competition. Poke'em with a stick, dip'em in vinaigrette, and crunch them down. 1 day olds are found all over the streets and even sometimes in the Metro stations.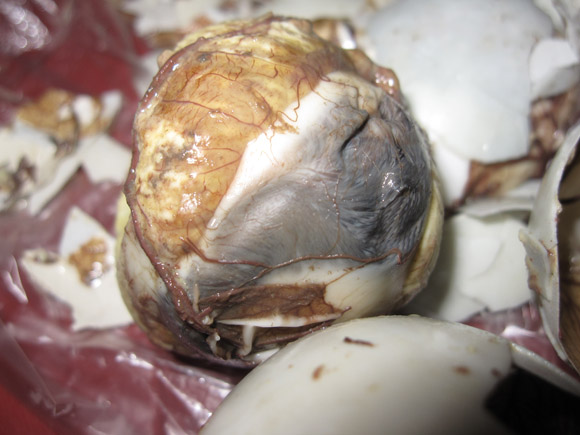 14. Ride Around on a Jeepney
Rustic WWII Jeeps are the most affordable and entertaining transportation system in Manila. The drivers hurl through traffic with jerks and stops, pretending there are no passengers in the back. The greatest part of the adventure is that when sitting in a Jeepney crammed with people, it is impossible to look out the window and determine where you are or where you are going.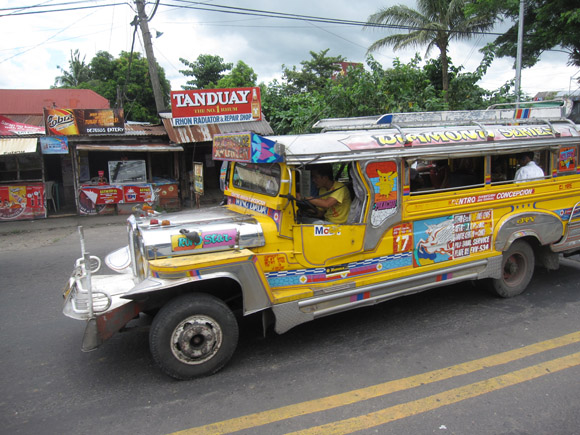 15. Tagaytay: World's Smallest Active Volcano
Mt. Taal is located about 2-3 hours away from Manila close to a town called Tagaytay and is considered the world's smallest active volcano. Upon arrival it is necessary to hop on a boat and cross the lake to the volcano island.
Hiking to the top takes less than 1 hour and the view with the fresh air is marvelous.  I know this is not exactly in Manila, but after the rest of these activities, a decent day trip from Manila with a small to medium sized group and fresh air is a welcome relief.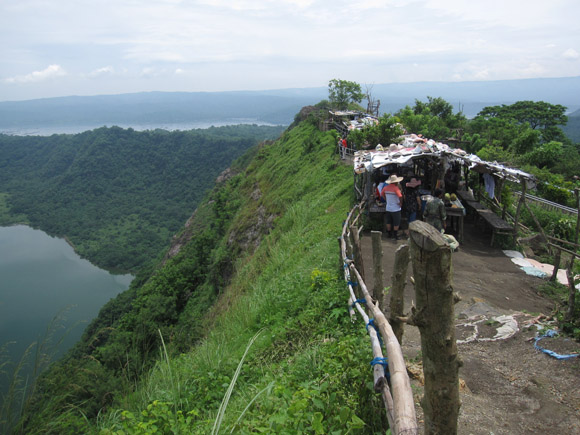 16. Browse a Local Filipino Market
Pyramids of naked chicken heads, piles of pig snouts, messes of fish, weird bakes goods, colorful coconut deserts, ancient looking candies, bite sized dried fish, rice everything, assorted sausages, and all kinds of tropical fruit and vegetables are to enjoy in a local Manila market.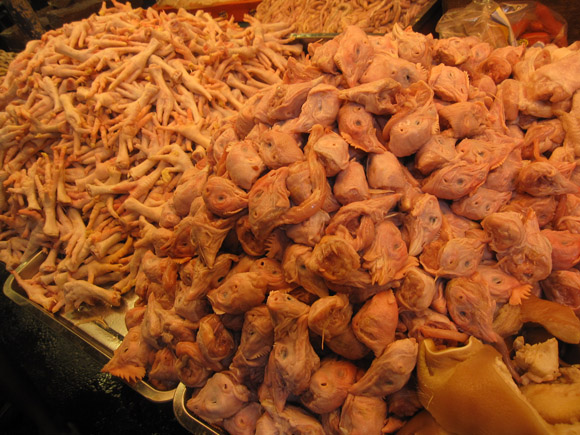 Manila is a massive city in the Philippines with all kinds of things to do, see, and experience. If you take the time to visit Manila, you will be embraced by a friendly culture and all kinds of entertainment possibilities! Thanks for checking out this list of things to do in Manila!
Are you looking for a good hotel when you're in Manila? Click here to see lots of accommodation options.
Get exclusive updates
Enter your email and I'll send you the best travel food content.