Thank you for watching!
(If you can't see the video, click here to watch the clip on Youtube)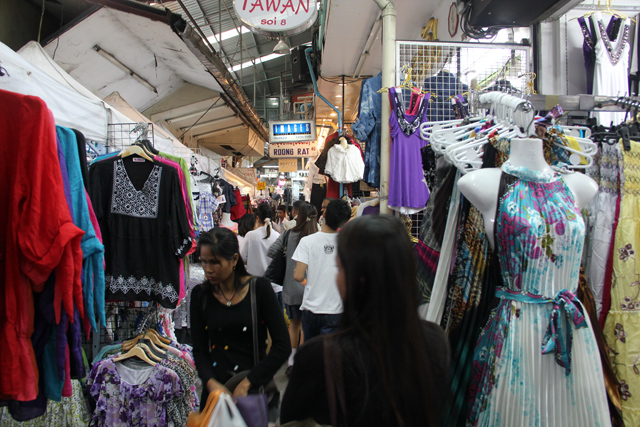 Bangkok is packed full of markets.
In fact, along with eating, one of the most popular things to do in Bangkok is go on a wild street shopping spree.
To be honest, I'm not much of a shopper, unless it's at a food market, but today I'm going to take you on a short tour of Bangkok's Pratunam Market.
Pratunam Market is one of the busiest markets in town, supplying clothes and trinkets in bulk.
People from around the world go to the market to purchase wholesale bundles of textiles and the latest fashion accessories to bring back to their home countries and re-sell.
Enjoy the video!