1. Decorated Taxi
Unlike last year, when I was able to eat exclusively vegetarian for the entire festival, this year I simply had too many things going on to commit to the 9 day challenge.
However, I was able to get out a few times in Bangkok's Chinatown to take some photos, two videos that you may have already seen, and to eat some vegetarian Thai food.
Here are 20 of my favorite photos from Thailand's Vegetarian Festival 2012. Most of them are from exploring the temple near on the banks of the river.
Get exclusive updates
Enter your email and I'll send you the best travel food content.
2. Steamed Snacks
3. Monk on the Street
4. Chinese Temple in Chinatown, Bangkok
5. Inside Chinese Temple
6. Vegetarian Restaurant in Chinatown
7. Dishing Up Bean Curd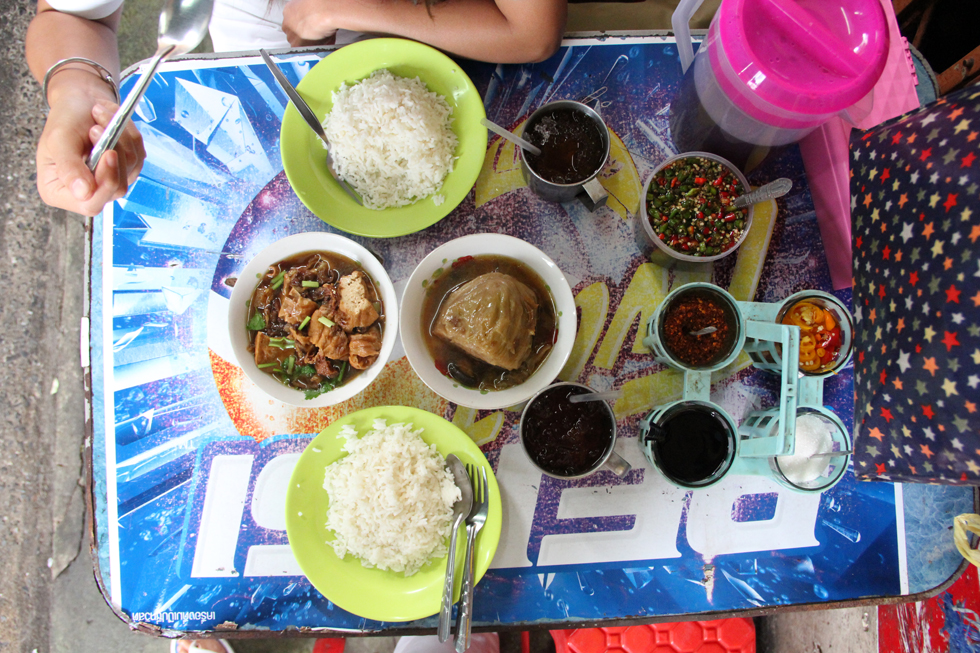 8. Vegetarian Meal
9. Giant Torches
10. Lighting Candles
11. Temple Workers
12. Crew Member
13. Lighting Incense
14. Candles and Lady
15. Setting Up Torches
16. Cleaning Out the Incense
17. Fried Dumpling Stall
18. Fried Dumpling
19. Pounding Peanut Candy
20. Stir Fried Tofu
The annual Thailand vegetarian festival is most famous in Phuket where you can see rituals of self-flagellation, but in Bangkok there are still some interesting (and less violent) festivities and food to eat.
If you missed the vegetarian festival videos watch them here!