Dry Chili Pan Mee
Location: Restoran Super Kitchen Chilly Pan Mee, on the outskirts of Kuala Lumpur, Malaysia
Address: Jalan PJU5/4, Dataran Sunway, Kota Damansara, 47800 Petaling Jaya, Selangor
Cost: 5.5 MYR (1.66 USD)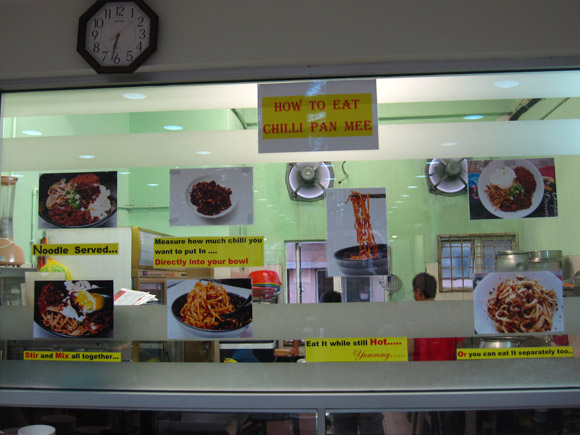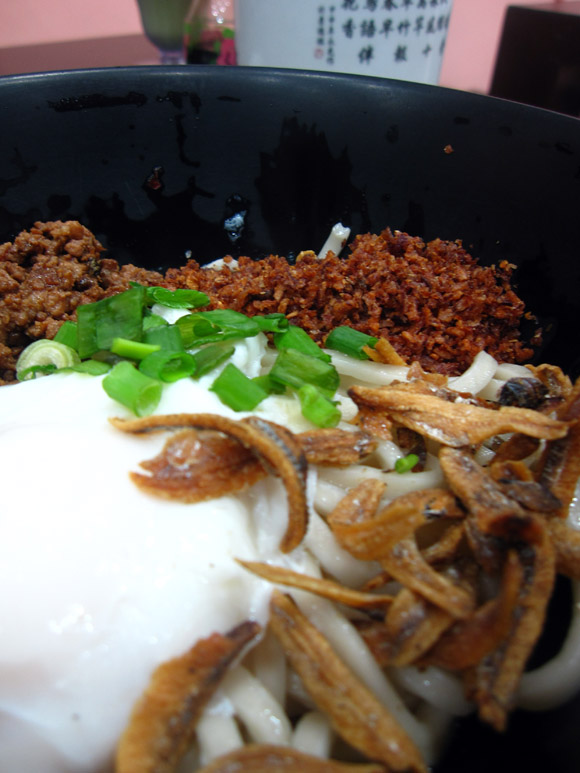 Get exclusive updates
Enter your email and I'll send you the best travel food content.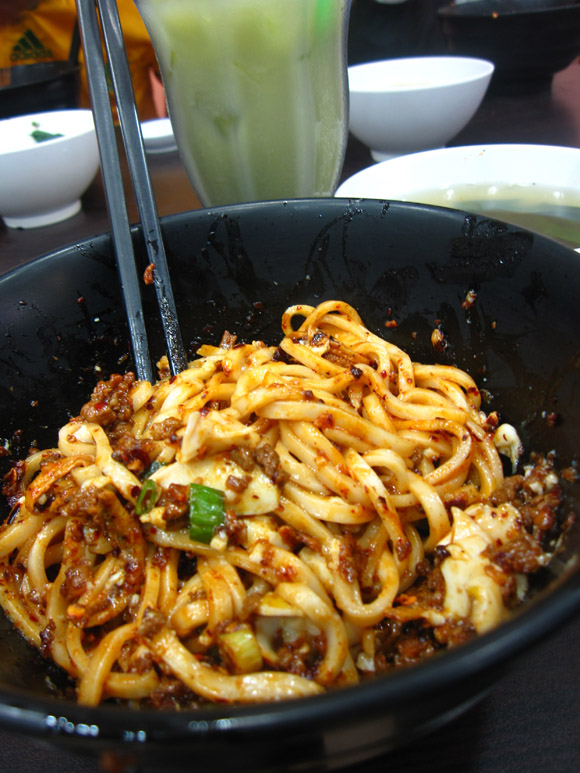 Chilly or Chili Pan Mee is yet another crazy Malaysian divine mixture or goodness that had me in disbelief entirely as I wolfed it down.  I'm going to go ahead and label it as Malaysian spaghetti.  The dish begins with a bed of thick and starchy freshly boiled pan mee noodles.  Atop the piping noodles, the creator adds a selection of condiments including some stir fried salty minced pork, a handful of crunchy anchovies, some fried garlic, a semi steamed egg, and fresh chopped green onions.
The chilly pan mee is brought from the kitchen with all the topping still seperated and it is up to the lucky culprit to mix it altogether, coating the noodles with the nectar of the ingredients. A large bowl of super delicious chili flake oil sauce which is mandatory to the dish is sitting on every table.  Do not hold back on the chili sauce, but instead add a heaping pile to the noodles for a spaghetti eating sensation that will burst with flavor in your mouth.
Migration Mark Rating: 7/10