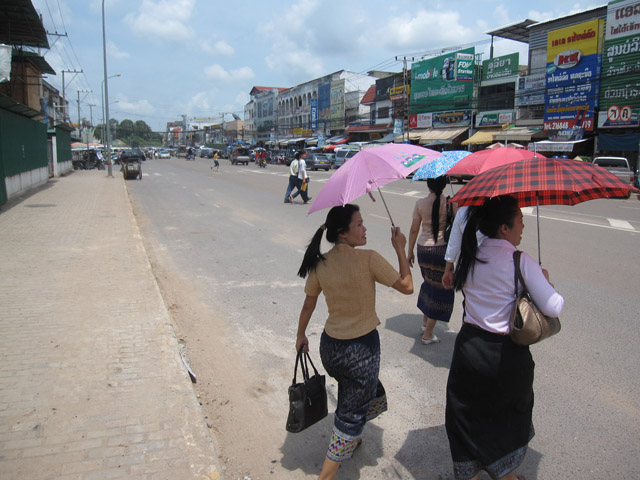 Other than people running to Vientiane to make a Thailand visa run there are also numerous valuable things to do in the capital of Laos including lessons on relaxationism.
Vientiane has to be one of the most relaxing capital cities in the world.  It seems that no one is in a hurry and barely anyone has a schedule set in concrete.  Everyone floats by, calmly laughing, slowly relaxing, and passionately enjoying life.  Obviously men carry on sporting the natural shirt vent super casually.
Vientiane can be a welcome relief as no one has to dive off roads to avoid traffic or hustle human hordes like in many other Asian capital cities.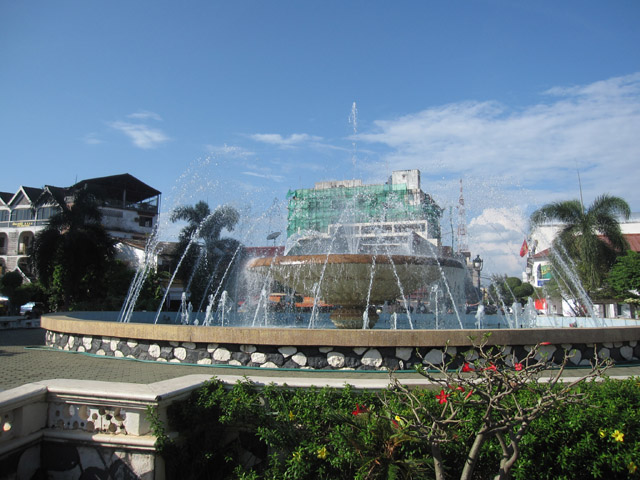 I stayed near the main fountain in Vientiane at the Saysouly guest house.  It was a quiet and decent place to stay with a fantastic veranda to relax and hang out on.  There are loads of other hostels and hotels to choose from in the vicinity of that area.
Get exclusive updates
Enter your email and I'll send you the best travel food content.
One can freely notice an abundance of temples in Vientiane.  Walk around town a little and you will stumble into some great sites like the Black Stupa, the Wat Si Saket with 6,840 Buddha images, and the Golden Temple.
No one can argue about the prime quality of the food in Vientiane.  The people of Laos pride themselves on their eats and do a fantastic job at satisfying.
The selection of food from the streets to the sit down restaurants serving fine French cuisine and Indian food are spectacular.  I would have to say my favorite foods in Vientiane are the Laos style baguette sandwiches and sticky rice dipped in any Laos specialties.
There is a small food evening market on a street close to the main drag of hostels.
I would highly recommend venturing to this food street to get things like spring rolls, sticky rice, grilled fish, chicken, Laos curries, and a host of other delights.  The market compares to the street food fantasy in Luang Prabang which is a little further North.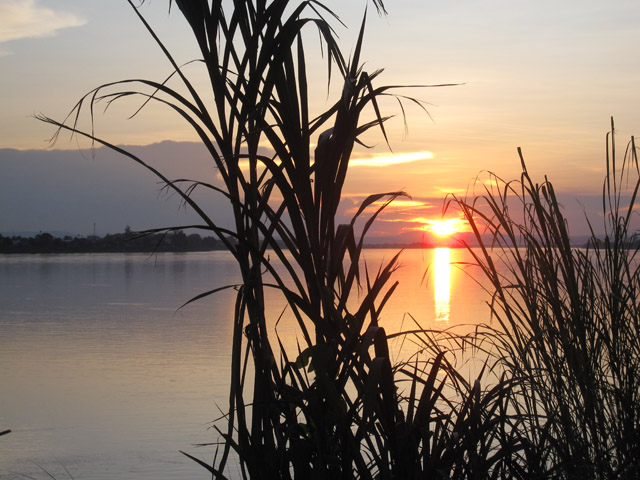 This is How You Relax In Vientiane:
At about 5 pm head to the banks of the Mekong River where there are eateries with red plastic chairs galore.
Grab a cold Beer Lao, a grilled to perfection salted fish, some fiery papaya salad (som tum), and a massive portion of sticky rice (Other edible options are available).
Observe the gorgeous sunset as it hovers over the tranquilly moving mighty Mekong River.
This is absolutely a mandatory thing to do in Vientiane, don't leave without it in your mind.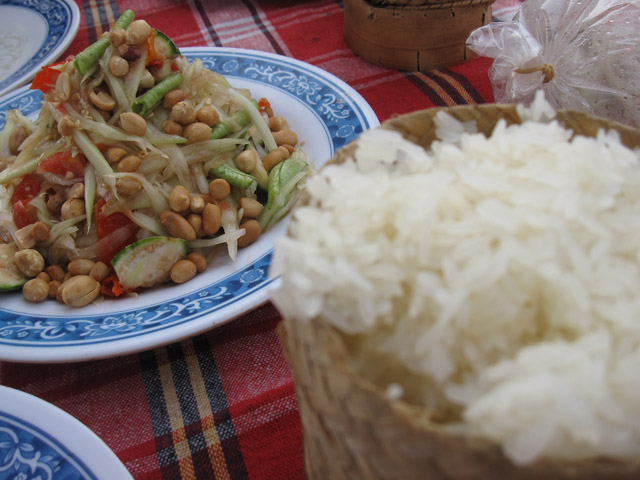 Even if you only have a day or two, there are some worthwhile options in Vientiane.  Whatever you do, make sure to enjoy yourself and let time creep by as you enjoy the company of others.
Get exclusive updates
Enter your email and I'll send you the best travel food content.