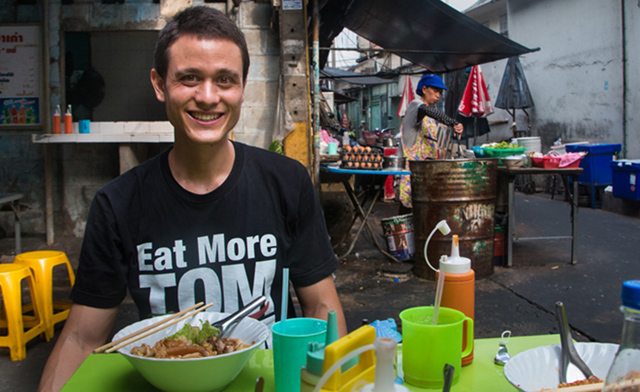 Just wanted to write a quick note, in case you haven't already seen this on Facebook or by e-mail.
Over the past few months, you might have seen me wearing the "Eat More Tom Yum" t-shirt in some videos on YouTube.
I tested out a bunch of shirts, and finally I decided to launch a campaign on Teespring.com (going on right now, but only for the next 6 days!!).
I'm thrilled to say we surpassed our initial goal of 100 t-shirts, but the deal is still on until May 26th, so you can still grab it while it's available.
What is Teespring?
Teespring.com is like a kickstarter, a crowdfunding platform for t-shirts.
The t-shirts are high quality 100% cotton American Apparel.
Teespring offers 100% customer satisfaction, so if you have any issues, no worries. Also, worldwide shipping, wherever you are.
So get your "Eat More Tom Yum" t-shirt now (limited time)
Thank you very much for your support,
– Mark Wiens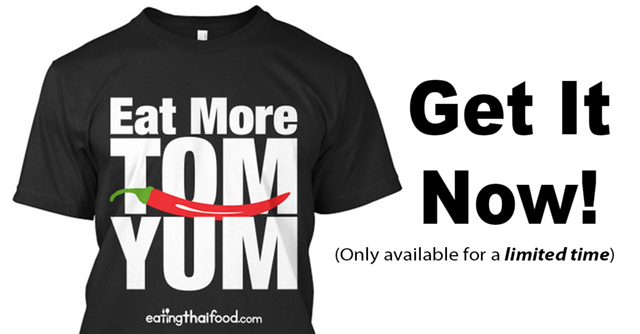 Get exclusive updates
Enter your email and I'll send you the best travel food content.