I forced the cab driver to stop on the side of Sheikh Zayed highway and strained my neck to a 90 degree angle with my back.
I had just landed in Dubai and I was trying to fathom the earth's tallest building, the Burj Khalifa Dubai.
The immensity of cranes dominating the skyline looked like flamingos on Lake Nakuru in Kenya. The tallest building shrimped all competitors and made everything else insignificant momentarily.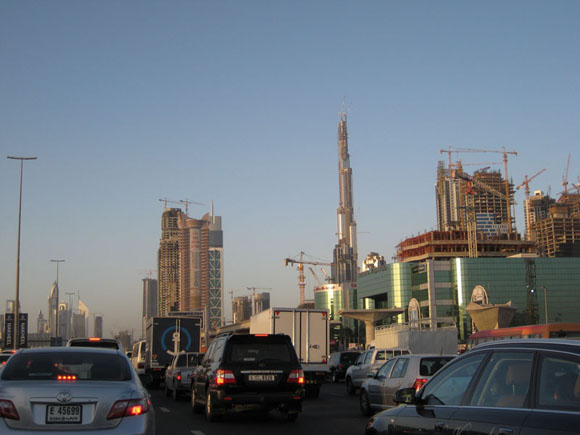 Transportation
Neither the Dodge Caravan nor the 100 cc family motorbike of Cambodia, are the family vehicles of choice, but rather the supercharged Range Rover or the Rolls Royce Phantom. 
BMW's and Benz's are about as common as blue jeans in America.  I couldn't count the number of times I had to throw my neck into an anti-chiropractic jerk to check out a custom Lamborghini or an Audi R8.
The bus system works if you are not in any sort of time constraint as it can take a while for the next bus to arrive.
Tip: The bus stops are chilled to 65 degrees if you need a short break from attempting to unwisely walk through Dubai like myself.
My great idea of walking through Dubai proved to be a challenge when the heat soared to 120 degrees and the suns rays offered zero mercy. With the supply of oil, a cab ride will not set you back all that much and is sometimes worth it in Dubai.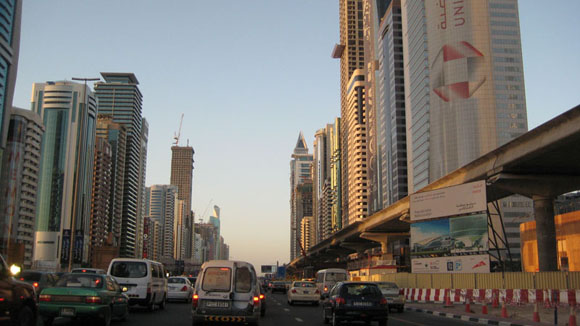 Get exclusive updates
Enter your email and I'll send you the best travel food content.
Accommodation
You can potentially pay anywhere from $50 to $15,000 for a nap in Dubai.  I stayed at one of the cheapest hotel options in Dubai and it cost about $60 for a room split by two.
Being a King
In order to feel of utmost importance or become a guru for a few hours, I would recommend a field trip to the three Dubai hotels of stature, the Burj al Arab, the Jumeirah Beach Hotel, and my favorite, the Arab designed and decorated Madinat Jumheirah Resort.
The cheapest way to enter the Burj al Arab compound of prestige in order to admire the solid gold interior is to make reservations for afternoon tea and then show up in formal clothes act like you are rich, and pay your $100.
I reserved, I showed up, I acted, but I failed the dress code, and therefore was not permitted inside.  Luckily, the other two stunning hotels nearby blew my mind and fulfilled my craving to act like a king for an afternoon.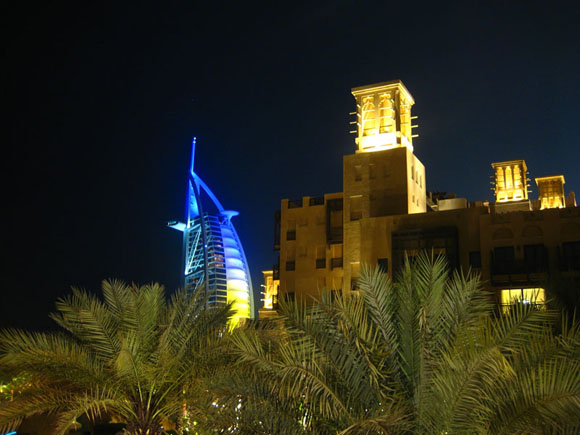 Feasting
I could not afford a single bite to eat in the upscale Jumeirah area and would never force myself into a Western food chain  I also intended to eat the local-ist of all cuisine available.
There are thousands of construction workers who are not the loaded Ferrari drivers who eat Kobe beef and caviar with routine. Venture towards Bur Dubai, Al Mankhool, or Al Karama areas for incredible skewers of grilled chicken, beef, lamb, naan, pita, and an assortment of other gloriousness.
The eateries are open very late accommodating to people of all different schedules. 
Eat well!!!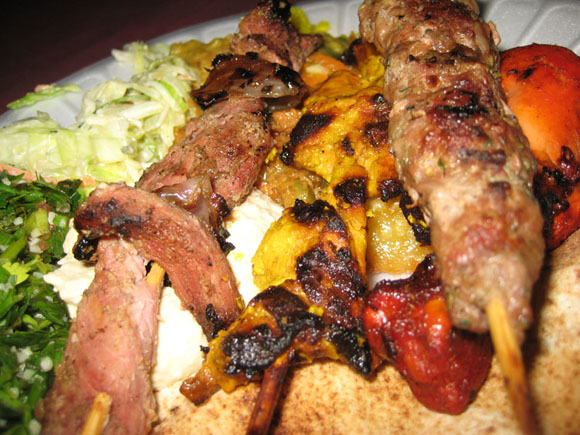 Shopping till Flopping
Loads of shopping can drive me mentally insane, especially after spending a few days visiting Hong Kong and braving the malls from Bangkok to Manila.
That being said, the shopping malls of Dubai have been elevated and are still expanding to an absurd degree. 
If you fancy to snowboard or ski down slopes, head to the Mall of the Emirates.
If you want crazy interior design check out the Ibn Batusta Mall.  For other gobs of consumerist goods visit any of the other shopping mega structures like the world's largest, The Dubai Mall.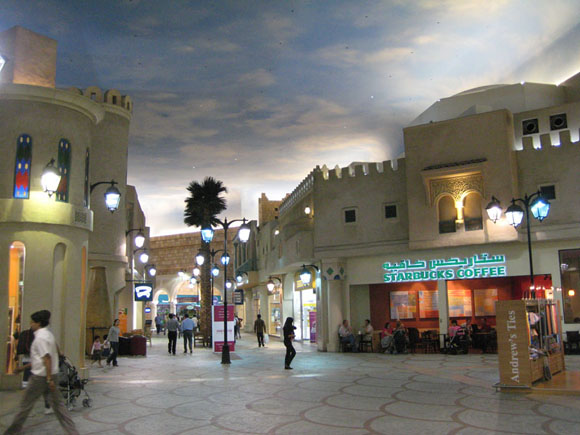 Old Historical Town Dubai
Across the creek from most of the hype is old town Dubai.  It is a great area to explore traditional Arab and modern technology colliding.
Gold and spices are abundant as are trinkets and other antique items.  Humans hustle across streets and SUV's cruise past khaki colored Minarets that sprout all around.   The gold and spice souk's are well worth exploring.
Sand Safari Cruising
An abundance of tour companies offer desert safari drives through topsy sand dunes.  Our Land Cruiser chauffeur piloted us toward the Omani border.
Before indulging into the dunes, our driver released pressure from our tires and proceeded to floor our vehicle across the seas of sand.  With sliding motions it did actually feel like we were riding a wave.
At sunset, gobs of other sand sliders (tourists), congregated in an Arab tent for a traditional feast and a bit of sweet sheesha. 
The overall trip was highly entertaining and I was impressed by how fun driving across sand dunes was.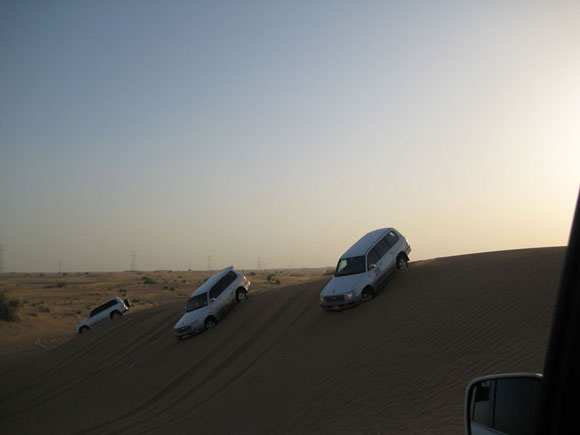 Anthropological Zoo
The Dubai International Airport is a form of anthropological zoo and a paradise for looking at people and a nightmare for trying to take a nap.  Another brilliant idea of spending the last night at the airport and catching my flight to Dar Es Salaam in the morning worked, but wasn't too relaxing.
In the midst of countless Arabs in keffiyah's, shoeless Indian Guru's, Japanese businessmen, lost Europeans, and colorful West Africans, I was able to search out a 6 by 1 foot area to call it a night.
In between two airport support pillars, I curled into a slumber.  An hour later I awoke to a sleeping Oriental at my head, an Egyptian at my side, and an assortment of others surrounding me.
Somethings in Dubai are jaw dropping and other things are simply ridiculous.  Money departs with ease, and many don't seem to mind.  With the overall world hype and buzz, Dubai is a place that those who haven't gone are curious, and those that have gone might not need to go again. I can say that the shear feats of engineering and architecture are incredible to check out. 
Get exclusive updates
Enter your email and I'll send you the best travel food content.