Churrasco Completo (Chile's Complete Beef)
Location: Restaurant Tutto Pollo in Santiago de Chile, Chile
Address: Merced 802, Santiago Centro, Chile, tel. 6395763
Cost: about 3500 CLR (Chilean Pesos)- 6.49 USD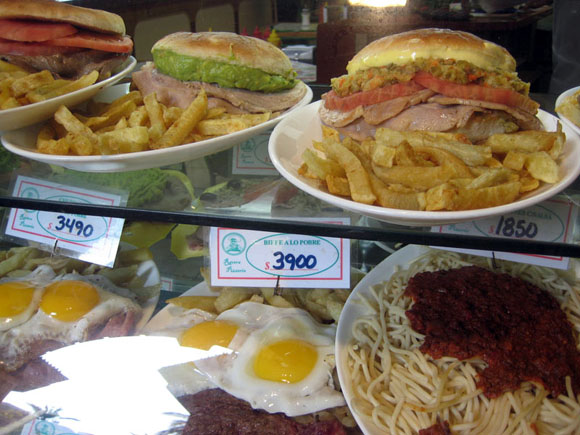 I've never been much of a sandwich connoisseur, but I fully admit that Chile knows exactly how to take a cow, add some vegetables, smash it into a bun, and call it a Churrasco Completo – and it's AMAZING!
Get exclusive updates
Enter your email and I'll send you the best travel food content.
This is one of a handful of sandwich stacks in the world that I would vouch for, recommend, and deem as a mandatory cuisine (Laos Style Sandwich).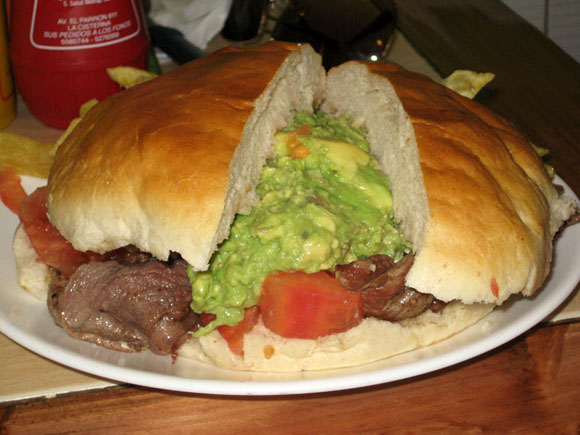 What is a Churrasco Completo?
Flame grilled, thinly cut, and probably a 1/2 kilo of quality Chilean beef, forms the mountain like foundation of the Churrasco Completo.
Some sandwiches contain a green bean mixture while others add a pile of sauerkraut to entertain a tangy zest. An entire sliced tomato or even two conjoin the mass of coarsely smushed avocado – the ingredients I think are key to making the sandwich complete.
The buns are lightly toasted on the grill and then given the important job of binding the bulky mess together and calling it a Completo. When the sandwich is full grown, it can often reach a 1/2 foot or maybe even 8 inches in diameter!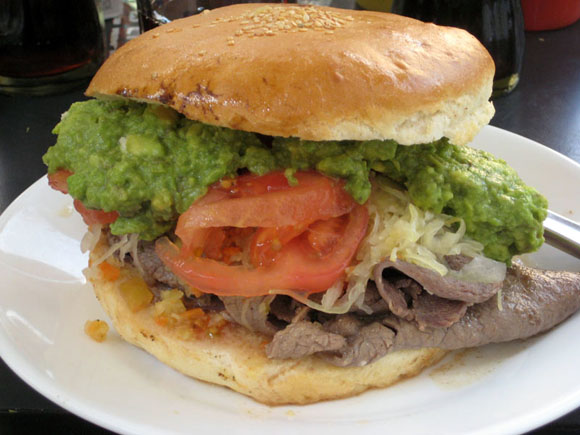 As you take your first bite of Chilean Churrasco Completo with chunks of buttery avocado and sweet tangy chili sauce falling out the rear, you will realize that indeed it is a sandwich that is complete!