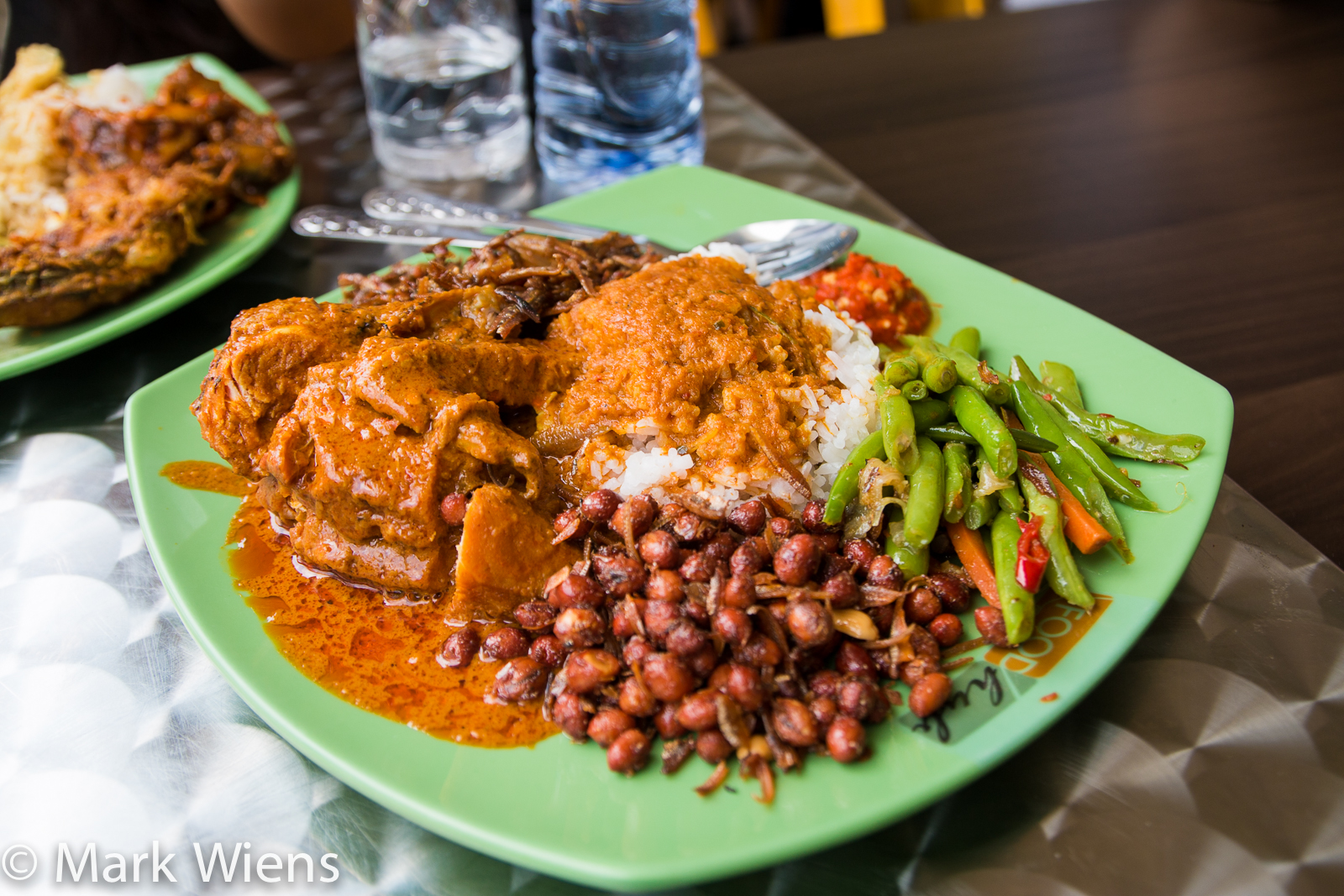 Chowzter is global community of local food experts (bloggers) who each share photos and articles about food in their own local city or community.
I've been the Bangkok representative now for a number of years.
For the past couple of years Chowzter has hosted a food awards event, where a number of food bloggers get together to feast on delicious food, to network, and to celebrate the best food in a variety of different categories.
Last year I attended the events in London, which were a global event, but this year, the food Chowzter event was an exclusive Asia event, held in Singapore.
I'll be covering some of these restaurants more thoroughly with videos and blog posts, but for now I just wanted to quickly go over a few of the best meals we ate in Singapore over the weekend.
Izy – Modern Japanese
On the first evening we ate at Izy, and modern and very trendy Japanese restaurant.
We were served the omakase menu, courses that were picked out by the team of chefs, and most of the dishes we ate were the signature dishes of Izy.
While I enjoyed everything at our meal, the highlight for me was both the seared swordfish and the plate of sashimi, which was of extreme quality.
The Hokkaido scallop on the sashimi plate in particular was exquisite, sweet and fresh and literally dissolved on my tongue.
Sungei Road Laksa
I've been a huge fan of laksa for a very long time, ever since I had my first bowl in Malaysia years and years ago.
Laksa is a dish of noodles and curry, a mixture of Malay and Chinese cuisine, all mingled within a bowl of deliciousness.
With Catherine as our guide, we went to Sungei Road Laksa is one of the last remaining places to eat a traditional style of laksa in Singapore, and the curry is still cooked in an aluminum pot over fire.
The continual line that waits for their bowl of laksa, is enough to testify how good and how popular the laksa here is.
I'm happy to report it was fantastic, rice noodles swimming in a buttery coconut milk curry. The flavor was mild, but so soothing and comforting.
Fishball Story
Over at Golden Mile Food Centre, there's a food stall called Fishball Story.
Douglas, the young and friendly owner, enjoyed his grandmothers fish balls when he was growing up.
The problem was, he only got to eat them a couple times per year when his grandmother would make them.
Inspired by his roots, and his love for fish balls, Douglas decided to make and sell his own. He uses pure fresh yellowtail fish for his fish balls, and serves them up with a bowl of noodles.
The result was amazing – the noodles were silky, and the fish balls were incredibly spongy and bouncy, and the sauce was a pleasant combination of pork cracklings and home-made chili sauce.
Samy's Curry Restaurant
One of the things I love about Singapore is its diversity of population, which translates to lots of delicious food from all over the world.
Along with plenty of Chinese influence, Singapore also has a lot of Indian influence.
One of the longstanding restaurants in Singapore for south Indian food, and more specifically fish head curry – a Singapore tradition – is Samy's Curry.
Ying and I could not resist ordering the large size fish head, a snapper simmered up in an irresistible curry sauce, that came served bubbling to our table.
It was epically delicious, one of my favorite meals of our short trip to Singapore.
Roland Restaurant
For dinner, then entire Asian group from Chowzter went to Roland Restaurant, yet another legendary and quite a popular restaurant in Singapore, this time for Chinese food.
I think we ordered the 7 or so course meal.
We were served some insanely delicious dishes, but a few of my absolute favorites were the pomfret, served both deep fried and steamed, the roast duck, and the crab.
We not only had the famous Singapore chili crab, but we also had, what is considered Roland's signature dish, salted egg yolk crab.
Both crab dishes made use of Sri Lankan crabs, which were cooked perfectly, so the meat was juicy and sweet, and the sauce was oozing with flavor.
Awards Ceremony at Wild Rocket
On the final night of the weekend the official Chowzter Asia awards ceremony took place at Wild Rocket.
Wild Rocket is a modern restaurant that specializes in a modern interpretation of traditional Singapore flavors.
Our set menu included 6 different courses, and throughout our meal, the ceremony and awards were announced.
Many of the dishes at Wild Rocket were interesting combinations, and some of them were quite unique.
One dish we were served for instance was a ball of frozen coconut milk with laksa flavor, sprinkled with shrimp and herbs.
Probably my favorite dish of our meal at Wild Rocket was the roast Chilean sea bass. The fish was incredibly flaky and firm, with so much fatty delicious flavor to it.
While Bangkok won for best foodie city last year, this year Chiang Mai's Khao Soi Khun Yai won the award for best noodle dish in Asia.
Asia's 50 Best Restaurants 2015
The day after the Chowzter Asia awards, Asia's 50 Best Restaurants 2015 awards took place in Singapore.
Thanks to Jeffrey and Chowzter, I was able to get a ticket to the prestigious event, which was held at Capella Singapore.
The actual restaurant countdown took probably just an hour and the winner of Asia's 50 Best Restaurants 2015 went to Bangkok's Gaggan!
Thailand did quite well at the awards, with 5 restaurants in the top 50.
Conclusion
As part of Chowzter, a network of local food bloggers, Ying and I, who represent Bangkok, were invited to Singapore to attend the Chowzter Asia awards ceremony.
The event took place for 3 days in Singapore, where we ate plenty of incredibly delicious food, connected with a group of fantastic food bloggers, and attended the awards ceremony.
Additionally, I also had the opportunity to attend Asia's 50 Best Restaurants 2015, which was a very memorable event as well.
Singapore is undoutedly one of the best cities in the world for food lovers, and this was just a taste of all the food available in the city.
Although we could only take a short trip to Singapore this time, I'm already planning my next food visit, we'll be back again in the next couple of months for more delicious food in Singapore.
Get exclusive updates
Enter your email and I'll send you the best travel food content.