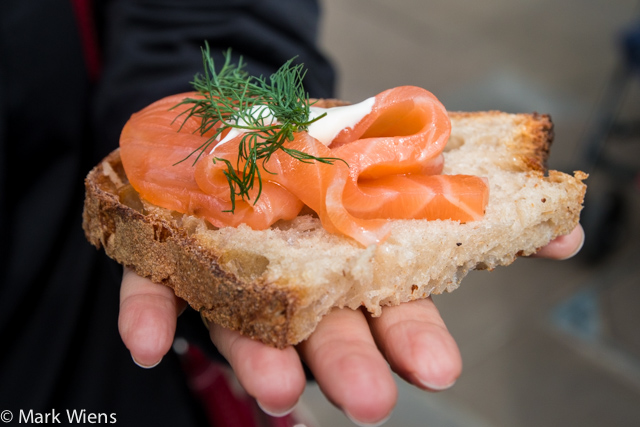 Chowzter.com is on a mission to discover the single TASTIEST food on earth, which Jeffrey Merrihue, the chairman and co-founder of the food website and app, acknowledges is a bit of an impossible task…
"But we're going to have A LOT of fun eating and attempting to find the best tasting food in the world," he says.
I've been the Bangkok food representative for Chowzter now for a number of years.
This year, Ying and I were invited to attend the 2014 Chowzter.com Tastiest Fast Feasts in the World Awards in London.
The event took place from April 25th – 27th, 2014.
We caught a direct flight from Bangkok to London and as soon as we arrived, we headed straight to The Hoxton Hotel, a trendy hotel in the Shoreditch area of London, on the East side of the city.
At the hotel, we met up with over 40 other food loving bloggers from different cities around the world, all gathered to take part in the Chowzter food awards.
What is Chowzter?
Chowzter is a website and app that aims to highlight outstanding local food from around the world.
The site especially focuses on "fast feasts," a term that describes anything from street food to home-style restaurants, with a requirement of serving outrageously satisfying food.
By pooling together expert food bloggers from their own cities, Chowzter.com is able to create lists of the best local food, and highlight exceptional local dishes, from cities around the world.
Our London trip with Chowzter not only included the awards ceremony, which took place on the last day, but also a number of lip-licking food events…
Broadway Market
On the first day of the event, our group divided into two groups, half went to the famous Borough Market, while the other half headed over to the Saturday Broadway Market.
I went to the Broadway Market (I'll cover more about this later).
Get exclusive updates
Enter your email and I'll send you the best travel food content.
We leisurely walked around the market, buying anything and everything that looked tasty, and devouring all we could.
One of my highlights was indulging in my first ever Scotch Egg, an egg wrapped in sausage, covered in bread crumbs, and fried to a crisp.
The vendor had a number of versions including a chorizo version, but when I saw the Haggis Scotch Egg, I couldn't resist!
Haggis is a sausage made from a variety of delicious organs like liver, heart and lungs… then all wrapped around an egg… it's hard to imagine something that sounds better… isn't it!?
The ball of protein was AWESOME, I really enjoyed it!
We proceeded on to a few other small pop-up markets in the area, including Netil Market, where there are a variety of artisan food makers.
Bao London, a tiny wooden shack, served up a mouthwatering gua boa – a fluffy steamed bun, stuffed with sweet stewed pork belly, and topped with just the right amount of coriander – it was heavenly.
Steak Symposium
Stuffed full of marvelous food from the Broadway Market, we returned to the hotel and then headed out again.
This time, all 40 of us food bloggers, boarded a classic London double decker bus and drove to Flat Iron, a London restaurant that aims to change the way people think about and eat steak.
We first met Mark, author of Steak, a book that documents his mission to eat and learn about what makes the best steak in the world.
Next, we began a "Steak Symposium," where we sampled 6 different kinds of beef, and rated each by its juiciness, initial flavor, lingering flavors, and just overall level of tastiness and satisfaction.
Living in Bangkok, I don't eat beef too often, so this steak feast was incredible.
Fish and Chips – Fish Central
The next day we headed to Fish Central, a restaurant that serves some of the freshest fish and chips in all of London.
They first served us a plate of hors d'oeuvres including a few mashed potato balls and fried anchovies (I think) before the main event.
The fish and chips then arrived, a golden piece of cod that was literally the size of my forearm.
The fish was flaky and soft, incredibly juicy on the inside, with a serious crunch on the outside.
A douse of malt vinegar made it extra tasty.
Chowzter.com Awards 2014
On the last evening is when the real 2014 Chowzter Tastiest Fast Feast in The World Awards went down.
The event took place at L'Anima, a renowned modern Italian restaurant in London.
Of course, an awards event for food lovers from around the world would not be complete without stunning food, and there were some outrageously tasty things at the event…
The highlight for me wast this thing that looked like a giant red loaf of bread. Turned out to be something known as 'nduja, a type of Calabrian spreadable salami.
What could be better than a meat jam!?
What I really loved about it was that it was filled with chilies, so it was not only meaty and salty, but it had a nice spice to it.
It was my mission to eat as much of the 'nduja as possible that evening, without spilling any on my white shirt, in which case I would have licked my shirt clean… but luckily, mission accomplished.
They were even making fresh pizza with scoops of 'nduja on top – it was irresistible.
And of course, pig is always a winner too.
A few hours of top class munching, and the main awards ceremony began.
Again, Chowzter's goal is to highlight local restaurants and even street food stalls from around the world that make outstanding food – things that are worth traveling around the world for.
There were a number of different categories, such as best regional awards, best seafood dish, best noodle dish, best bird, etc.
For noodles, Bangkok's famous Pad Thai Thip Samai was awarded the best noodle dish of the year.
Towards the end of the awards, I was thrilled when Bangkok also took the trophy as the "Foodiest City of 2014!"
It was a fantastic few days in London, feasting, meeting other food lovers, and attending the Chowzter food awards ceremony.
Thanks
I just want to say a huge thank you to all who made this London trip possible, Jeffrey Merrihue, Justin Mellott, and Natalia especially, and for Chowzter.com for bringing all of us food lovers together!
Get exclusive updates
Enter your email and I'll send you the best travel food content.