Borobudur is an ancient Buddhist temple in central Java, Indonesia.  It is a masterpiece of architecture with various levels, statues, stupas, and stone reliefs.  The temple complex comprises of three round platforms on top of six square platforms.  A Buddhist follower is to walk around each level of the temple following the 1460 narrative relief panels as a symbolic path to enlightenment.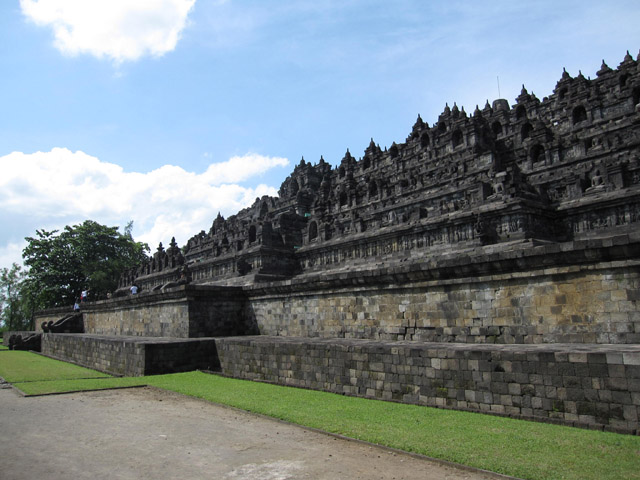 According to the United Nations Educational, Scientific and Cultural Organization (UNESCO), Borobudur comprises of three prestigious qualities, making it a World Heritage Site.
Borobudur is a masterpiece of human genius
It Displays an interchange of human values from the culture, shows signs of development in technology and architecture in its time, and presents an advancement in planning and design.
It has universal significance shown by traditions, ideas, festivities, and artistic ideas.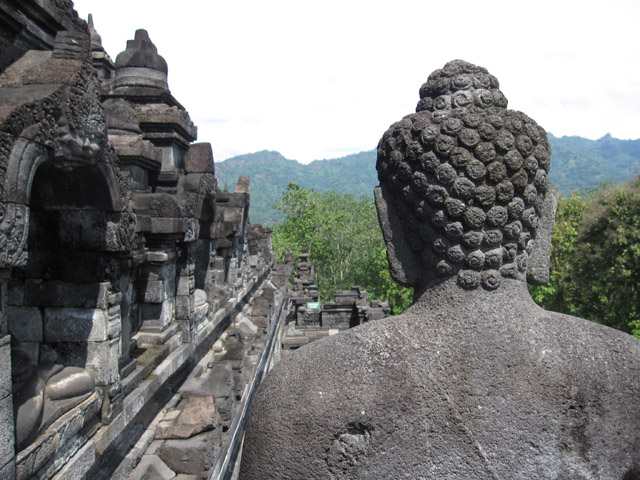 Get exclusive updates
Enter your email and I'll send you the best travel food content.
History
Built around the year 800AD
Recently discovered in 1812 by Sir Thomas Stamford
1907-1911 Theodore van Erp continued cleanup and restoration
1973-1983 UNESCO began work with Indonesia for continued restoration
Borobudur Temple Complex is now the most visited of tourist sites in Indonesia.  It is located about 42km from Yogyakarta and takes around 45 minutes to get there.
From Yogyakarta there are numerous tour companies offering various package deals, sometimes they also include the Hindu Temple Complex of Prambanan also near to Yogyakarta.
Local transportation by bus or motorcycle can also easily be arranged.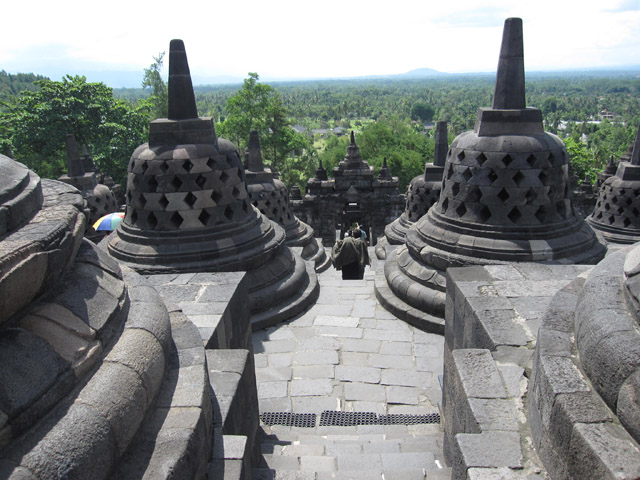 Though the heat was exceptionally strong due to the black rock radiating warmth, I thoroughly enjoyed walking around Borobudur, observing the ancient Buddhist reliefs, and admiring the artistic talents.  Although it has been renovated, and some blocks have been replaced and plastered, the ancient site still remains an incredible place to visit in Indonesia.
-Mark Wiens
Related
Get exclusive updates
Enter your email and I'll send you the best travel food content.