Watch this 3:16 video first!
Toney Restaurant
Address: 64.1 Soi Rimklongongarg, Bangkok, Thailand
Price: About 100 baht per person (stuffed)
On a rampaging exploration lead by my stomach and an urge to pioneer new territories of International food in Bangkok, I stepped right into the middle of Toney Restaurant (literally).  Bangkok has it's share of Indian food restaurants, yet most of them are over priced for street eaters with the exception of a few astonishing establishments in Pahurat.
Located in the Little India area of Bangkok known as Pahurat, Toney Restaurant is located on a small motorcycle walking street marked by a luggage store and a few travel agencies.  About 50 meters down the road there is a kitchen to your right straddled by Soi (small street) Rimklongongarg and some semi-permanent tables across the road.
In Pahurat, the smell of jeera and masala fragrances bounce off the sides of the close building's like a flash flood running through a slot canyon.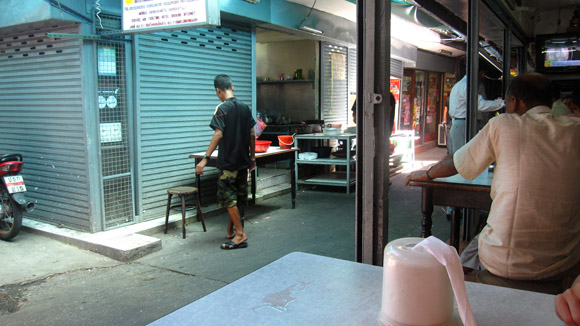 Get exclusive updates
Enter your email and I'll send you the best travel food content.
At around 30 baht to the dollar, Toney Restaurant serves off a menu that's probably some of the most affordable Indian grub in Bangkok.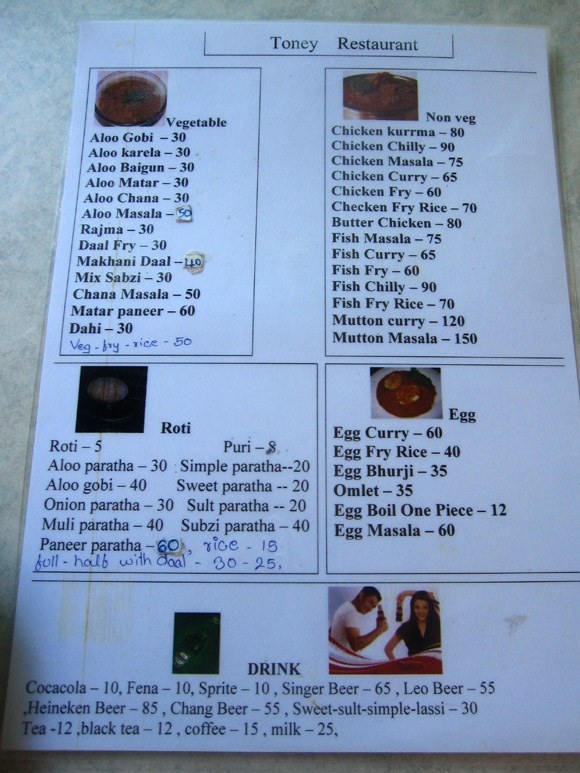 The light tortilla-like roti's are hand rolled in the middle of the Soi before being flash scorched over a high flame and flipped on a mesh wire hand held grilling device.  The result is a perfectly cooked piping hot unleavened bread, still slightly brushed with flour.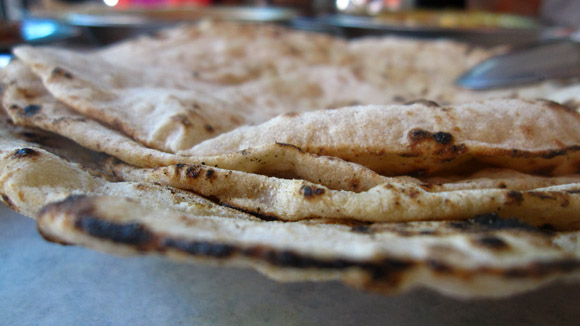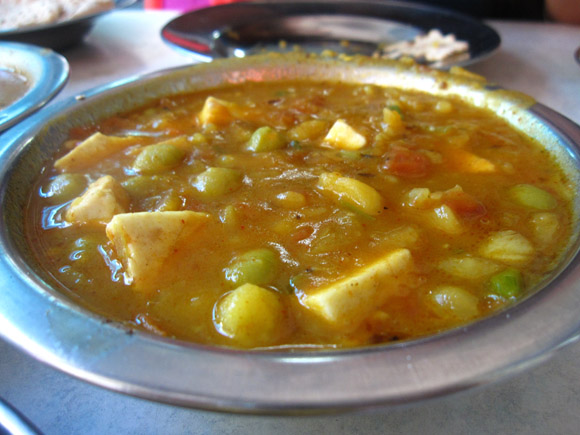 The chicken masala is cooked till bone-falling tenderness in a freshly prepared spiced tomato sauce with heavy accents of jeera and laced with finely chopped cilantro.  A dollop of chicken masala transplanted from the stainless steel plate to the mouth via a soft piece of roti is something supernatural.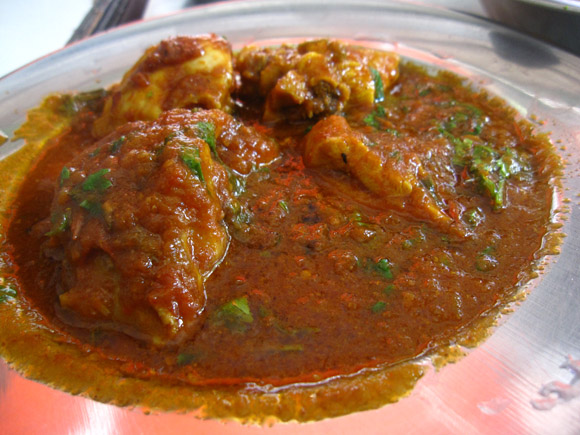 Though the 35 degree stagnant humid air that characterizes Bangkok penetrates, after a soothing meal there's still nothing like crossing the legs and milking down a steamy cup of masala chai.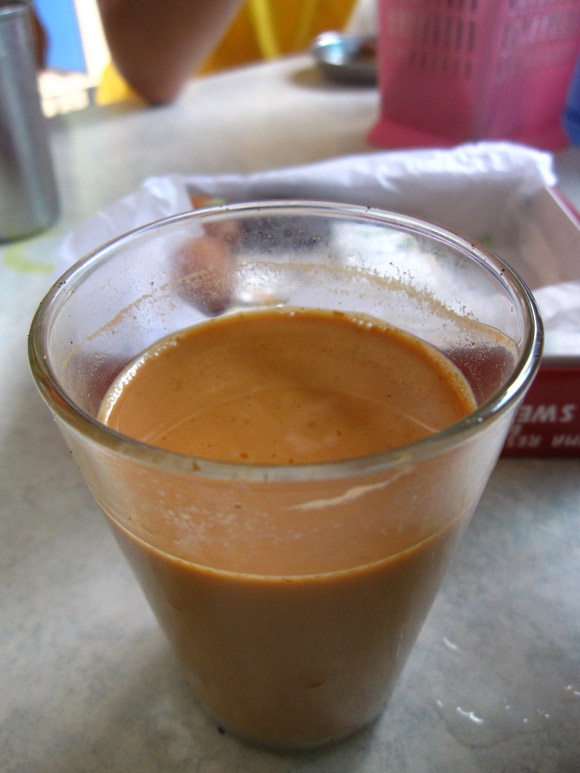 Sipping chai from a throne (wooden stool) at Toney Restaurant gives you a chance to catch a glimpse of India merging into Bangkok and to cherish the treasures of Indian street food.  If you need a break from eating Thai food, head to Toney Restaurant!
Check out the Bangkok food map for location of how to get there:

View Toney Street Indian Food in Pahurat, Bangkok in a larger map
– Migration Mark
Get exclusive updates
Enter your email and I'll send you the best travel food content.