You have a lot to explore in Bangkok!
Are you ready?
Bangkok is one of the most enchanting and always exciting cities in the world!
I can still remember when I first arrived in Bangkok – I didn't even want to blink my eyes for fear I might miss something interesting.
It was the never ending sprawl of Bangkok street food that really got me hooked.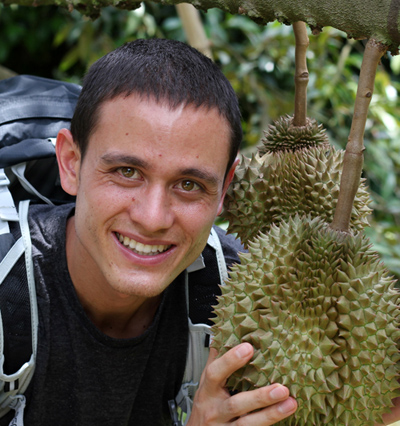 Food literally goes on forever in Bangkok.
While walking down the sidewalk you'll be blasted with irresistible aromas that will force you to eat delicious food (and that's a wonderful thing).
I'm Mark Wiens. I've been based in Bangkok since early 2009, exploring and discovering all sorts of amazing things Bangkok has to offer.
Over the years I've published quite a few travel, food, and tips articles about Bangkok, so I thought I'd neatly organize them on this page so they are in one easy-to-find place. This is a Bangkok travel guide hub page.
Watch the video: 25 Things To Do In Bangkok
(If you can't see the video, watch it on YouTube here)
If you haven't already watched the video above, you might want to take a few minutes to watch it now.
In the video, you'll see 25 different things to do in Bangkok, which should give you a great feel of the city, what you can expect, and help you plan what you want to do on your visit.
"Hey Mark my name is Jack, I'm 22 years old and I'm from the UK, I just recently went on a weeks trip to Bangkok by myself, and I ended up having an amazing time and have fallen in love with the city. The reason I had an amazing time was because of you and your Bangkok videos, because of you I was able to find amazing places to eat food and go to amazing tourist attractions like the Temples. So thank you Mark for helping me make my Bangkok trip an incredible experience." – Jack from the UK
Bangkok Attractions
Here are a few articles that might help you plan your trip and the things you want to do and see while you're in Bangkok:
Day trips from Bangkok
Maeklong Train Market – This is a day trip from Bangkok where a train track and train runs directly through a market. It's interesting to see, but now it's so publicized, it kind of over-hyped – due to too many tourists.
Ayutthaya – As the old capital of the Siamese kingdom, Ayutthaya is one of the most historically important cities in Thailand. You can get there in about 1.5 hour from Bangkok, and it's worth a day trip if you have the time.
If you haven't already watched the video (above), go ahead and do so. I think it will give you some more good ideas about a few of the best and off the beaten path things to do.
Also, be sure to check out my guide, eBook: 101 Things To Do In Bangkok, where I share a lot more information about what to do, where to stay, what to eat, and how to make the most of your trip to Bangkok.
"Mark's guide to Bangkok might well be the handiest travel eBook ever. Impressed!" – Melanie Fleur
Where to stay in Bangkok?
If you're looking for a hotel in Bangkok, there's an overwhelming amount of choices from budget hostels to luxury 5-star resorts.
Overall, your money goes pretty far for accommodation in Bangkok. On a mid-range budget you can a very nice place for your visit.
There are hundreds and hundreds of places to stay in Bangkok, so I'll just leave you with a few suggestions of places I would personally recommend.
These are just a few of my personal suggestions, for more options, and great deals, I often use Agoda.com. You can use that search over to the right to find some great deals!
Food and eating (Thai food)
By now you might know I'm a little more than obsessed with Thai food, and I also maintain EatingThaiFood.com, a blog all about eating (and cooking) Thai food in Bangkok and around Thailand. 
If you're interested, here's a list of some of my personal favorite restaurants in Bangkok.
Also, here are a few must-read Thai food posts:
Food Tour of Bangkok's Sriyan Market – There are lots of cool markets and neighborhoods for eating street food in Bangkok, and Sriyan is one of my personal favorites.
Bangkok Vegetarian Festival – The annual vegetarian festival in Thailand normally takes places sometime in October – and whether you are vegetarian or not, you're going to enjoy the food at the vegetarian festival.
Are you serious about Thai food? Check out my Eating Thai Food Guide, the ultimate guide to exploring Thai food. CNN Travel calls it, "An essential guide to expanding your eating repertoire beyond the usual Pad Thai and Green Curry!
If you're vegetarian, you might want to check out my vegetarian Thai food, and you may want to grab a copy of the Vegetarian Thai Food Guide.
Thai and foreign visa information:
For those of you who plan to travel in and out of Bangkok or Thailand a number of times, or even remain in Thailand a little longer than just a single tourist visa, here are some of the articles I've written about getting Thai visas in other countries.
And how to get certain foreign visas while in Thailand:
Is it safe to travel to Bangkok?
To be honest with you, after years, I've never really felt very threatened living in Bangkok.
Overall, it's a pretty safe city to travel and live in.
But that being said, part of danger is being in the wrong place at the wrong time. It's important to be cautious and on the look out at all times.
Read all my Bangkok safety tips here (avoid the scams too).
Other useful articles: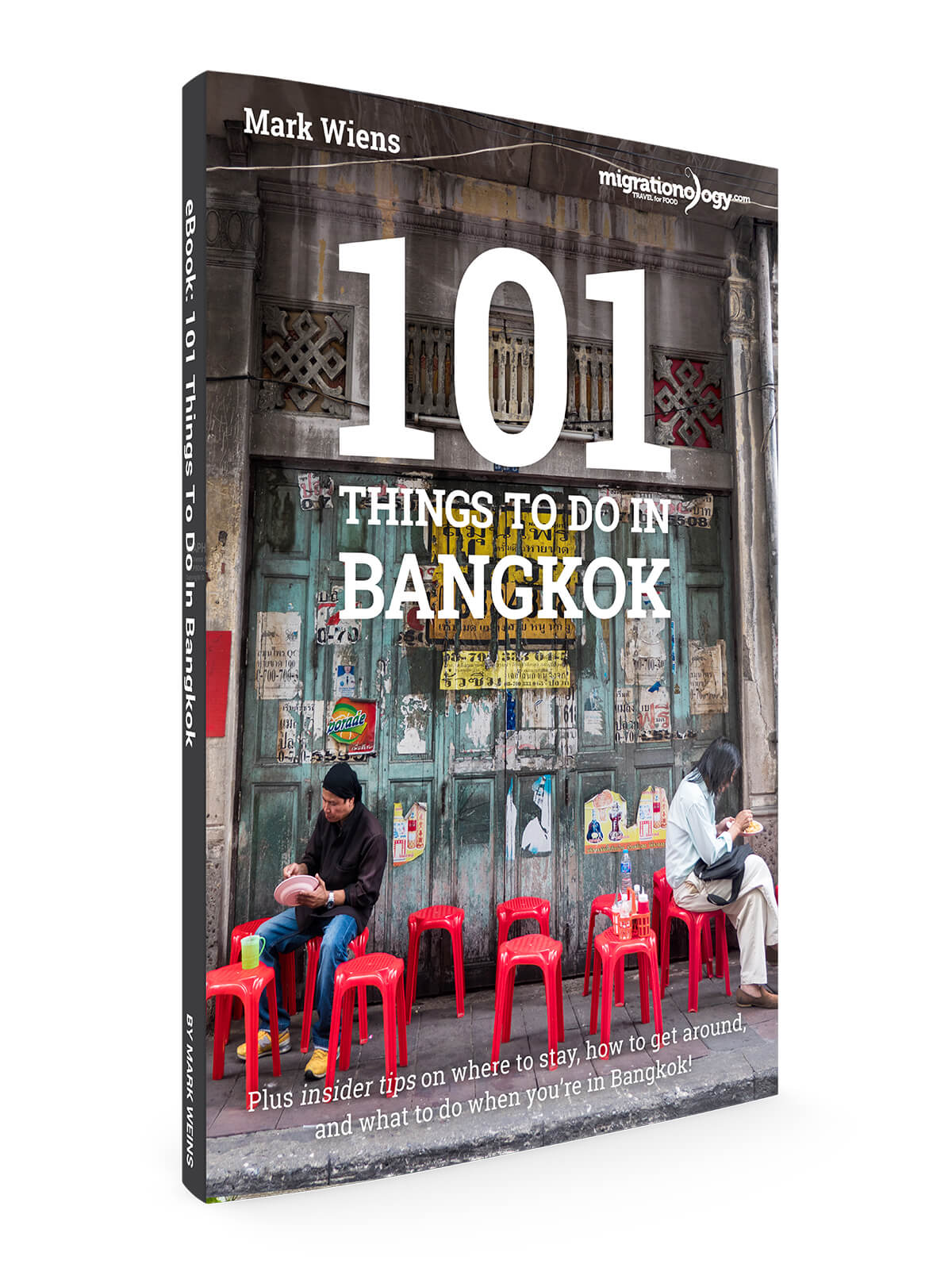 Have a great time in Bangkok!
Thank you for looking through this Bangkok travel guide resources page.
As an independent travel and food writer, I would be thrilled if you would be interested in supporting my effort by grabbing a copy of my Bangkok eBook or a copy of my Thai food guide, or even both.
Thank you very much for your support!
– Mark