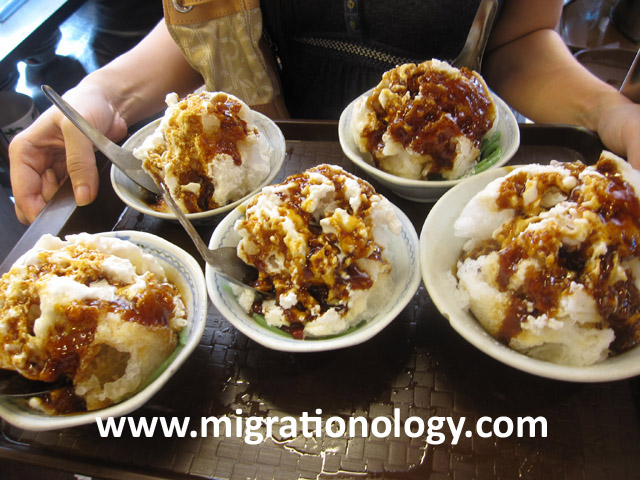 I found the answer to Hawaii's very own Shave Ice while walking around Melaka (Malacca), Malaysia (same city where Migration Mark tackled the Durian) one hot afternoon with a friend.
The line was out the door at Jonker 88 with locals and tourists from around the world, all lusting for a cold Baba Cendol glorified shave ice treat.
When it was finally time to order I used my little self control I possess and only got two.  One original and one mango covered.
Get exclusive updates
Enter your email and I'll send you the best travel food content.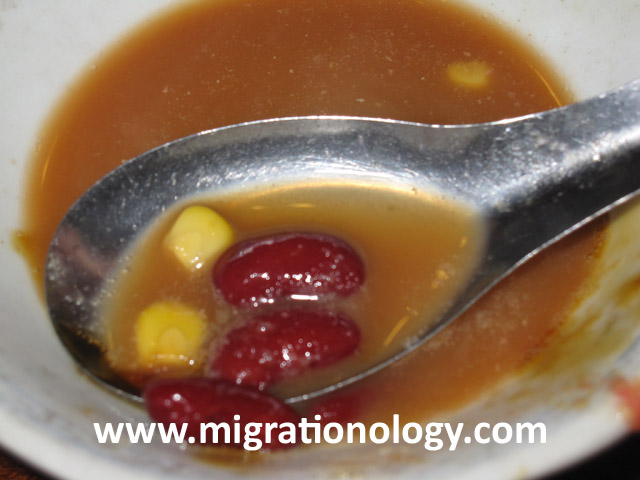 The bowl starts off with beans, and either kernels of corn or green jelly cendol noodles as the bottom.  Shaved ice is then formed on top of the goodies. Condensed milk, sweet coconut cream and the famous palm sugar is then sloshed over the ice.  The mango version also included candied mangoes on top and another form of ultra sweet syrup.
Without a doubt Baba Cendol is a delicious treat and really hits the spot on a hot day walking around Melaka (Malacca).
After Malaysia I arrived in the Philippines and was immediately introduced to a little gem known as Halo Halo, also a shaved ice treat.  I still haven't fully formulated my thoughts as to which is better.  Look for that in a later article.
Do you have any strong opinions about which is better, baba cendol or halo halo?
-Migration Mark