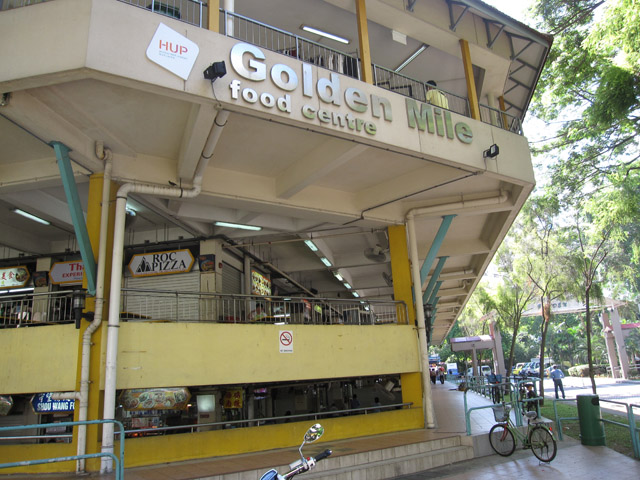 After devouring 3 meals I asked a lady what the name of this magnificent two story buffet mall was named.  "Oden hawker center," she replied, and briskly walked away.  I wasn't satisfied.  I walked around, circulating the premises a number of times, before I saw the sign, "Golden Mile Food Center."  Without realizing it, I had stuffed myself at the golden mile, what a "golden" stumble upon it was.
I am aimlessly walking around (one of my favorite activities) Singapore with no map, no idea of where I am going, but one thing on my mind, obviously food.
Let me start off saying that there is no shortage of eateries in Singapore and it surely does not disappoint the hungry wanderer.  Most of the best food in my opinion is located in hawker food court centers where there is an abundance of all wonderful Singapore style delicacies conveniently arranged in neat rows.  The stalls in Singapore are clean, moderately priced, and always delicious.
Choosing what to eat can be the hardest process.  The bright lights with pictures of amazing prepared plates dazzles you, and one is faced with an unfortunate decision dealing with the size of the stomach to how many plates of food can be fit inside.
Get exclusive updates
Enter your email and I'll send you the best travel food content.
I walked around inside and outside, contemplating my options by observing and smelling everything.  Due to the difficulty of the decision, I began first with an iced cup of fresh squeezed lemon lime juice, tart and sweet, to ease the stress of having to "choose something."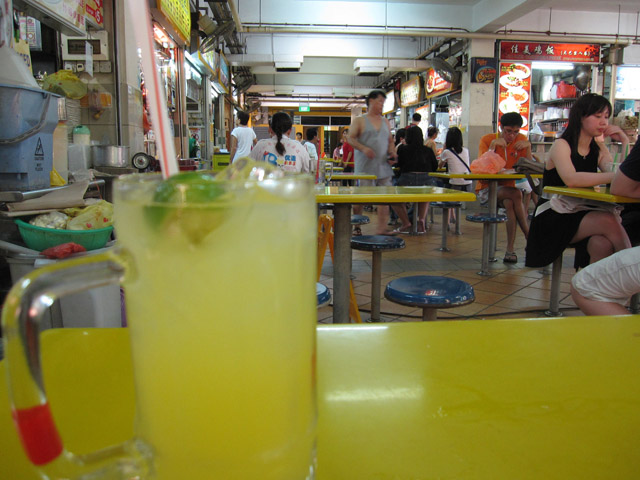 I began with a plate of neatly spiced vegetables on top of rice with curry sauce poured all over…scrumptious.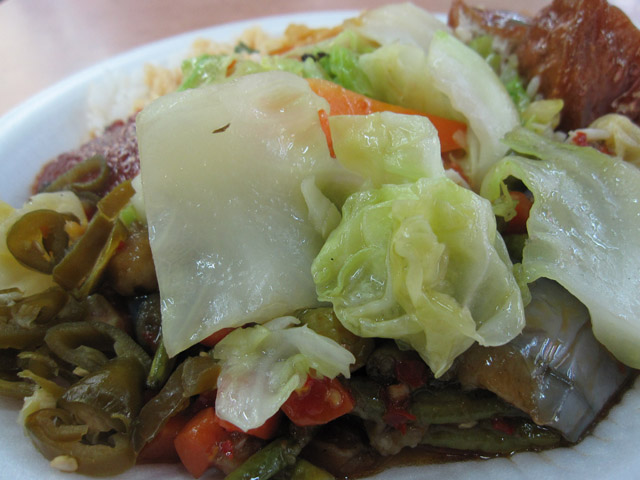 I walked a little further, and found something that seemed to be quite popular, Teochew Fishball noodles.  Due to the amount of people eating this, I decided it was a must.  It was good, however, not quite as spice-elicious as I would have preferred.  Would have been great to ease an aching stomach.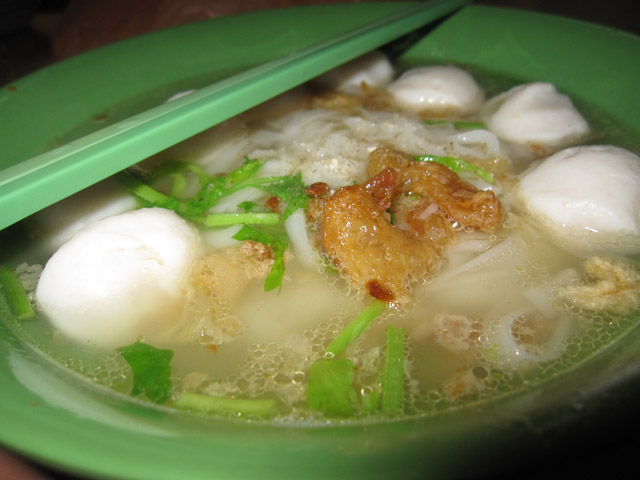 I next smelled out the most comforting plate of "Singapore chicken rice," I have ever had.  A perfect blend of aromatic rice, boiled chicken, and a hot sauce to die for.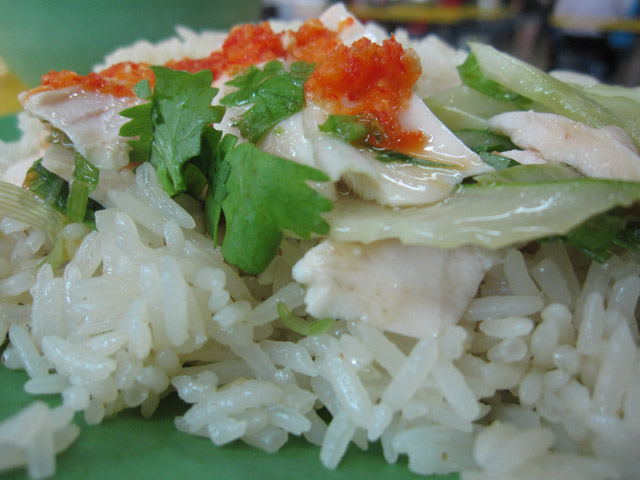 By this time, I made the executive decision (against my inner will and gut feeling) to roll out without another plate.  I left the Golden Mile slightly euphoric, knowing that in Singapore, "there's always another meal"
Check this out for directions to the Golden Mile Food Center.
Makan Time has some wonderful edible suggestions for Singapore.
Get exclusive updates
Enter your email and I'll send you the best travel food content.