There are many factors that play a significant role in a spa treatment.
It's not just about the massage or a facial, but about the atmosphere of the location, the available ingredients and supplies, and the local style of the destination that all contribute to the overall serenity of a spa.
Here are five destinations that are specifically attractive for indulging in a pampering spa retreat.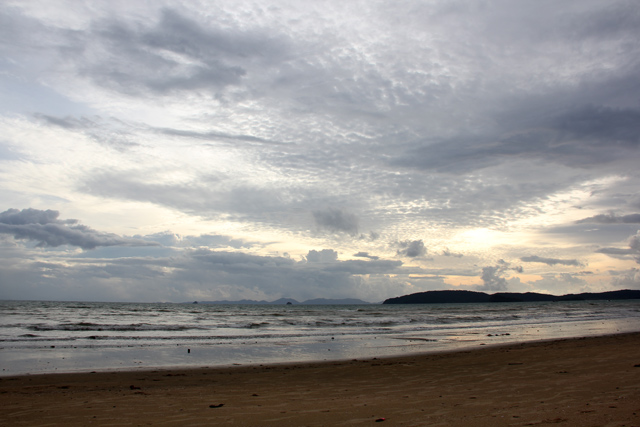 1. Thailand
With a culture famous for its practice of Thai massage, and a land that's blessed by an abundance of natural beauty and resources, Thailand is one of the best places in the world for a spa holiday.
The mountainous north of the country offers a chance to experience a spa that includes a combination of ancient healing traditions mixed with modern luxurious facilities.
The southern portion of Thailand is comprised of countless pristine islands lined with white sand beaches and crystal clear waters. Many of the spas on these islands specialize in body wellness programs, detox treatments, and the practice of yoga.
2. Indonesia
Indonesia, similar to Thailand, is a Southeast Asian tropical sanctuary, layered with ancient holistic practices and gorgeous natural scenery.
Get exclusive updates
Enter your email and I'll send you the best travel food content.
The island of Bali, with its pleasant mixture of beaches and inland rice fields (like Ubud), is about as relaxing as any destination can get. Once you escape the main roads, you'll discover untouched forests and air that in itself is healing. A homegrown Balinese green clay massage is a procedure that releases the toxins and oils from your skin.
The kindness of Balinese hospitality and the local customs are a few of the attributes that make Indonesia such a pampering spa destination.
3. England
England, as one of the most popular tourist spots in the world, is another choice destination for a spa holiday.
London is specifically the epicenter of rejuvenating treatments that range in a diversity of styles and methods perfected by techniques from around the globe. Spa breaks in London give you the opportunity to surrender to a de-stressing massage, a soothing soak in a mineral filled hot tub, or a remedial aroma manicure. Combined into an all-inclusive package, a spa break in London is a recipe for relaxation.
After visiting the countless array of attractions the city offers, there's not much more enticing than a calming massage in London. Massage options are abundantly available from traditional Thai massage to deep tissue massage and treatments that utilize the hot and cold stone healing technique.
4. Mexico
Whether you're interested in a dry dessert or a tropical beach style spa, Mexico is a country that accommodates something for just about everyone.
The northern part of the country (including the Baja peninsula) is a dessert oasis that specializes in holistic treatments based on desert grown herbs and shrubs. Spas are often paired with wonderful ranch style accommodation, gourmet healthy meals, and exercise and fitness programs.
Heading further south, the country becomes more and more tropical and humid, paving the way for greenery and exotic beaches along the coasts. One of the unique therapeutic treatments developed by the native Aztecs is a hot volcanic stone sweat bath technique, similar to a modern sauna.
5. United States
With its sheer population size and massive demand, the United States has become a worldwide destination for exquisite spa treatments that incorporate a variety of approaches and practices.
Sedona, a small town in Arizona, surrounded by majestic red mountain rocks and teeming with cool water streams, is one of the leading centers of wellness in the country. Hawaii, California, and Florida are other states that have a rich selection of appeasing spa retreats.
With an objective to rejuvenate and refreshen the mind and body, a vacation that includes spa time has become a popular way to indulge in an escape from daily routine and clear the mind with unparalleled relaxation.
No matter what spa break destination you choose, remember to ease your mind, relax your body, and take full advantage of the wellness powers of a spa treatment!
Disclosure: this is a sponsored post.
Get exclusive updates
Enter your email and I'll send you the best travel food content.