41 Irresistible Meals
First of all, thank you very much for watching my videos. Now, prepare yourself to drool over these 41 delicious meals. Type in your e-mail address below and I'll send you a copy of "41 Irresistible Meals You'll Travel to…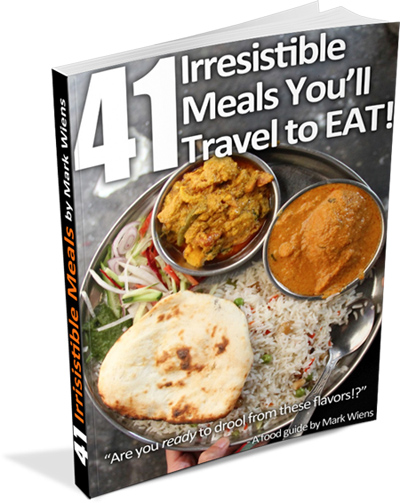 First of all, thank you very much for watching my videos.
Now, prepare yourself to drool over these 41 delicious meals.
Type in your e-mail address below and I'll send you a copy of "41 Irresistible Meals You'll Travel to EAT!"
Thank you for getting a copy of the guide. I'll also be emailing you occasional food and travel updates.
See you on the next video,
Mark