Traveling is not just about visiting the famous sites; it's about interacting with people, tasting delicacies, and learning about daily life through cultural travel.  2.5 years of Migrationology has brought me to each and every one of these locations. I hope this will inspire YOU to jump out of your chair and begin traveling around this multifaceted world that is waiting to be explored!
1. Magic on the Coast of Tanzania
2. View from Coron Island – Philippines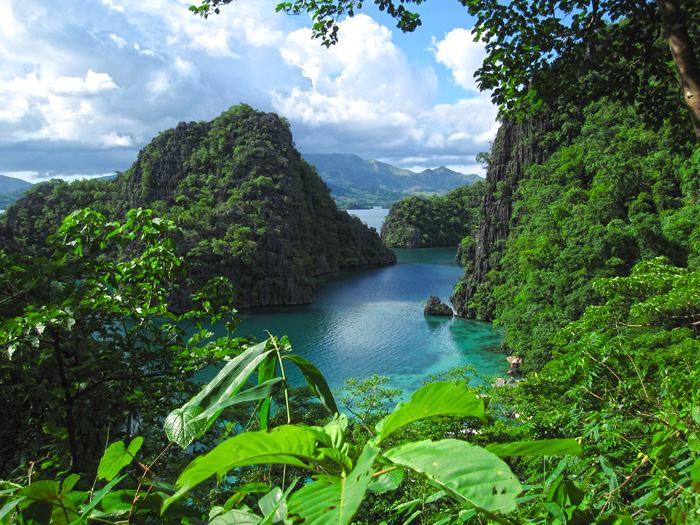 3. Power of Iguazu Falls – Argentina
4. Makapu'u Point – Oahu, Hawaii
5. Aladdin-like Experience at Sultan Omar Ali Saifuddin Mosque – Bandar Seri Begawan, Brunei

6. Greeted by Children at School – Northern Philippines
7. Ethiopian Food: A Passion
8. Traditional Dhow Sailboat – Dar Es Salaam, Tanzania
9. Amphitheater of Rice Terraces – Batad, Philippines
10. 90 Years of Harvesting Rice – Mayoyao, Philippines
11. Divine Tastes of Nasi Campur in Malaysia
12. Awestruck by Perito Moreno Glacier – Patagonia, Argentina
13. Clinging to a Zanzibar Door – Stone Town, Zanzibar
14. Serving Fried Chicken: 1 Day Old – Manila, Philippines
15. Energetic Fish Market – Dar Es Salaam, Tanzania
16. Balinese Friend – Bali, Indonesia
17. Traversing the Dunes – Siwa Oasis, Egypt
18. Freshly Roasted Nyama Choma (Meat) – Nairobi, Kenya
19. Glistening Shwedagon Pagoda – Yangon, Myanmar
20. Tranquility of Lake Toba – Sumatra, Indonesia
21. Trekking Torres Del Paine – Patagonia, Chile
22. Unbelievable Turquoise Lake – Krabi, Thailand
23. Som Tam: A Wonder of Thailand – Anywhere, Thailand
24. Falafel: A Dish for the Pharaohs – Luxor, Egypt
25. The Great Pyramids – Giza, Egypt
26. African Elephants – Mikumi, Tanzania
27. Orangutan on the Move – Sumatra, Indonesia
28. Mesmerized in Hong Kong – Hong Kong
29. Heavenly Plate of Zanzibari Biryani – Zanzibar, Tanzania
30. Overgrown Temple – Angkor Wat, Cambodia
31. Bun Cha: A Revolution of Taste – Hanoi, Vietnam
32. An Inspiring Evening – Kota Kinabalu, Sabah, Malaysia
33. Unadulterated Sunset Over the Rufiji River – Selous, Tanzania
What inspires you to Travel?
Get exclusive updates
Enter your email and I'll send you the best travel food content.
Get exclusive updates
Enter your email and I'll send you the best travel food content.