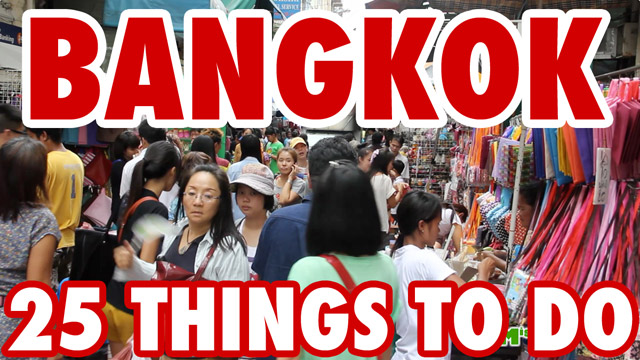 One month of filming, an entire week of editing…
…60 gigabytes of raw video, over 500 clips, and about 24-hours to upload (on my connection), and I finally present to you "25 Amazing Things To Do In Bangkok," on video.
It's been a huge project that I've spent a lot of time on, so I'm extremely happy that it's now live.
Without saying anything further, here's the video:
Press play now!
Get exclusive updates
Enter your email and I'll send you the best travel food content.
Thank you for watching!
(If you can't see the video, watch 25 Things To Do in Bangkok on YouTube here)
Here are a few video screenshot highlights: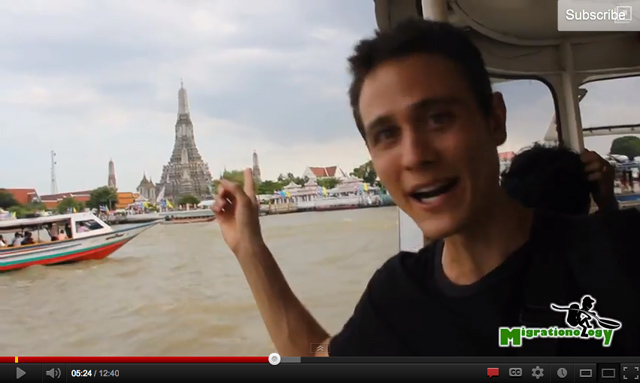 The reason I like Wat Arun (Temple of Dawn) is because you can climb the staircase to the middle level for a great view of central Bangkok and the Chao Phraya River.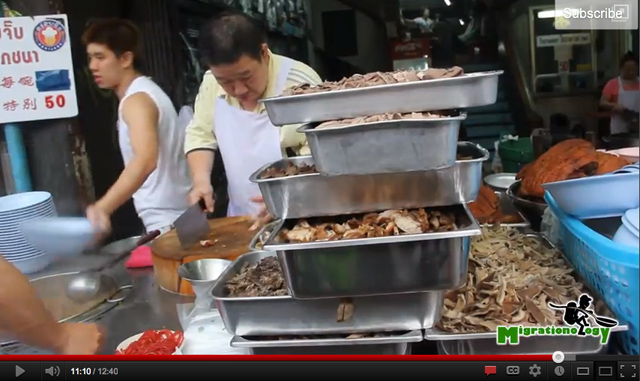 A visit to Bangkok would be incomplete without dining on the streets!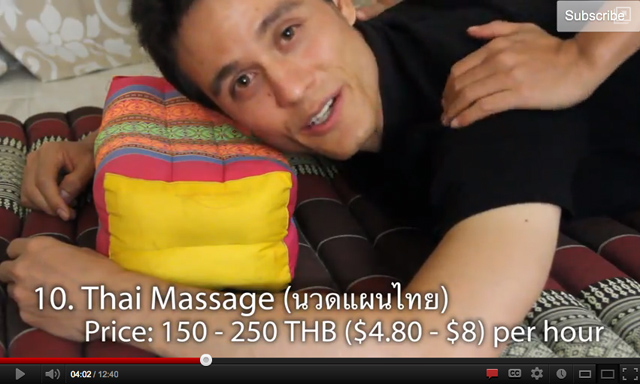 What could possibly be better after a large meal than a massage?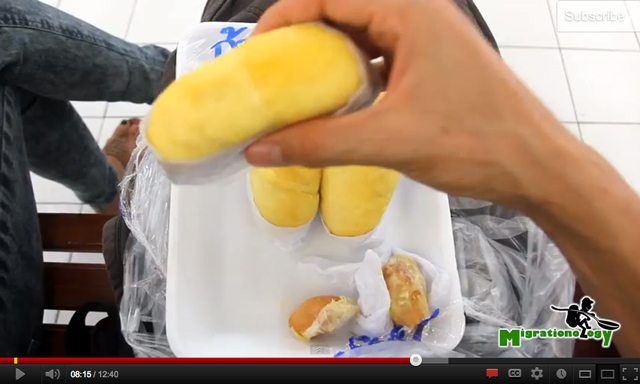 Few Bangkok attractions are more appealing than feasting on something that's creamier than butter and sweeter than honey.. and it's all-nat-ur-all too! I'm talking about the king of fruits, and don't worry, it's on the list.
Map of Attractions in Video:
Due to many requests I plotting all 25 of these amazing things to do on a map:

View 25 Amazing Things To Do in Bangkok in a larger map
Do you love Thai food?
"An essential guide to to expanding you eating repertoire beyond the usual Pad Thai and Green Curry." – from CNNGo.com
>>> Grab a copy of my Eating Thai Food Guide right here.
What would you do in Bangkok?
I could really use your help now by "sharing" this video on Facebook, tweeting it, or e-mailing it to a friend you know would be interested – I would be extremely grateful for your help!
Get exclusive updates
Enter your email and I'll send you the best travel food content.