PHOTO: Thai Chicken Noodles with Bitter Melon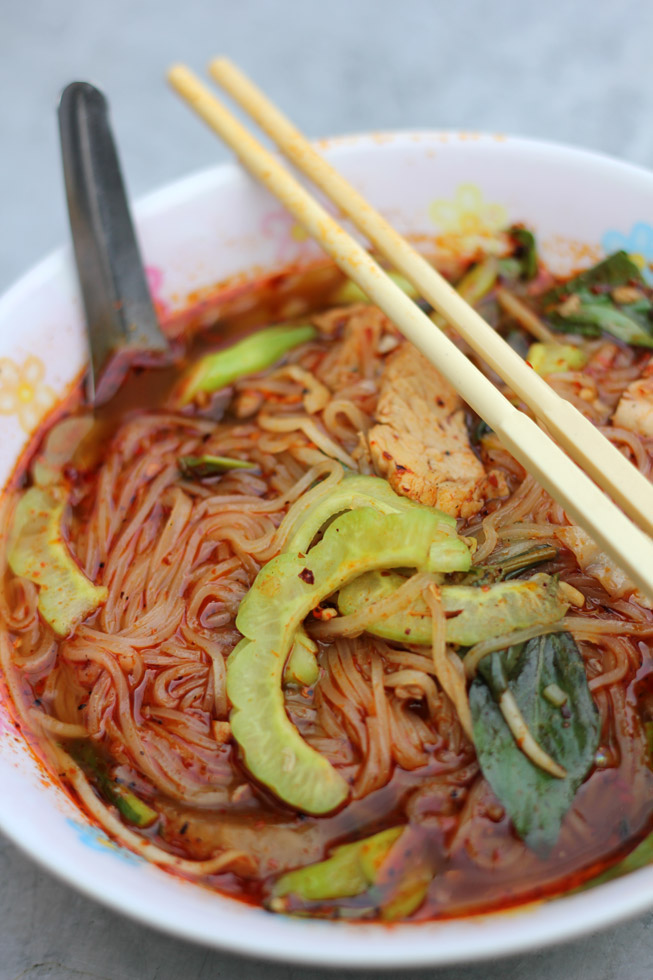 Noodle Perfection, Bangkok, Thailand
There are plenty of outstanding Thai dishes to eat. When it comes to noodles I often either go for boat noodles at Victory Monument or beef noodles on the street…
That is… until discovering chicken noodles with bitter melon (kuay teow gai mara).
It's truly a wonderful thing – the slices of bitter melon elevate the concoction to perfection.
Join 33367 other food lovers
If you enjoyed this post, get more food and travel updates (for FREE)!
How can I contact you?
Enter your e-mail below to subscribe to updates.
---