PHOTO: Colorful Traffic Jam in Bangkok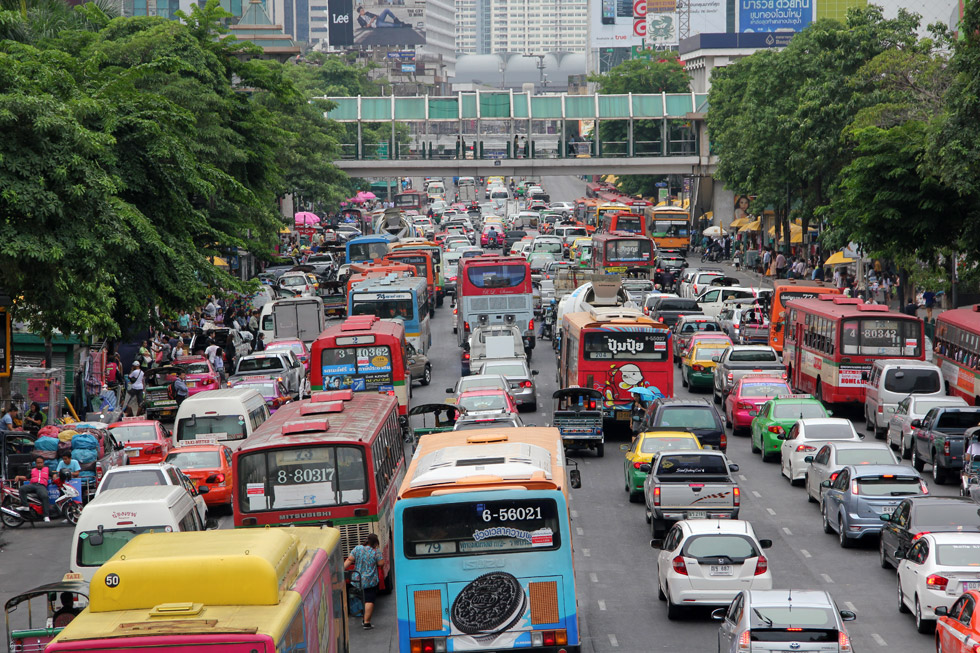 Bangkok, Thailand
I often forget how colorful and bright the vehicles in Bangkok are, until leaving for some time and returning.
Pink, green, yellow, red, and orange are all popular colors in a traffic jam in Bangkok!
Join 33568 other food lovers
If you enjoyed this post, get more food and travel updates (for FREE)!
How can I contact you?
Enter your e-mail below to subscribe to updates.
---