PHOTO: Crab for Lunch on Coron Island, Philippines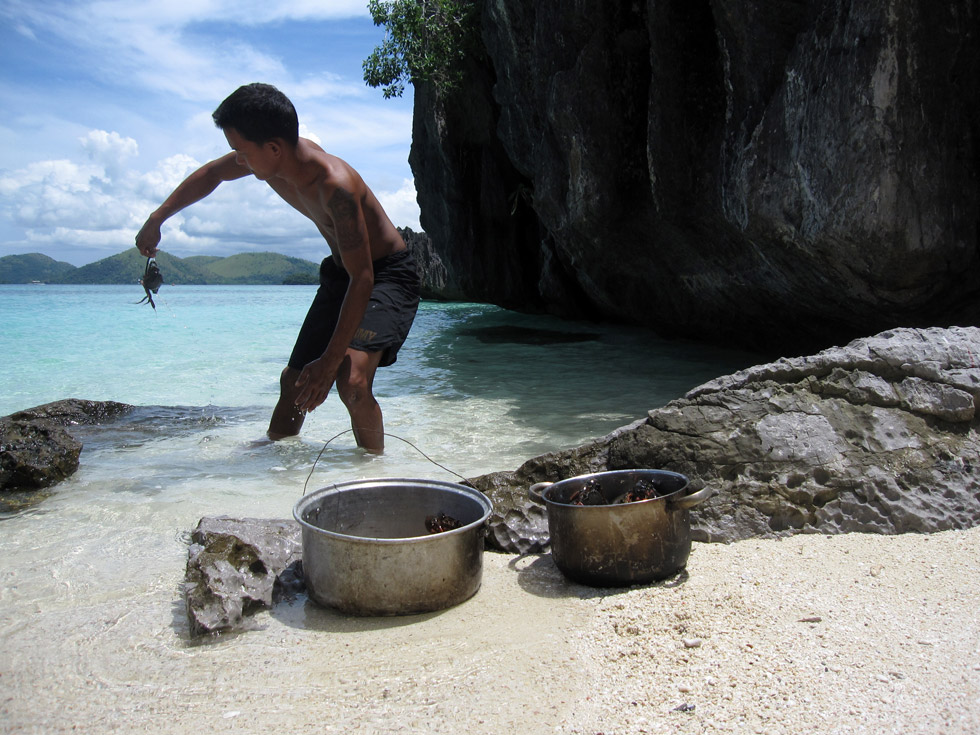 Coron Island, Palawan, Philippines
I can think of few things as joyous as boating around islands in the Philippines while indulging in fresh fish and crab on gorgeous private beaches.
Our boat driver doubled as crab chef, and as soon as we docked, he got started preparing lunch!
Join 33651 other food lovers
If you enjoyed this post, get more food and travel updates (for FREE)!
How can I contact you?
Enter your e-mail below to subscribe to updates.
---