PHOTO: Lucky Charms at Bangkok's Amulet Market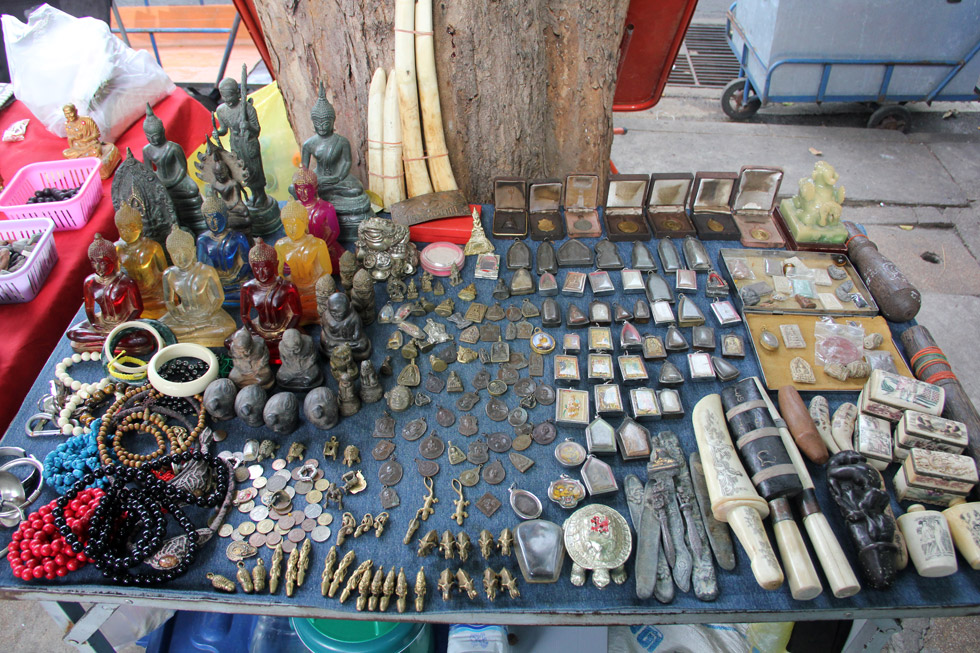 Amulet Market, Bangkok, Thailand
Traveling Southeast Asia, you'll notice that religious amulets, lucky charms, and superstitious trinkets are very much a part of the culture.
Here at Bangkok's amulet market, mostly men gather to collect, sell, and just browse amulets.
Join 33568 other food lovers
If you enjoyed this post, get more food and travel updates (for FREE)!
How can I contact you?
Enter your e-mail below to subscribe to updates.
---