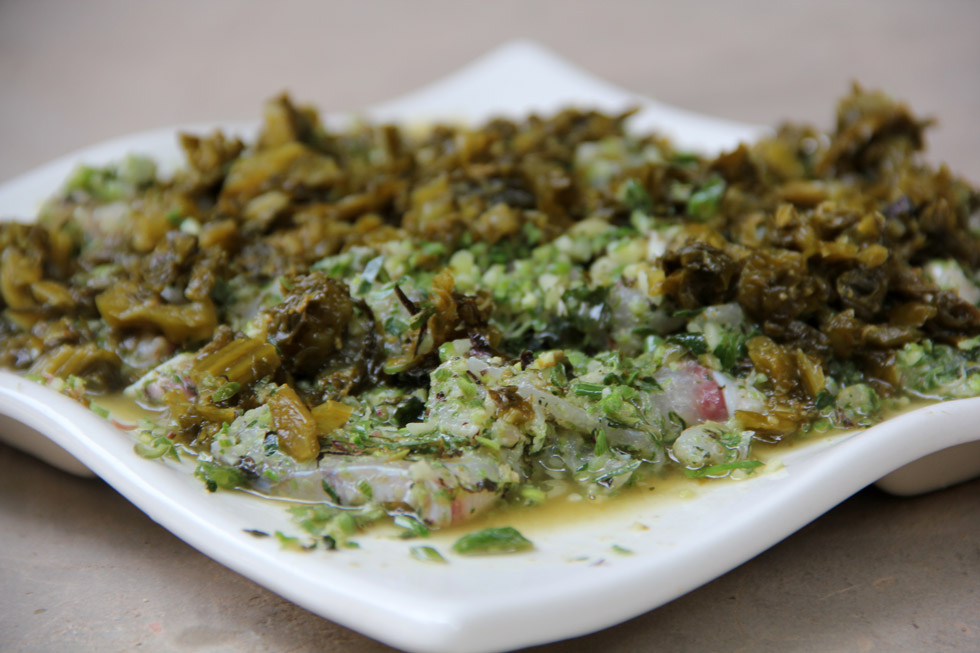 Chinese Sashimi, Guangxi, China
Chinese food is not exactly known for including too many raw things.
In fact, everything is nearly cooked to death, even lettuce is supposed to be cooked.
But in the small village of Chengyang, we had a traditional Chinese ceviche-like plate of raw fish cooked only by the acid of lime juice. It was delicious.
Join 33556 other food lovers
If you enjoyed this post, get more food and travel updates (for FREE)!
How can I contact you?
Enter your e-mail below to subscribe to updates.
---