PHOTO: Mouthwatering Chicken Masala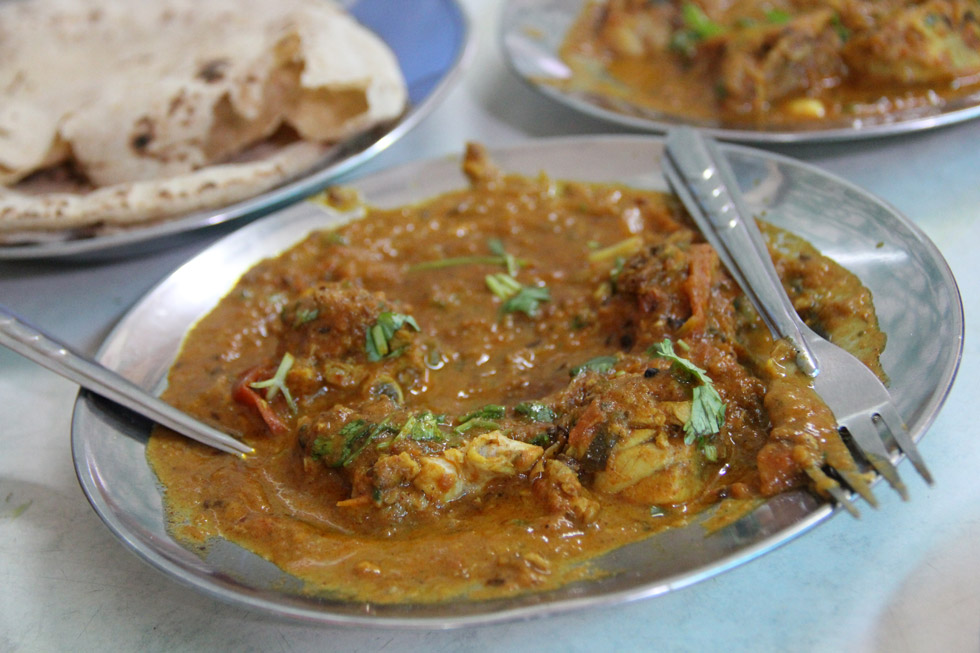 Masala Chicken, Pahurat, Bangkok
Pahurat is the Little India of Bangkok, home to a few outstanding little restaurants that serve a combination of Indian, Bangladeshi and Burmese cuisine.
I keep going back to eat at this spot for the mouthwatering chicken masala, fresh roti, and hot chai.
Join 33542 other food lovers
If you enjoyed this post, get more food and travel updates (for FREE)!
How can I contact you?
Enter your e-mail below to subscribe to updates.
---