Nasi Kandar – Kuala Lumpur
Restaurant: Hameed's
Location: Just outside of Pasar Seni LRT Station, Kuala Lumpuer, Malaysia
Price: a good stuffing for no more than 15 MYR ($4.66) per person
[smartads]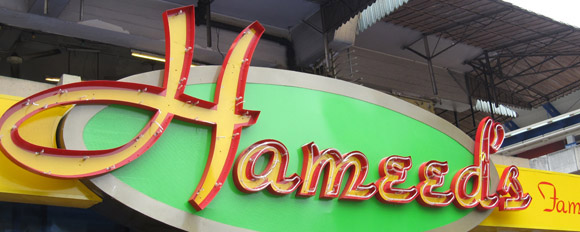 There are few things that get me more excited than large amounts of food, especially when it's powerfully flavorful, deliciously spiced, and magnificently prepared.  Out of my 15 Things to do in Kuala Lumpur, food rates as my favorite activity.  Nasi Kandar is another name for heaven, or rice mixed with a variety of potent curries and fried seafood.  Hameed's, which is a haven for such delights is located near the Central Market in Kuala Lumpur, Malaysia.  Their recipes are extremely Indian with a hint of Malay influence.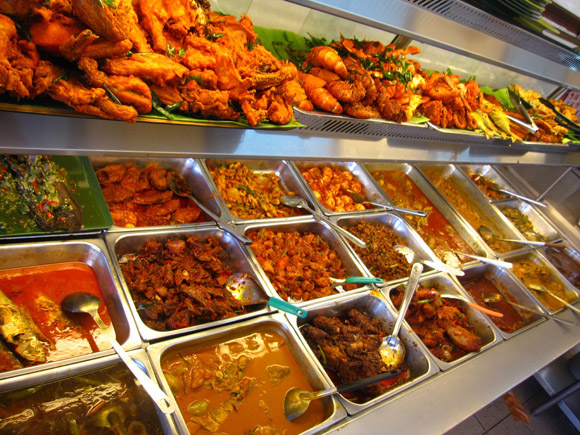 I started my journey on this Indian food fantasy land with a plate full of luscious rice biryani.  Soon an immaculate mutton curry, fragrant daal, and fish curry, were brought to my table.  Hameed's not only serves Nasi Kandar but also other famous Indian irresistible masterpieces.  Soon a plate of tandoori chicken (maybe the best I've ever had), a thick garlic naan, and a plain naan emerged.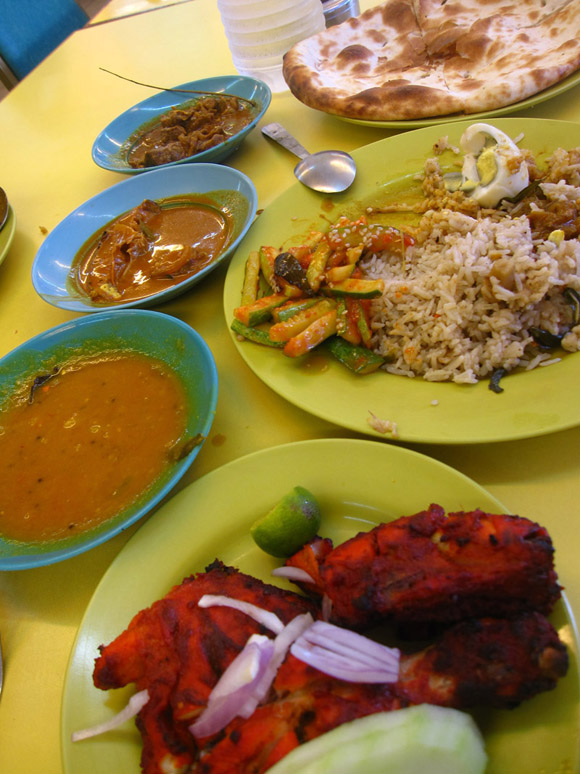 Hameed's Indian food in Kuala Lumpur left me in such a food daze that I couldn't help but walk straight to Central Market for a fish spa massage afterward.  Nasi Kandar and it's other Indian food counterparts can be eaten deliciously all over Kuala Lumpur.  Don't hesitate to dig in and get sloppy eating full force with your hands!
-Migration Mark