Guest Post by Louise Baker from Zen College Life
People from around the world have many things in common, but one thing all people enjoy is the love of eating great food. In addition to its essential need for health and life, food creates an emotional experience by making us feel happy, satisfied, thankful and giving us a sense of well-being. Countries are often defined by certain foods that are cultural or common to a region because of economy and agriculture. Traveling to different places gives us the opportunity to explore new customs, cultures, lifestyles and great foods not common to our own culture.
1. Europe: Western Europe – Germany
Appetizer
leek soup (Badische Lauchsuppe)
Main Course
white asparagus (when in season)
Beverage
Weissbier – a dark wheat beer
Dessert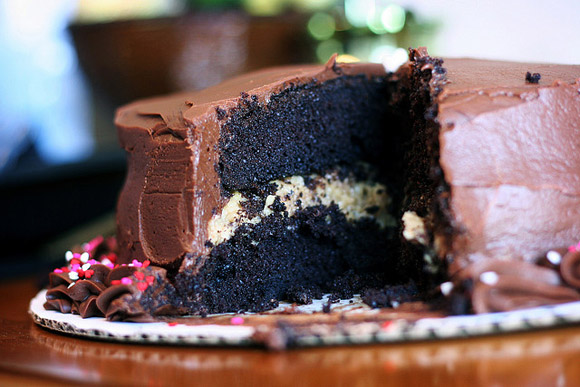 Image Courtesy of ginnerobot
2. Asia: Southeast Asia -Indonesia
Appetizer
deep fried beef and vegetables wrap (Martabak Telor)
Main Course
Beverage
Jasmine tea – hot or cold
Dessert
fried banana (pisang goreng) with coconut ice cream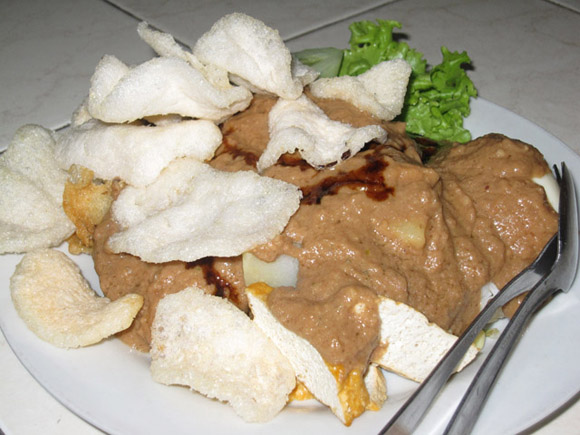 Gado Gado in Indonesia
3. Africa: North Africa – Morocco
Appetizer
Main Course
Beverage
Dessert
gazelle horns (kaab el ghzal) – pastry stuffed with almond paste topped with sugar
4. Oceania: Australia
Appetizer
tossed salad with oil and vinegar dressing
Main Course
steamed vegetables – carrots, potatoes, celery, onions, leeks
Beverage
Dessert
5. South America: Brazil
Appetizer
fresh fruit – mango, papaya, guava and pineapple
Main Course
pork tenderloin with pine nuts
rice and beans – white rice steamed with red beans
cheese buns (pao de queijo)
Beverage
Coffee – dark Brazilian or Colombian roast
Dessert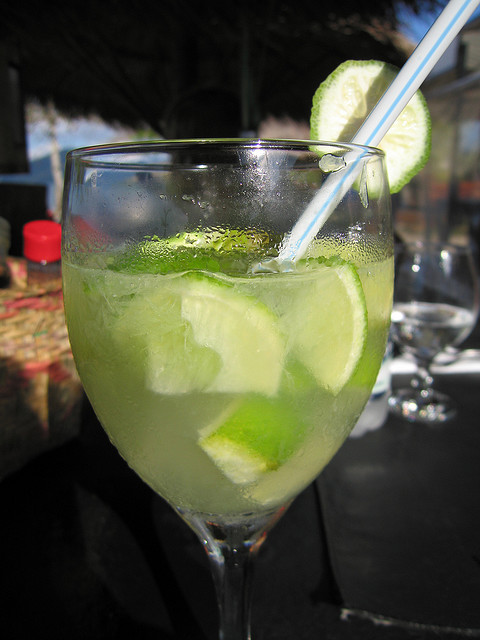 Image courtesy of seacapn
There are thousands of great recipes for cultural foods and cuisines of countries around the world. Each country has foods that are traditional or significant to that region based on culture, local crops and resident favorites. If you can't travel to these destinations, you can experience the cuisine by exploring some recipes from various countries around the world. For additional information on cuisines of the world visit Wikipedia. Continents are broken down by regions with cuisines of each country or area within that region.
Author: When she's not organizing parties, Louise Baker writes about online colleges at Zen College Life. She recently ranked the best online schools in North America.
[smartads]