I will let the pictures do the majority of the talking.
An hour bus ride from Yogyakarta, Java, Indonesia is the volcano, Mt. Merapi.  It is one of the world's most active volcanoes and fatally erupted as recent as 2006.
The climb began at midnight for a grueling up hill, 4 hours of climbing and scrambling.  The sunrise views were simply breathtaking.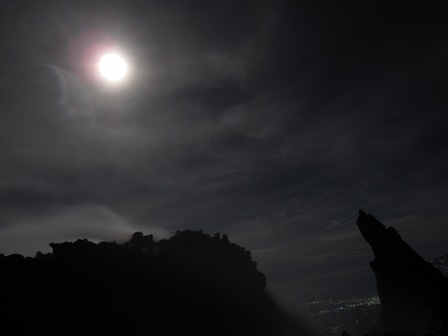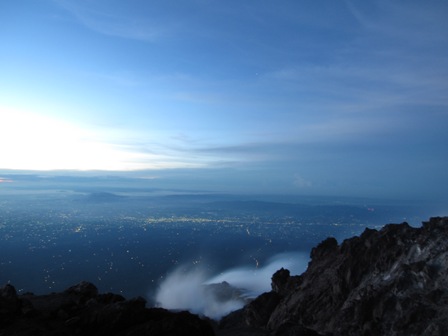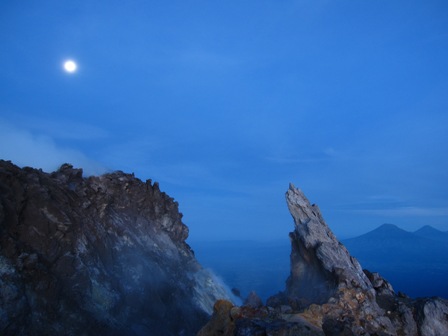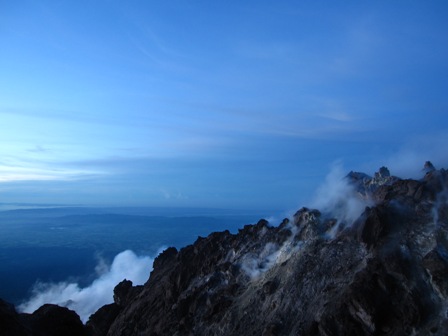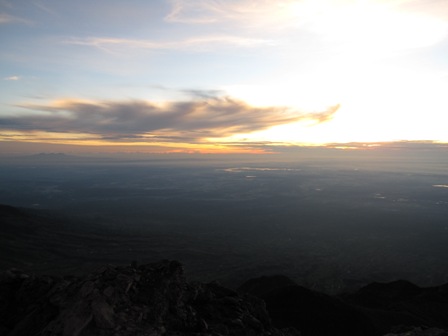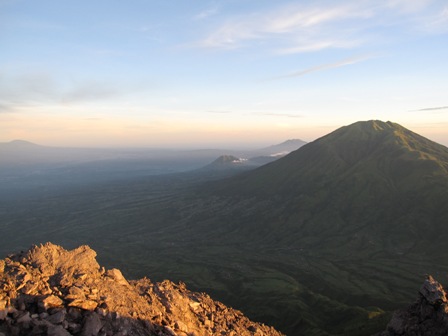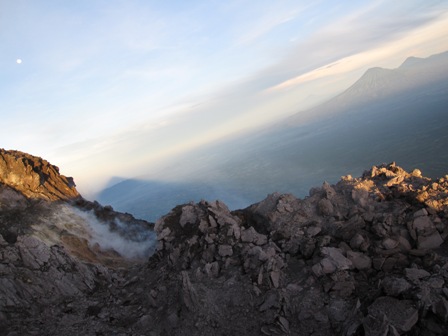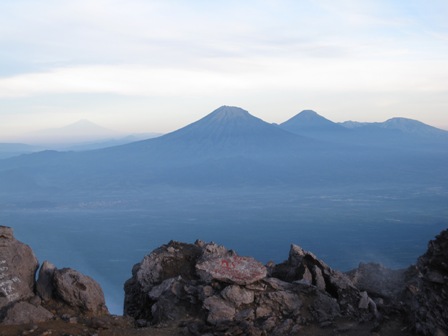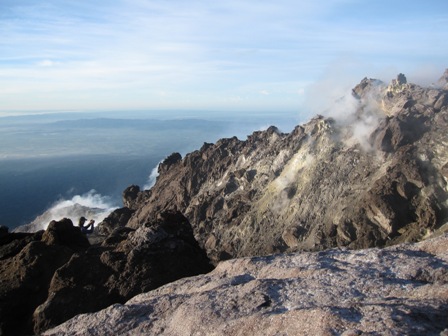 Truly stunning beauty and amazing views.  Hiking tour groups can easily be arranged from the cultural Javanese city of Yogyakarta where there are an abundance of agencies.  Finding a group of people to go with can often lower the cost.  150,000 Rupiahs (USD $14.45) is around the price you should haggle for.
For more information on Merapi Volcano check out the website compilation put together by Institut De Physique Du Globe De Paris.
More pictures to come in the gallery soon.
-Mark Wiens
Related