Every time I come to Honolulu, I make may way down the block from my Grandmothers house to the greatest shave ice in Hawaii, Waiola Shave Ice.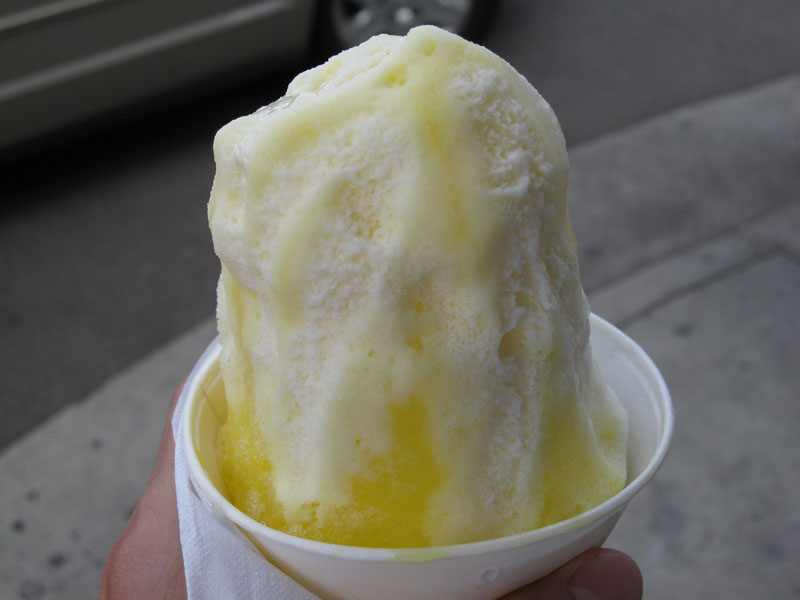 To straighten things up, they serve "shave ice" or shaved ice.  These are not "snow cones" with crunchy pebbles of ice, swimming in some neon artificial liquid.  These are cones of ice as fine as cotton, artfully shaven off a block, and then syruped with a choice of tropical flavors. After eating shave ice, snow cones are guaranteed to have no appeal.
As if determining which flavor to choose is not hard enough, there is yet another dilemma when ordering from Waiola.  Ice cream, mochi balls, azuki beans, or condensed milk can all be ordered with the shave ice to make it all the more better.
One of my all time favorite combination's is a large cone, half lilikoi (passion fruit), half haupia (creamy coconut), with condensed milk on top.
On a hot (or even cold) day, there is nothing to please as much as Shave Ice from Waiola, it has my recommendation!
Check out the Video on Waiola Shave Ice!