Another tradition when in Honolulu is to go to Mitsu-Ken for their marvelous fried garlic chicken.
The garlic chicken is a splendid display of the knowledge of frying boneless, bite size chunks of chicken and splashing them with a sweet garlic sauce, coating them in deliciousness.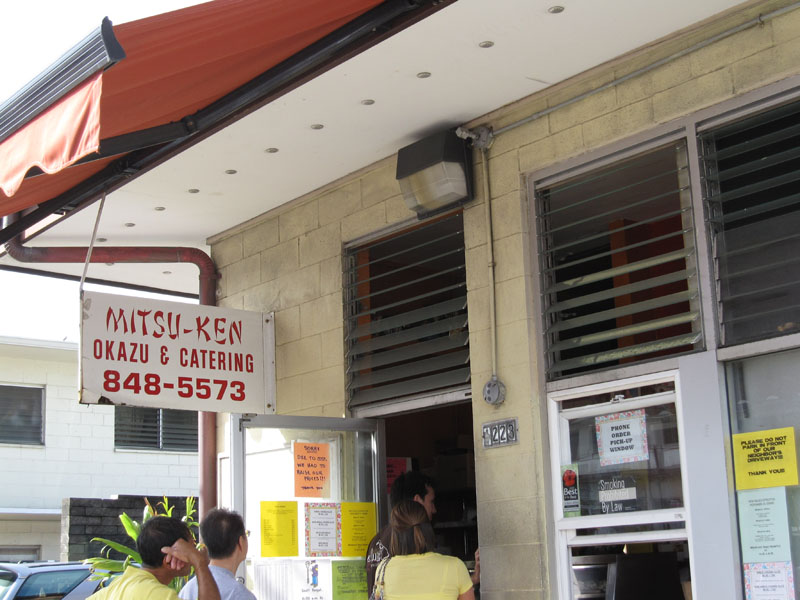 There is always a line outside the eatery and there always seems to be a few people standing around enjoying the smells pouring out of the store.  There is no sit down area of Mitsu-Ken, one simply walks up to a glass counter that faces the road and orders a mixture of local things.
It is important to arrive at Mitsu-Ken early as they often sell out of garlic chicken.  Buy it in the morning and take it aways for a wonderful lunch.
Note: Due to the unworldly smells released from the plastic take away containers, it is close to impossible not to immediately munch on a piece or two.  Orders come in 3 pieces, so, however many orders you wanted to order, add another order to that, and then order.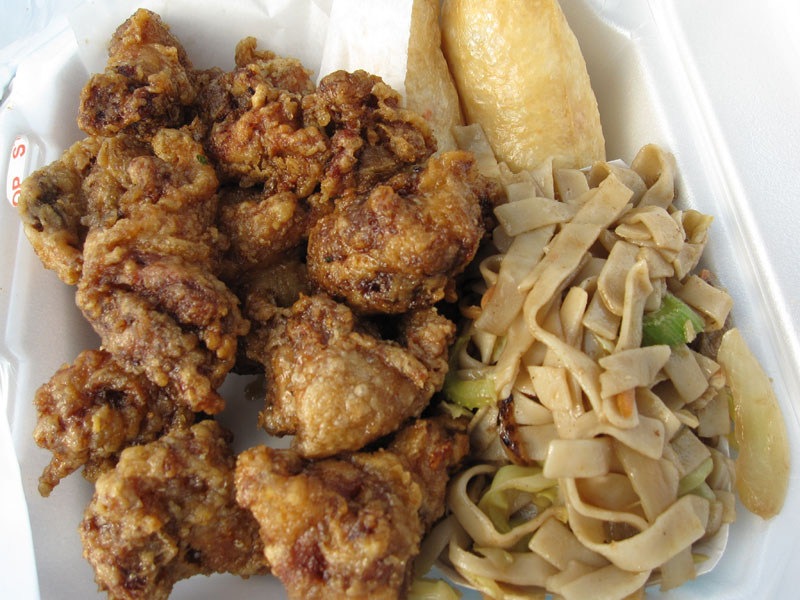 Fried chicken is good, garlic fried chicken better, and Mitsu-Ken's garlic chicken sensation from Honolulu Hawaii, simply stunning.  There are few things better than opening the lid of a plastic container as the scent of sweet garlic fills the air, putting one into food euphoria.
Garlic chicken puts Mitsu Ken on the map as a must partake of destination in Honolulu, something everyone in the field of migrationology must partake of.
Ono Kine Grindz gives Mitsu Ken's garlic chicken a great rating and rightfully so.  Its just simply a must!
Related